Making the most of 'Wave Season' cruise bargains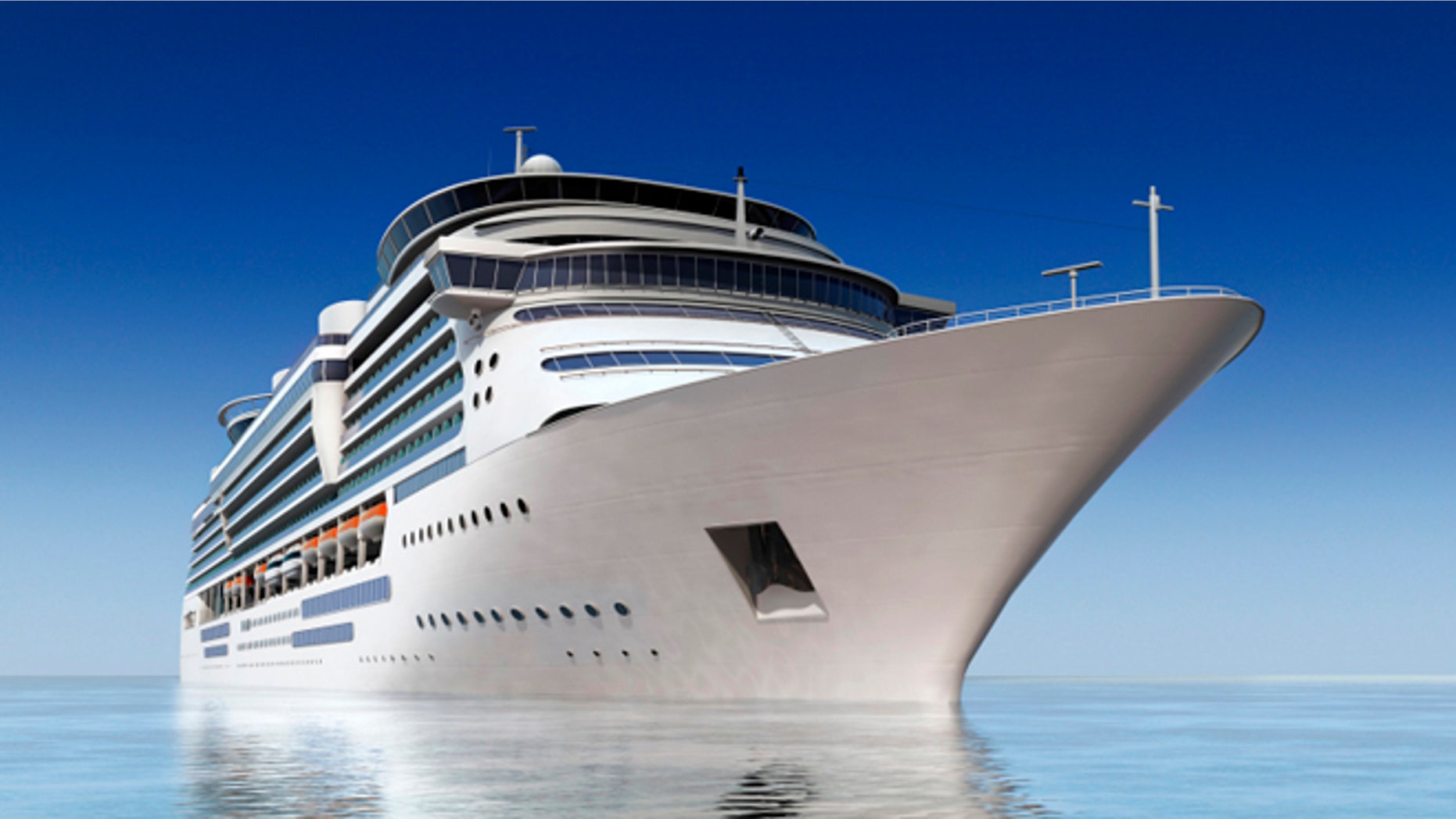 If you live in certain states you know the revelry of New Year's is a mere prelude to five months of winter weather misery. The cruise lines also know, and so the first week in January brings us "Wave Season," a time for industry-wide sales on cruises to tropical places.
Monday marked the official beginning of Wave Season 2013, and since cruise lines do not release details of upcoming sales events until they are publicly available, I had to do a lot of leg work to get you all of these deals today. So, let's get to the good stuff.
2013 Wave Season Offers
Carnival Cruise Line starts its Wave Season by offering special rates on "Fun Select" specials; cabin guarantees where you pick the stateroom category; inside, oceanview (non-opening window), veranda or suite, and pay a minimum price, but they do not assign you a specific cabin until you check in.
"Guarantee" bargains are popular since nearly all staterooms in any category within a given ship are virtually identical. The possible drawback is getting a bad location, like far towards the front of the ship where you feel more motion of the ocean, next to an elevator, adjacent to a laundry room or below the "disco" that stays open until 2:00 AM.  However, most cabins will not have any such problems.
Celebrity Cruises just announced an offering I have never seen before; guests booking a non-European cruise before Jan. 27 pick one of the options below (per stateroom). Those on European itineraries get to pick TWO:
-Free "Classic Beverage Package" for two; unlimited beer, wine and spirit drinks normally priced at $8.00 or less per serving.
-Pre-paid gratuities for Celebrity staff – a $210 value per stateroom for a 7-night cruise
-Onboard credit up to $300 per stateroom, depending on the cruise length, applies to any onboard purchase including tours, spa, special dining, etc.
Cunard Line – a transatlantic crossing on the flagship Queen Mary 2 is the most refined sea voyage possible. Men in tuxedos and ladies in hats and gowns celebrate the golden age of ocean liners in the grandest ballroom at sea.  An authentic British Pub offers fine ale and shepherd's pie.
Here are some special prices on seven-day crossings between New York and Southampton, U.K.
-April 26: Westbound, Southampton to New York, $999
-May 3: Eastbound, New York to Southampton, $1045
-May 25: Westbound, Southampton to New York, $1057
-December 15: Westbound, Southampton to New York, $1057
-January 3, 2014: Eastbound, New York to Southampton, $1045
The line also has two smaller vessels with special offers on airfare to Europe; up to $1000 off per couple, and savings of up to $1200 off your cruise on certain dates.
Disney Cruise Line has a "Kids Sail Free" offer available now for its sailings on Disney Magic currently sailing out of Galveston. The date-sensitive cruise prices are decent for this popular cruise line, especially on Feb. 5 starting at just $919 per adult (inside). Many of the ship's staterooms will hold two kids who sail FREE (Kids ages 17 and under) on most 6-night and 8-night sailings from Galveston from Jan. 12 to March 1.
However, I honestly recommend the newer Disney ships for a greater variety of experiences. Look to Disney Fantasy sailing seven-night cruises out of Port Canaveral.
Holland America is holding a "Sail and Save" event with exceptionally good prices on seven-day Caribbean cruises on one of the newest and most feature-packed Holland America ships, the Eurodam. Sail to the Eastern Caribbean for just $499 (inside) or $799 verandah (price for the March 2 sailing). The line's Nieuw Amsterdam (pronounced "new") is equally nice and has Western Caribbean sailings for $599 (inside) or just $849 (verandah).
You can also save on cruises to Alaska next summer if you book now for as little as $549 (inside) or $599 (oceanview) on the Zaandam; roundtrip Vancouver (a desirable itinerary).
Norwegian Cruise Lines urges you to "catch the wave" with last minute bargains on seven-day Caribbean cruises from New Orleans for just $399; an Eastern Caribbean from Miami for just $449 or a Western Caribbean from Miami for just $499. Sail dates are in February and March.
Norwegian's winter European cruise specials are spectacular; an 11-night Holy Land cruise roundtrip Rome cruise to Turkey, Cypress, Israel (two days), Greece and Italy for only $449 (inside) or $649 (balcony). Any trip to the Holy Land at that price is a steal.
Even better (for price) is Norwegian Jade sailing a 10-night Mediterranean cruise for $369 (inside) and $599 (balcony); Roundtrip Rome to Katakolon, Athens, Ephesus, Istanbul and Naples.
Norwegian has a European Bonus Days sales event for those who book a Europe cruise now through tomorrow, January 8. You will receive $100 shipboard credit per stateroom plus free upgrades, e-coupons worth up to $300 in on board savings, and reduced deposits on sailings of three-days or longer. In addition, children ages 17 and younger will receive 50% off their cruise fare on any of European itineraries when two adults are in the same stateroom.
Oceania Cruises, with its beautiful new ships Marina and Riviera, has two special offers for Wave Season; Business Class air upgrades from $799 per person, one-way, on select 2013 European sailings, and two-for-one Unlimited Shore Excursion packages available on select 2013 Alaska sailings; a value of up to $999 per stateroom. Offer expires March 31, 2013.
Paul Gauguin Cruises is offering 50 percent off standard cruise fares on all sailings of the Tere Moana. The ship, just newly added to the last month, will specialize in Caribbean and European itineraries.
The line is also offering 50 percent off standard cruise fares plus airfare (from Los Angeles) included on all 2013 Tahiti and French Polynesia voyages on its flagship, Paul Gauguin (formerly with Regent Seven Seas, it now belongs to the Pacific Beachcomber company, a French Polynesian resorts specialist). 
Princess Cruises is offering savings up to $1,000 per stateroom plus up to $1,000 savings per couple on air fare (when air is booking with Princess). Most of the featured discounts are for cruises in Europe (all year) and Alaska (summer months). Princess is a quality cruise line that I especially enjoy in Europe for its tours and low-key but accommodating staff. When Princess has a sale (usually for only a week every two months) they really mean it, the prices will return to the higher figure when the sale ends. Sample cruise deals (including taxes and fees) include:
-Greek Isles cruise – 12 days: $2,529 balcony (was $3,029); $1,879 interior (was $2,129). Air savings: $500
-Grand Mediterranean cruise – 12 days: $3,094 balcony (was $3,244); $2,244 interior (was $2,389). Air savings: $500
-Holy Land cruise – 12 days: $2,974 balcony (was $3,624); $2,374 interior (was $2,824).
Air savings: $500
-British Isles cruise – 12 days: $2,844 balcony (was $3,194); $2,144 interior (was $2,294). Air savings: $400
-Scandinavia & Russia cruise – 11 days: $2,829 balcony (was $3,129); $2,129 interior (was $2,229). Air savings: $400
-Alaska cruise – 7 days: $1,299 balcony (was $1,399). Air savings: $100
-Alaska cruisetour – Denali Explorer – 10 nights: $1,963 balcony (was $2,113). Air savings: $100
Royal Caribbean is offering an onboard gift certificate worth between $50 to $400 per stateroom depending on the accommodations and length of cruise. This is for cruise bookings made between now and February 15, 2013, on outside staterooms and above for sailings of 6-nights or longer in the Bahamas, Caribbean, Europe or Transatlantic cruises.
About Wave Season 2013
Let's be honest, 2012 was a tough year. You just read how cheap it is to cruise in the Mediterranean ($399 for a 10-day cruise). The cruise lines are really hoping for a rebound in 2013, but I'm not asking you to feel sorry for them, I am telling you their pain is your gain. This is a year for great prices.
I suggest snapping up a bargain whenever you see it. Prices change all the time, almost daily, so check back often and always check different dates and staterooms for the same cruise itinerary.
All prices are without taxes and fees except where indicated – but expect those to average $90 to $150 per cruise, depending on length and destinations.