Lion Air passenger apprehended for wearing life vest on flight, spreading panic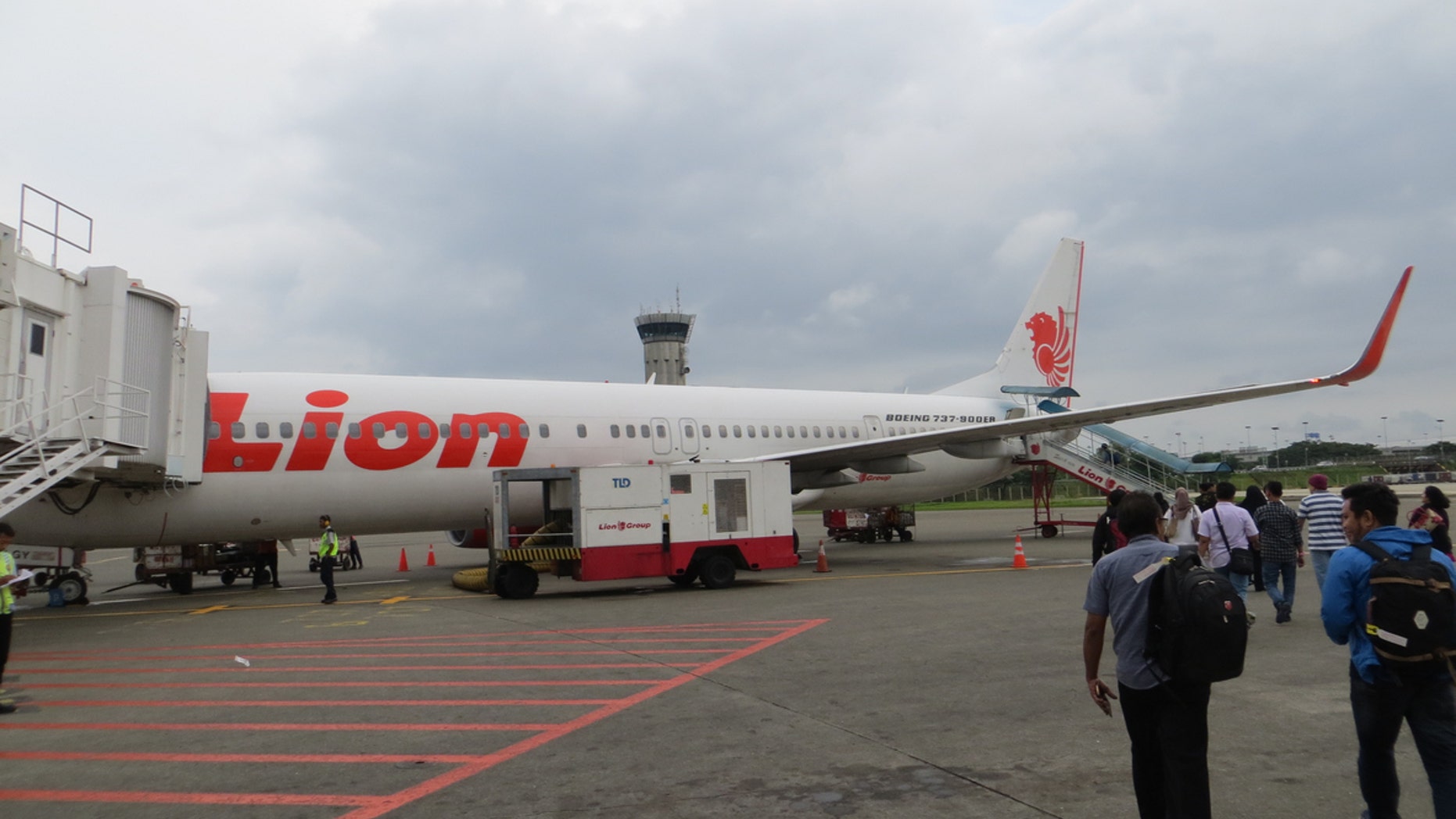 A passenger was removed from an airplane by aviation officials for wearing a life vest and instructing others in the cabin to do the same, Asia One reported.
The passenger, identified only as FAR, was traveling from Jakarta to Padang, Indonesia, on a Lion Air flight with his grandmother Saturday.
FIRE BREAKS OUT ON AEROFLOT FLIGHT, PASSENGERS RUSH TO PUT IT OUT
According to a statement by Lion Air, FAR put on a life vest 30 minutes into the 1 hour and 45 minute flight and helped his grandmother into one as well.
When flight attendant Dessy Febriyanto asked FAR why he had done such a thing, he got up and walked to the front of the cabin, where he told other passengers to put on their life jackets.
FAR then asked crew members to return to Jakarta because he "could see and feel" danger, Asia One reported.
The pilot asked FAR to return to his seat, but the passenger instead made his way back to the front of the plane and again insisted with the crew to return to Jakarta.
Eventually the crew removed FAR's flight jacket and stowed the item, but he kept taking it out and putting it on. He did this six times.
During the plane's descent, the man reportedly caused a commotion and panicked other passengers with his claims of danger, Asia One wrote.
FOLLOW US ON FACEBOOK FOR MORE FOX LIFESTYLE NEWS
"The crew tried to reassure the passengers, informing them that what FAR said was not happening," said Eko Pujianto, the manager of Lion Air Group at Minangkabau International Airport, in Padang, West Sumatra.
The plane landed safely in Padang, where FAR was apprehended and handed over to airport authorities.