Is SeaWorld's killer whale change big enough to save its business?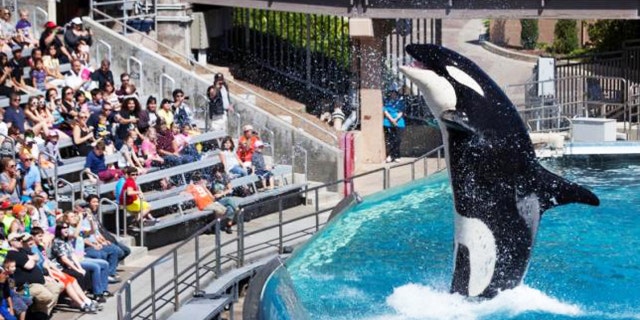 SeaWorld will phase out its iconic "Shamu" orca whale show at its flagship San Diego park and replace it with a more "natural" whale show by the end of next year, the aquatic theme park announced on Monday.
CEO Joel Manby, who announced the new orca experience on a call with investors and analysts, called it a response to recent customer demands. The park has seen declining attendance since the 2013 release of the documentary "Blackfish," which examined the park's treatment of orcas in captivity.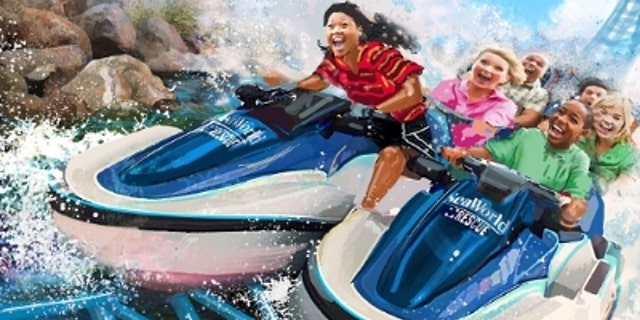 "The overwhelming majority of adults – nearly 95 percent, according to research we have seen – tell us that they believe that visiting a zoo or aquarium can inspire conservation," Manby said.
But critics say the move is not enough, and they are calling on SeaWorld to end its orca breeding program, and release its captive animals into larger open sea sanctuaries or netted ocean enclosures. Last week, Rep. Adam B. Schiff (D-CA) introduced the federal Orca Responsibility and Care Advancement (ORCA) Act, which would ban captive breeding and the import and export of wild orcas.
Arthur Levine, the theme park expert for About.com, said that even if SeaWorld can overhaul its reputation with a push toward greater conservation, it must still balance any new program with diehard fans who pay a lot of money and want to see performing whales.
"It's going to be very important for them to right the ship, and they need to move quickly," Levine said. "It's a very complicated situation to have to navigate the changing market forces, pending government regulations and public sentiment.
"But with the right technology and the right plan of action, I think SeaWorld can still emerge as a viable brand."
The park can replace some of its larger live animal attractions with high-tech experiences that immerse visitors in the action and rely less on live animals, Levine said. As an example, he cited the "Antarctica: Empire of the Penguin"attraction, which opened in SeaWorld's Orlando park in 2013.
SeaWorld has also announced plans for a new dark ride—industry terminology for any indoor ride that takes guests through changing scenes to tell a story-- showcasing its conservation efforts, and Levine thinks the same technology could be applied to an interactive show.
"There have been so many advances made in park technology – like the Harry Potter experiences at Universal that use media-based storytelling technology to tell grand-scale stories in an immersive environment – that have been wildly successful. It might be possible for [SeaWorld] to not move completely away from Shamu, but perhaps use media to tell the story of killer whales without the live animals."
SeaWorld hasn't released many details of the new attraction, other than to say that the "show will include conservation messaging and tips guests can take home with them to make a difference for orcas in the wild," and that it will "engage and inform guests by highlighting more of the species' natural behaviors." It's also not clear whether the park's Orlando and San Antonio locations will follow suit.
But critics say SeaWorld is just replacing one circus act with another.
"They may simply be repackaging it so that orcas will perform more natural looking tricks in new choreographed acts," "Blackfish" director Gabriela Cowperthwaite told The Hollywood Reporter. "I hope I'm wrong and that this is not simply a slick rebranding. If they are truly stopping the orca shows and the breeding, then this has been one helluva day."
PETA, a longtime critic of SeaWorld, called Monday's announcement a marketing stunt.
"It's simply a P.R. ploy by SeaWorld to get visitors back into the facilities," said Jared Goodman, PETA's director of animal law. "Manby himself said this isn't about the whales, it's about the customers."
Levine said SeaWorld needs to make some major changes in the near future, but people shouldn't expect it to go totally "Free Willy" on them.
"For SeaWorld to do away with shows altogether, it's almost like Disney theme parks removing Mickey Mouse," he said.