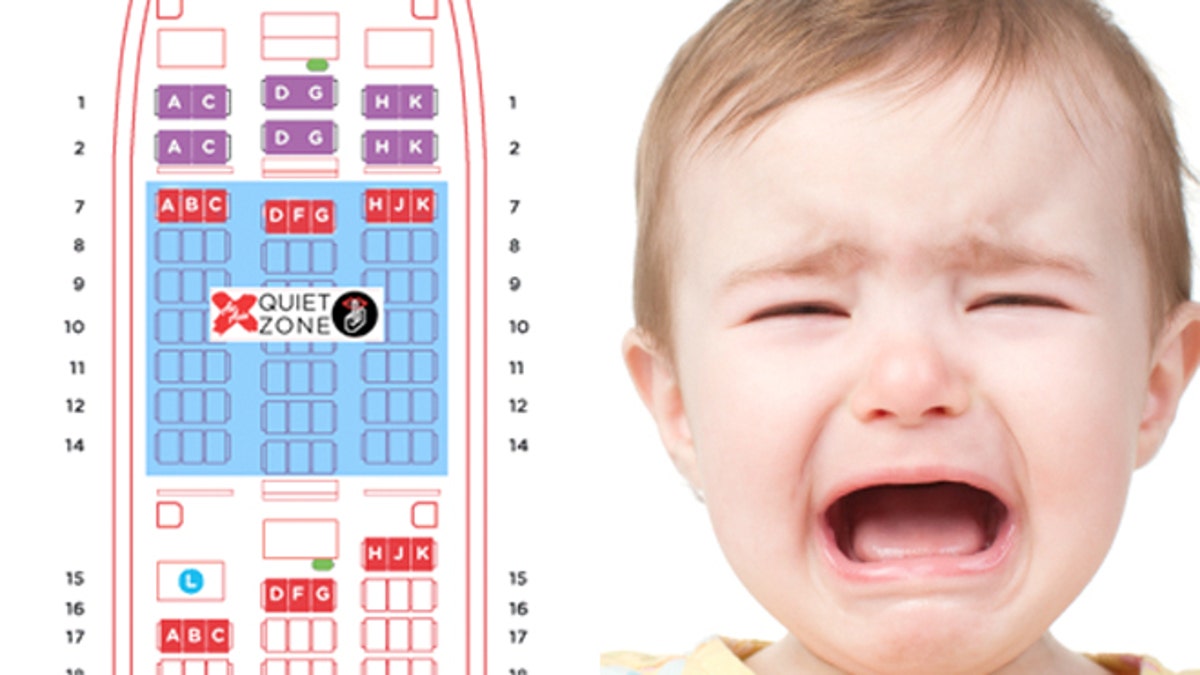 An airline that serves Southeast Asia is adding a free perk for travelers who want to make sure that their long-haul flight doesn't include the sound of crying children.
Starting on Friday, AsiaAirlines is introducing seating in a baby-free 'quiet zone' that will keep passengers under the age of 12 away from other passengers.
Here's how it works. According the airline's website, the carrier will reserve the first seven economy class rows "exclusively for guests age 12 and above," at no additional fee. The only cost will be if the seat has more legroom, which the airline already charges for. Families with children under 12 will be relegated to the back of the plane.
While the perk ensures the segregation of crying children, it doesn't control the noise of the adults who like to talk loudly on their phone or crank up the music on their headphones.
So will a plan like this work in the U.S.?
Probably not says George Hobica, founder of Airfarewatchdog.com. "Logistically, it's a nightmare for an airline to allocate certain seats for certain people," Hobica told NBC's Overhead Bin. "The last time they had to do this was back when there were smoking and non-smoking sections. Even if you were just one row away from the smoking section, you still got the smoke and you'll still hear the screams ... if a child has strong lungs."
Also some have noted that airlines might even face lawsuits from angry parents.
"It's already hard enough for families to find seating together," says one blogger at the Cranky Flier.