High-tech RV comes complete with its own helicopter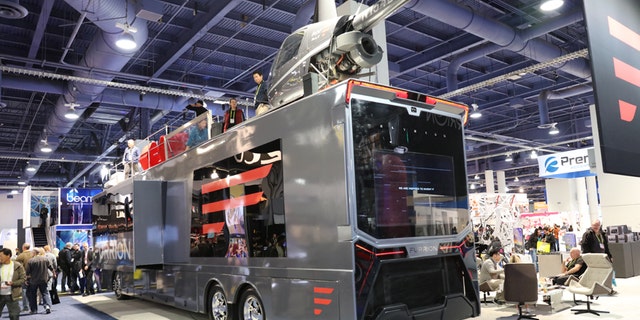 Are you planning a road trip?
Ditch the crowded car and hit the highway in style with a new high-tech RV that's as sleek as it is expensive.
Not your average camper, the Elysium is 45 feet long and eight feet wide. But double-wide luxury doesn't come cheap. The whole vehicle with all the latest finishes will likely set you back millions of dollars.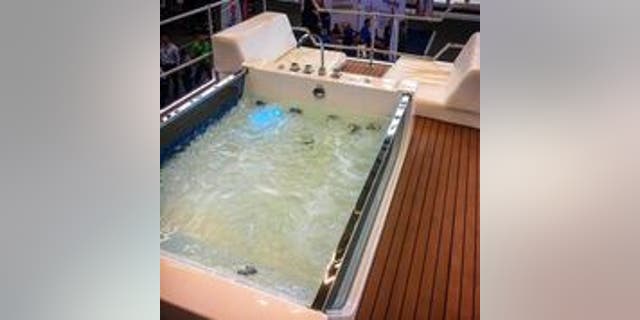 According to a Furrion company press release, this luxurious mansion on wheels comes complete with a rooftop hot tub and two-person Robinson R22 helicopter-- just perfect for taking in aerial views of the many camping sites you're bound to see.
THE WORLD'S COOLEST SUPER YACHT HAS ITS OWN MINI YACHT BEACH HOUSE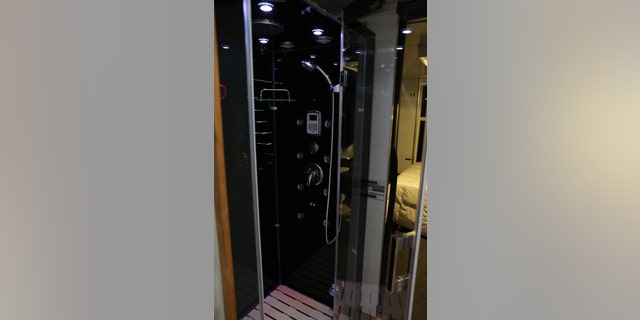 Then get ready for the smart, water-conserving shower and toilets with flushing settings for...whatever goes in them.
And you don't have to give up gourmet food in the spacious, state of the art kitchen complete with a convection microwave, dishwasher, American (read: extra-large) refrigerator with French doors and a freezer, and an oven. There's an even a wine fridge for storing all of your favorite vintages on the road.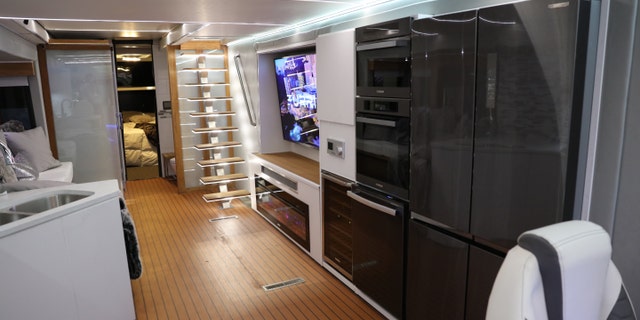 For those traveling couch potatoes, you're in your element here with not one, but three large screen 75-inch TVs able to withstand both strong vibration and bad weather-- because who wants to actually go outside on a camping trip? There's really no need to leave this mobile home at all since it even has a fireplace.
FOR THE LATEST TRAVEL FEATURES FOLLOW FOX LIFESTYLE ON FACEBOOK
But, before you get your hopes up for your next adventure, this motorhome isn't actually for sale-- yet. It's the brainchild of global technology firm Furrion, which develops tech-savvy products for the luxury market. A representative for the company said that with the helicopter, the RV would cost $2.5 million. The Elysium made its debut at the 2017 Consumer Electronics Show earlier this month.