Fuel tanker at Cleveland airport spills 5,500 gallons of jet fuel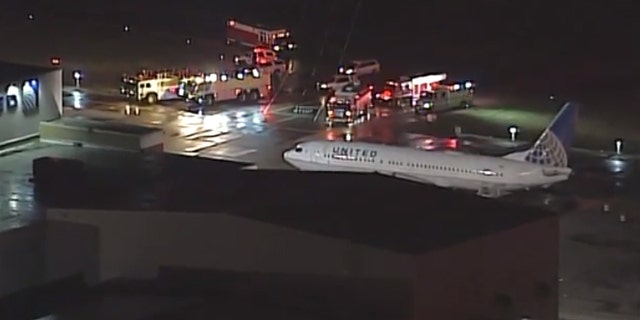 Representatives for the Cleveland Hopkins International Airport say no one was injured – and no schedules were impacted – after a fuel tanker spilled what was reported to be thousands of gallons of fuel near an airport hangar on Tuesday morning.
DELTA APOLOGIZES AFTER CUSTOMER GETS 'CUSTOMER' IN DOG FECES
The Cleveland Fire Department responded to calls of a fuel spill shortly after 5:30 a.m., Fox 8 Cleveland reported. The leak had been stopped by shortly after 6 a.m., the department confirmed on Twitter.
Cleveland Fire had initially reported that 10,000 gallons of fuel were spilled on the tarmac, but later clarified that only about 5,500 gallons were lost.
They further confirmed that the incident was caused by a fuel tanker colliding with another vehicle.
A spokesperson for the Cleveland airport confirmed that environmental and hazmat crews, in addition to the fire department and the Aircraft Rescue and Firefighting (ARFF) unit, were investigating on scene as of Tuesday afternoon.
"There was a fuel tanker involved in an accident near a hangar causing a fuel spill. ARFF, CFD, environmental and Hazmat are on scene investigating. No one was reported injured. No impact to flight operations."
FOLLOW US ON FACEBOOK FOR MORE FOX LIFESTYLE NEWS
A private company was hired to clean the spill, Fox 8 reported.