Four warm-weather ways to escape the cold
Our friends in the Northeast are probably pretty sick of snow right about now.
For the fourth time in a month, New England is getting creamed with another snowstorm. People can't even find their cars, never mind shovel a path to them. Sure, the ski resorts in the area are having record years and you can bet that snow blower companies are thankful, but what about your mental well-being?
Do you feel the need to get away from the cold and the snow and make a latitude adjustment? Here are a few places to take a break and help you make it through the rest of the winter.
1. New Orleans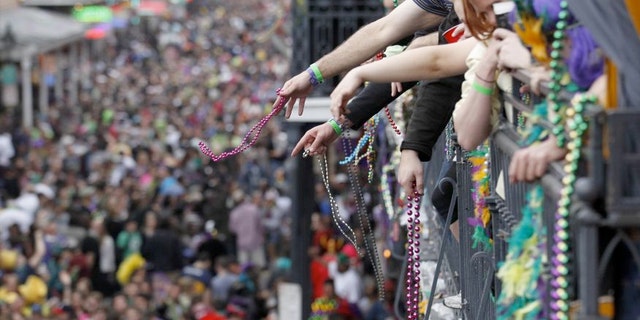 Mardi Gras just ended and that means you can take advantage of some great savings, and some great weather. There is always a little lull right after Fat Tuesday, even though the city is preparing for more tourists this year than they have had since Katrina. Weather ranges between the high 50's and the mid 80's, making a New Orleans a great winter getaway. With plenty of places to eat, drink and enjoy legendary jazz music, you can't go wrong hitting the Big Easy. Even if there is rain, the temps are mild and you know there are a ton of places to duck in and grab a drink. Don't forget, Royal Caribbean, Carnival, and Norwegian all sail from the port of New Orleans so you consider a pre/post stay in the city combined with a seven night cruise.
Best Way to Warm Up: Hot Toddies at Bar Tonique on the edge of the French Quarter or be traditional and warm up with a Hurricane from Pat O'Brien's.
2. St. Thomas, U.S. Virgin Islands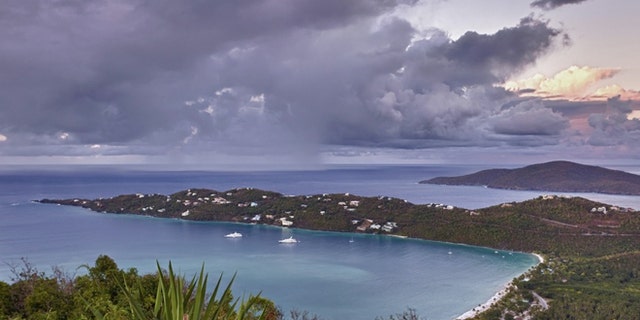 After years of sky-high airfares, you might be shocked to see last minute airline tickets from Newark to St. Thomas coming in at under $400 per person. Yes, you read that right. With no need for a passport, a big selling point for the U.S.V.I. paradise is a non-stop flight from many gateways being inundated with wintry weather and cold. St. Thomas has just what you need to escape the winter blues. Lows in the 70s and highs reaching the mid 80s, coupled with those cheap airfares, means you can getaway for a long weekend, or more, and get in some much needed beach time. In addition, St. Thomas offers great shopping, great food, water sports and more.
Best Way to Warm Up: Known for its hot nightlife, St. Thomas offers plenty of dancing, bar hopping and karaoke. Try out Duffy's Love Shack and have a "Lime in Dee Coconut," or if you are in the gambling mood, head over to St. Croix to the Divi Carina Bay Casino to try your luck.
3. San Francisco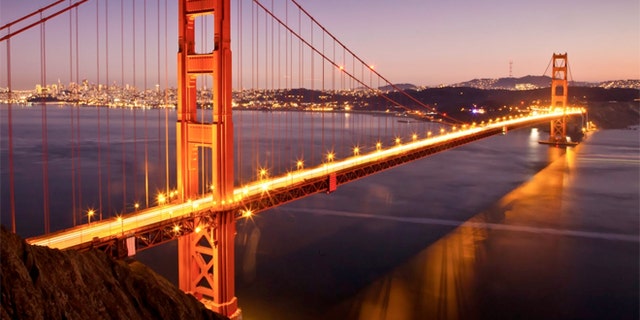 With flights as low as $287, and temperatures averaging between the 50s at night and highs in the mid 70s during the day, this is the time to go take that ride on a cable car you have always wanted. There is a multitude of touristy things to do in the area including Fisherman's Wharf, Pier 39, and the Golden Gate Bridge. My number one attraction that everyone should do is Alcatraz. Take the audio tour and step back in time as you can almost see the prisoners behind the locked cells. Step into one and imagine what living on "The Rock" must have been like for these criminals. One of the great food cities in North America, San Francisco offers some incredible eating options that span every budget.
Best Way to Warm Up: Get a hot pressed sandwich at Tartine Bakery and finish with an all made in-house pastry. The best grilled cheese ever is their "Three Cheese Tasting" where you get one-third each of Bellwether Carmody, Straus Cheddar, and Idiazabal. Hot dim sum at City View at 662 Commercial St. is a top recommendation for the city that has the oldest and longest running Chinatown in the Western hemisphere.
4. Miami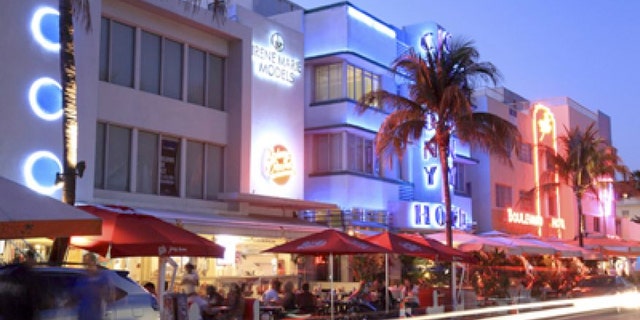 Yes, it may be trite to escape the winter like every other snowbird in the country and head to Miami Beach, but there is a reason that the snowbirds winter there. High 60s for the lows and 80s for the highs, with water temperatures at 76 degrees right now, and you've have the makings of a great escape. For those who aren't on walkers yet, South Beach is the place to be. Beaches, bars and boutiques make South Beach a hard bargain to pass up. Take a look at flights and you can normally secure them for under $200. Plus you can visit your grandmother for dinner if you run out of money.
Best Way to Warm Up (Besides Grandma's cooking): The nightlife here is hotter than the beaches with nightclubs, drag clubs and restaurants all teeming with celebrities and beautiful people. Looking for something during the day? Head to the Palace South Beach for their "Brunchic" drag show brunches on the weekend. Straight or gay, the food here is as pleasing as the performers. Bonus: breakfast is served all day.
More From TravelPulse
14 Reasons New Orleans is the Center of the Universe
Caribbean Destinations Offering Winter Travel Packages Designed for Lovers
Fall in Love With February's Sweetest Cruise Deals
Blue Travel Destinations To Beat The Winter Blues
4 Lesser-Known Attractions in Orlando