Flybe plane plunges 500 feet in 18 seconds after autopilot set to 'altitude zero'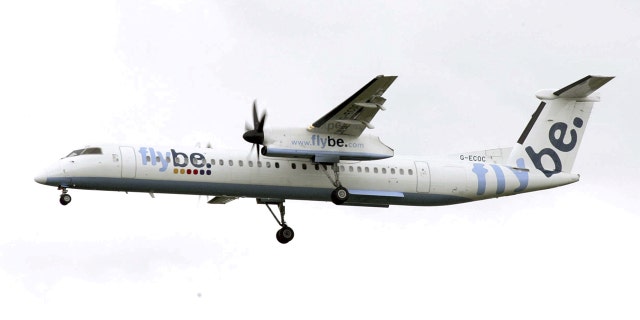 A Flybe plane plunged 500ft in 18 seconds after the autopilot was accidentally set to 'altitude zero', it has emerged.
Flight crew say they 'became visual with the ground' as the plane plummeted when autopilot was switched on.
The incident happened in January and has just been reported after an investigation by the Air Accidents Investigation Branch (AAIB).
AMERICAN AIRLINES TO OFFER EARLY BOARDING FOR PASSENGERS WITH NUT ALLERGIES
The plane had taken off from Belfast City Airport with 44 passengers and four crew on board and climbed to 1,350ft before the accident happened.
The Bombardier Dash 8 Q400 turboprop plane continued to climb to 1,500ft but then "pitched nose-down and descended rapidly" because autopilot was mistakenly set with a target altitude of zero feet.
The pilot rapidly switched off autopilot as cockpit alarms sounded and corrected the descent as the plane hit 928ft.
They continued the flight to Glasgow and landed without incident.
FOLLOW US ON FACEBOOK FOR MORE FOX LIFESTYLE NEWS
The AAIB said the selection of a particular autopilot mode before takeoff led to the zero altitude target.
Flybe said it has taken a number safety measures in response to the incident, including revisions to simulator training and amendments to pilots' pre-takeoff checklists.