Five minor league baseball parks you have to visit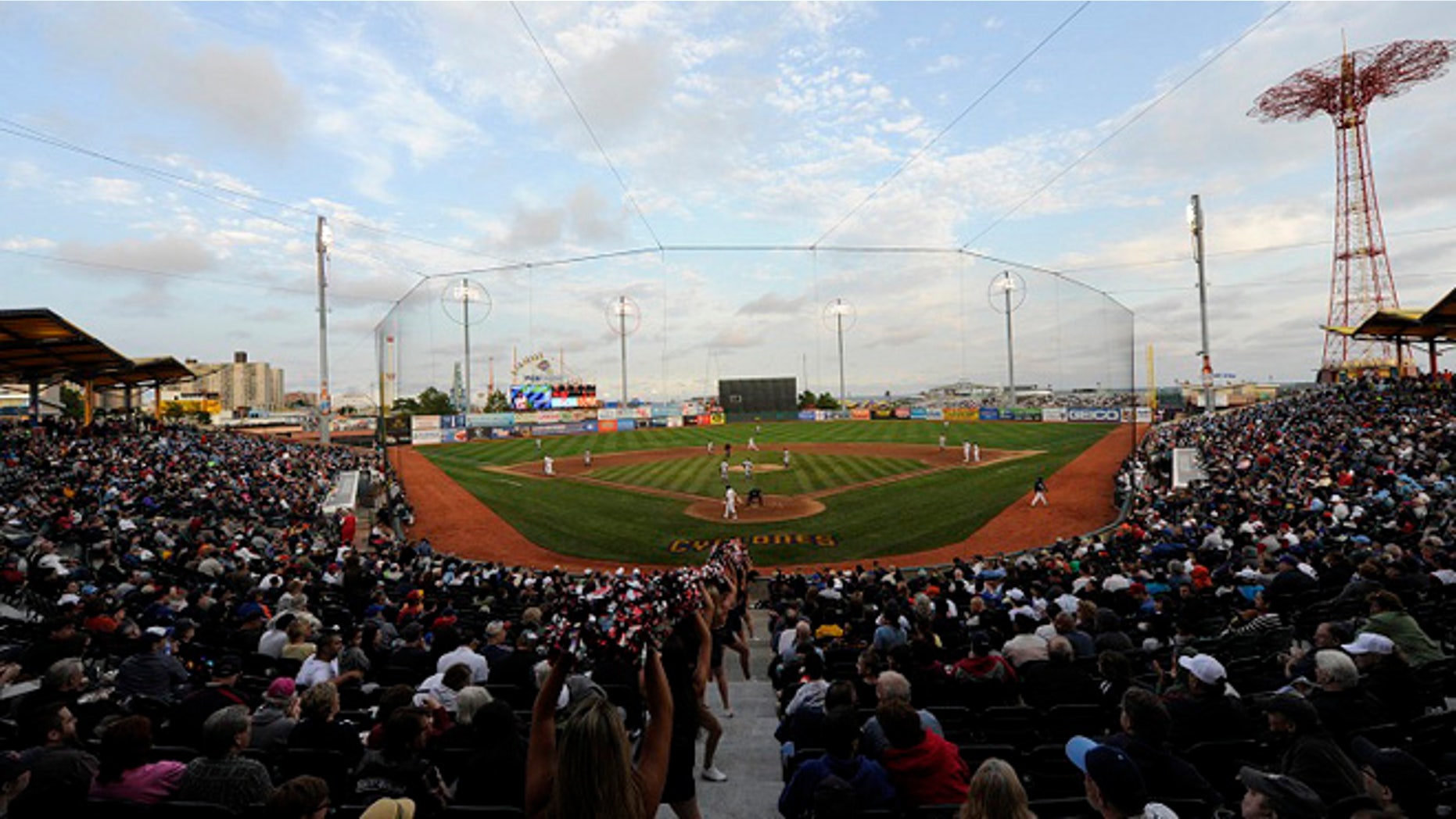 With cheap seats, die-hard fans and some of the quirkiest features in all of baseball, minor league ballparks are not simply inferior versions of their major league cousins. Here are five of the very best:
Best fans: Coca-Cola Park, Allentown, Pennsylvania
The fans at Coca-Cola Park would drown out many of their major league counterparts. Nearly 9,000 turn up for each game to roar on the Lehigh Valley IronPigs, a Triple-A affiliate of the Philadelphia Phillies. Three million have crossed the turnstiles -- the most of any minor league team -- since it opened in 2008, with musician John Mayer snagging a foul ball in the very first season. The $48-million park boasts a picnic patio, lawn and an eight-foot Coca-Cola bottle that shoots fireworks when a run comes home. But forget the flourishes, it's the fans that make this a must-visit. "There is no doubt that we have the most passionate, energetic and enthusiastic fan base in all of Minor League Baseball," says IronPigs GM Kurt Landes.
Oldest: Rickwood Field, Birmingham, Alabama
Before there was Fenway, there was Rickwood Field. This timeless gem is the oldest surviving professional ballpark in the U.S. and reached its centenary in 2010, two years before Boston's celebrated park achieved the same feat. But while fans pack Fenway each night to cheer on the Red Sox, no team has played in Rickwood since the Birmingham Barons moved out in 1987. The historic stadium lives on, however, thanks to the non-profit Friends of Rickwood Field. And despite the lack of on-field action, Baseball Pilgrimages lists it as an essential destination. "With a vintage hand-operated scoreboard and advertisements of yesteryear preserved on its outfield walls, Rickwood is an authentic 1940's-era ballpark," it says.
Best setting: Richmond County Bank Ballpark, Staten Island, New York
Picture this: you're sitting behind home plate, a budding Yankees prospect is in the batter's box, then suddenly the crack of a bat and the ball soars into the sky. Then imagine the backdrop for this is downtown Manhattan and you can see what makes Richmond County Bank Ballpark, home of the Staten Island Yankees, so special. Built on the northern tip of the island, this park stares straight onto New York Harbor, offering breathtaking views of the Big Apple skyline. Just a short hop on the Staten Island Ferry, it's a perfect oasis for stressed-out Gothamites craving a change of pace and some respite from the prices and lines at Yankee Stadium. There's a children's play area along left field and a poignant 9/11 memorial is yards away.
Best food: Fifth Third Ballpark, Comstock Park, Michigan
The roster may not carry much of a punch but the West Michigan Whitecaps serve up a major league munch. The Fifth Third Burger boasts a hunger-slugging line-up of five succulent burgers and enough chili to feed a little league team, all smothered in nacho cheese, chips, salsa and sour cream. The whole thing weighs in at five pounds and 4,800 calories but the good news is you'll win a t-shirt if you scoff the lot in one sitting. Alternatively, concession staff at this Detroit Tigers affiliate will carve it into slices to feed the whole family. "To call the Fifth Third Burger a hamburger would be an injustice," declares Sports Illustrated.
Most Fun: MCU Park, Brooklyn, New York
There are simply too many contenders to list. How about Victory Field in Indianapolis, where as many as 15,000 fans cram inside to bellow support for the Indianapolis Indians? Or Louisville Slugger Field, located just down the street from the historic Louisville Slugger museum and factory and boasting its own kids carousel. How about Modern Woodmen Park in Davenport, Iowa, where home run balls often splash down in the Mississippi River. A day trip to Coney Island just about trumps the lot, however. So ride the Cyclone, wolf down a hotdog then take your seat at MCU Park to cheer on the Single-A Brooklyn Cyclones. With stunning Atlantic vistas and landmarks like the Parachute Jump and the Wonder Wheel looming in the background, this place will score a home run with all the family.