'Eva' app does the job of a human travel agent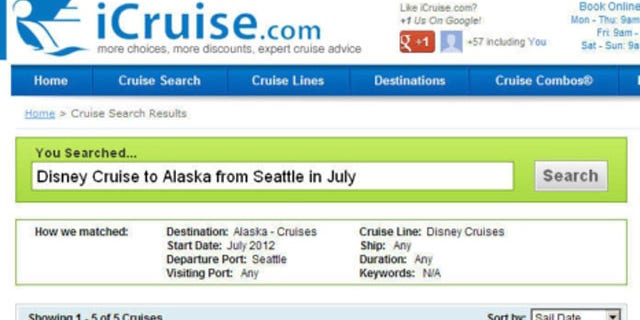 Travel search engine Evature on Thursday launched a version of its software in app form that lets you ask a virtual travel agent all your travel booking questions, which aims to cut down on laborious online searches.
According to the app's review on VentureBeat, "Eva" (Expert Virtual Agent), is capable of deciphering free-form text and voice speech, so you can tell it the type of vacation you want and the app will give you vacation pricing and scheduling in real time. Titled Cruise Finder Plus, the app was released in conjunction with iCruise.com, a global cruise and travel retail company headquartered in Delray Beach, Fla.
Telling "Eva" to find a "Caribbean cruise in June on a sailing ship with diving excursions" will yield results just as if the searcher had researched their vacation for hours on a myriad of travel sites. According to VentureBeat, "Eva" is to travel search what Siri -- the technology that lets you use your voice to send messages, make calls and more -- is to the iPhone.
Right now the app is currently only able to search for cruise-based vacations, but "Eva" has the ability to search airlines through its website. So keep an eye out for an expanded version of the app software, which will include all forms of travel.