Emirates sets record with most passenger seats on new plane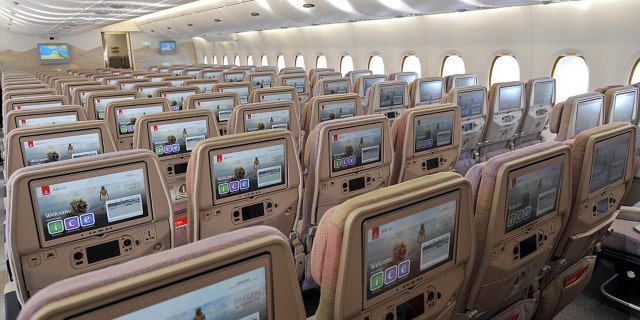 There's another first for the world's biggest aircraft.
Emirates unveiled a redesigned Airbus A380 over the weekend that boasts a record-breaking 615 passenger seats.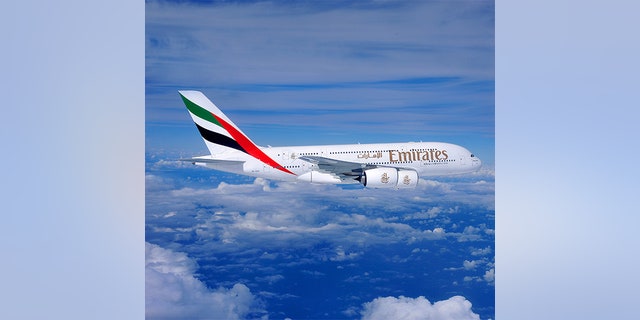 The Airbus A380 is already the biggest commercial airliner in the world, with most carrier configurations accommodating around 520 passengers. Before Emirates debuted its new plane, Air France's A 380s held the most passengers with 538 seats.
Emirates' new design eliminates bulky first class seats, instead offering just two classes-- economy and business. By scrapping the first class and trimming 18 flat-bed seats from business class, the airline was able to add 130 economy seats, or 13 rows with 10 seats in each.
The airline debuted two new reconfigured aircraft at the Dubai airshow this week. The first plane is expected to start flying on the Dubai to Copenhagen route Dec. 1.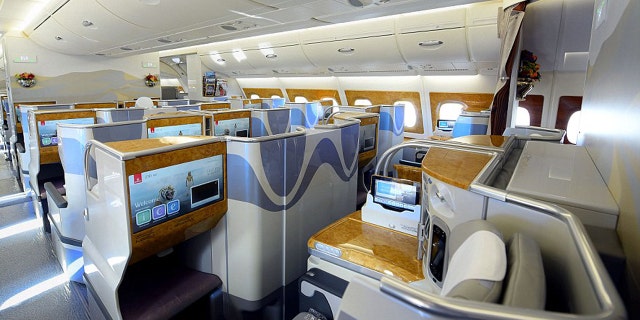 The carrier may be able to ferry a substantial amount of passengers with the mega-aircraft, but Emirates spokeswoman Jennifer Aniston may not be too thrilled with the lack of standard luxuries.
According to Seat Guru, the A380's previous three-class configuration boasted 15 passenger bathrooms-- and the new configuration has just 17. Will the extra two be enough for 100 more people?
At least when it comes to boarding, the planes double-decker design allows for passengers to board through both upper and lower entranceways but with so many more people, it will still take longer to get everyone inside.