Emirates defends 'snobbiest ad ever' featuring Jennifer Aniston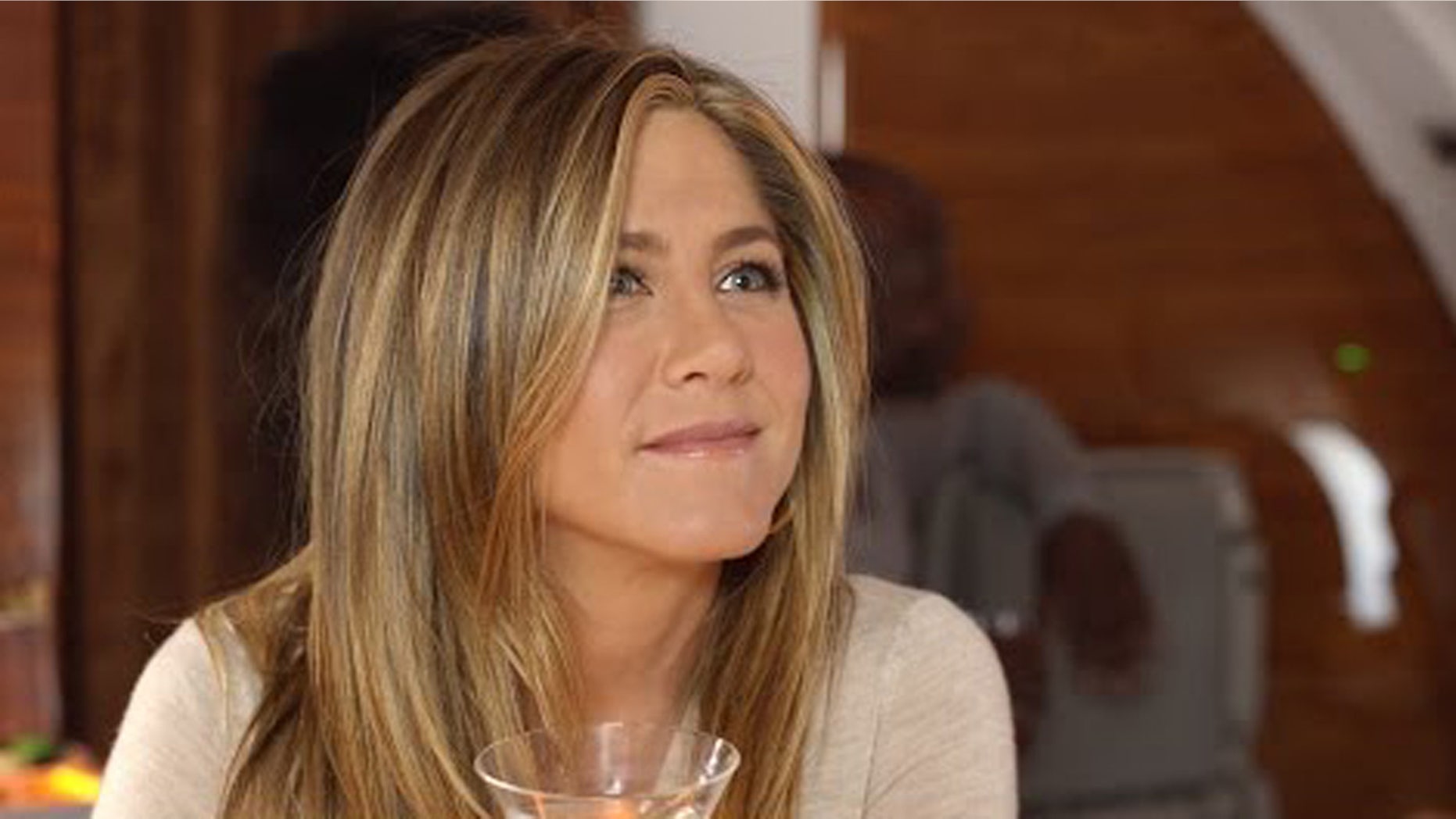 Emirates is unapologetic about a controversial ad featuring a snooty Jennifer Aniston as it continues to woo upscale business travelers in the U.S.
"We couldn't think of anyone better suited for the role than Jennifer Aniston…Her professionalism and comedic talent shone on the set and we are very pleased with the outcome."
The ad shows Aniston, who is asleep onboard the carrier's luxurious aircraft.  Her dream quickly turns into a nightmare when she can't find the aircraft showers, decent snacks and the stand-up bar, and finds herself being mocked by the flight crew for her over-the-top requests.
"This isn't an Emirates plane," a flight attendant for the unidentified domestic carrier responds.
She wakes up to find the very amenities she was asking for in her dream on the Emirates A380 flight she's on.
After the Dubai-based carrier posted the spot on YouTube last week, many criticized it for being "elitist" and called it the "snobbiest ad ever" for using Aniston to depict a service only a few can afford.
But Emirates says that it has received an "overwhelmingly positive response" from the commercial and has plans to come out with new spots for the global campaign.
"In a departure from the usual airline industry ads, we chose to take a humorous approach to showcase the amazing products we offer on board," Boutros Boutros, Emirates' SVP of Corporate Communications, Marketing & Brand told FoxNews.com via e-mail. "We couldn't think of anyone better suited for the role than Jennifer Aniston…Her professionalism and comedic talent shone on the set and we are very pleased with the outcome."
Boutros says that he's not worried about the ad sparking controversy because "passengers choose the airlines on which they fly."  In comparison to the U.S. carriers, such as American Airlines, United Continental, and Delta Air Lines, he believes that Emirates "provides a strong value proposition for American consumers with our award-winning onboard services, as well as our convenient flights to destinations that are not served or served poorly by the (U.S.) Legacy Carriers."
Aniston has not commented publicly on the controversy surrounding her new commercial, for which she nabbed a reported $5 million. FoxNews.com reached out to several reps for the actress and are awaiting comment.
The 60 second clip has been viewed over 3.8 million times since its Oct. 5 debut online. It's received a thumbs down rating for over a third of its votes and commenters have been quick to point out various problems with the commercial.
"This ad disgusts me. How elitist can you be? You're basically saying if you can't afford to fly first class on Emirates, than your flying experience is a nightmare," wrote YouTube user robert mason.
"I feel so poor after watching this," posted Carlo Malonzo.
"Snobbiest ad ever. Talk about first world 1%'er problems," wrote another.
Others across social media have been quick to point out the exorbitant cost of a luxurious Emirates cabin-- a round trip, First Class ticket from New York's John F. Kennedy to Dubai starts around $25,000.
Aniston's ad also tweaks U.S. airlines at a time when they've been confronting Gulf carriers over charges of unfair competition. Delta, American and other U.S. carriers accuse Middle Eastern state airlines, including Emirates, Etihad and Qatar Airways, of receiving more than $42 billion in subsides since 2004, which they say violates terms of the Open Skies Agreement and ultimately makes it more difficult for U.S. carriers to compete.
Airlines for America, the country's largest trade association that represents many major domestic carriers, would not comment directly on the new commercial but instead emphasized that flying in the U.S. today has never been more affordable, with airfares down 3 percent domestically over last year. Spokeswoman Melanie Hinton said American commercial carriers are making a major investment in upgrades.
"U.S. airlines are reinvesting on average $1.4 billion/month into the passenger experience offering plug-ins, Wi-Fi services and inflight entertainment on aircraft, adding bigger, newer planes to their fleets and quality culinary dishes often created by local chefs," said Hinton.
But in-flight showers still may be a long way off.