Eiffel Tower 'tourist fail' photo goes viral with hilarious photoshopped edits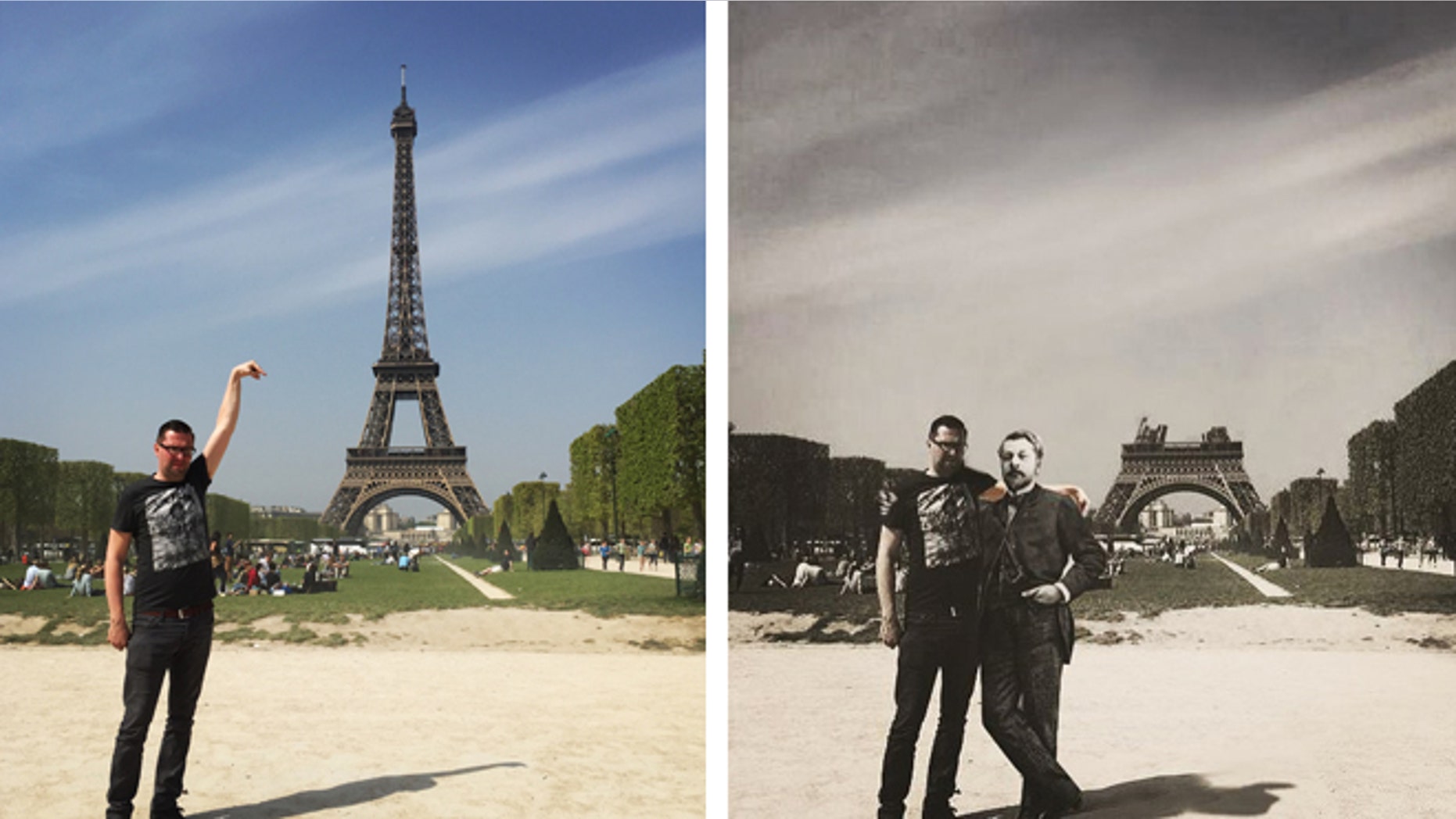 A visit to Paris just would not be complete without a snapshot in front of the Eiffel Tower.
But for Yves Van de Van, a financial executive by day, food blogger by night, a recent trip to the City of Lights turned into a surprising viral sensation.
It all started when Van de Van and his girlfriend decided to have a little fun by making light of cliché tourist snaps.
"We were near the Louvre and saw all these people taking pictures trying to touch the top of the pyramid, so we created a pretend picture. just missing the tip," Van de Ven explained to FoxNews.com. "We went to the Eiffel Tower the next day and decided to do it again."
Van de Ven posted the fail photo on Instagram and Facebook, delighting friends and confusing people who thought the photo was real. Though it received a moderate amount of likes, the financier thought nothing of it until about a week ago. One of his friends had uploaded the original Eiffel Tower fail to 4chan, asking others to help connect the tip of the tower to the tourist's finger.
"Around Monday one of my friends said 'did you realize you're all over the Internet?' And I couldn't believe the photos from all over, in Peru, Japan, Russia, all over America," Van de Ven says.
Though the original Instagram photo has about 270 likes, Van de Ven says he has since seen over 100 hilarious recreations of the photo and gets a few new Tweets each day that make him smile.  So far he's been turned into a multi-armed man, had his arm hilariously elongated to reach the point, seen the tower bent or inverted and countless other obvious photoshopping tricks.
"People are really having a lot of fun with this," he says.
"I think a major factor behind why it went viral is that people really think we tried to take it right. And I'm really happy to play along, we're just taking the piss out of a classic tourist photo opp."
One of his favorites is a picture in which the architect behind the famous tower, Gustave Eiffel, embraces Van de Van in front of his creation mid construction.
"This whole thing has been so much fun, now I have a lifetime supply of Facebook profile pictures."