Dubai unveils plans for observation tower with terrifying glass walkway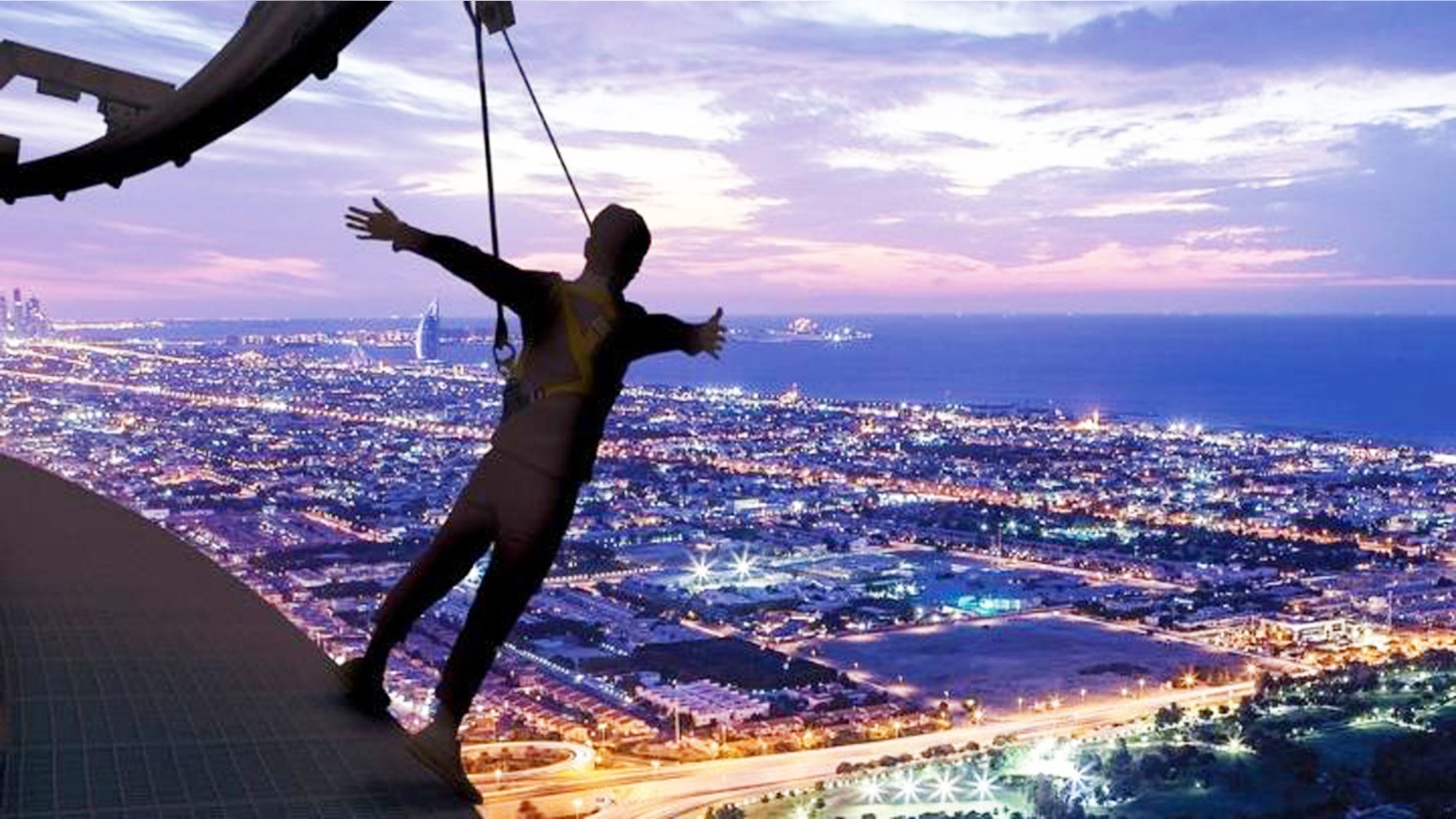 You win Dubai. Your new glass observation deck is indeed the most ridiculous.
Mashable introduces us to the AYKON Dare, an observation deck that will sit on the 79th and 80th floors of the new AYKON City set of towers in Dubai.
Let's strap in and head over to the installation's website to see what this Dare things is all about.
The observation experience will live at the top of the tallest structure in the City, which is itself a group of soaring skyscrapers in proximity to one another, according to the company building the tower.
At about 285 meters up-- over 935 feet-- you will be able to take a brisk walk into the open air on a glass floor that makes you feel like you're floating.
It's as if we died and went to heaven-- a heaven that features experiences that make us feel that we are absolutely going to die.
Ah, but fear not, because you will be strapped in.
Now before we get further along on the observation deck, here is a video that introduces you to the City aspect of the area:
More from TravelPulse
Tour Insights: Cuba Fever in the USA
No, A Cruise Line Didn't Just Leave Kids Onboard Without Their Family
Dispatch: In Search of the 'Big 15' in the Galapagos
4 Over-the-Top Hotel Welcome Amenities for Kids
Celebrate the Life of Prince in his Minneapolis Hometown
Yep, as you see, you can essentially hang out over the city, which is precisely how you re-gift your breakfast meal.
That's not a problem, because the AYKON Dare will feature a restaurant. It will also boast a view that, on a clear day, encompasses 37 miles into the distance.
It sounds like a real treat. But then we have to remind you that you are hanging out by a harness nearly 1,000 feet in the sky.
A less extreme version can be had on YouTube in the form of this 360-degree video of AYKON City:
As Mashable states, the entire complex will be finished by 2021. But if you're looking to simulate this daredevil experience, you do have plenty of glass observation decks around the world in the meantime.
Even Los Angeles' U.S. Bank Tower recently unveiled its plan to feature an observation slide on the side of its 70th story.
And there are transparent walkways and bridges all over the world, such as at Chicago's Willis Tower and London's Tower Bridge.
However, none of these make their respective tourists strap in to actually enjoy the pinnacle of the experience.