Disneyland chef to celebrate 60 years at the 'Happiest Place on Earth'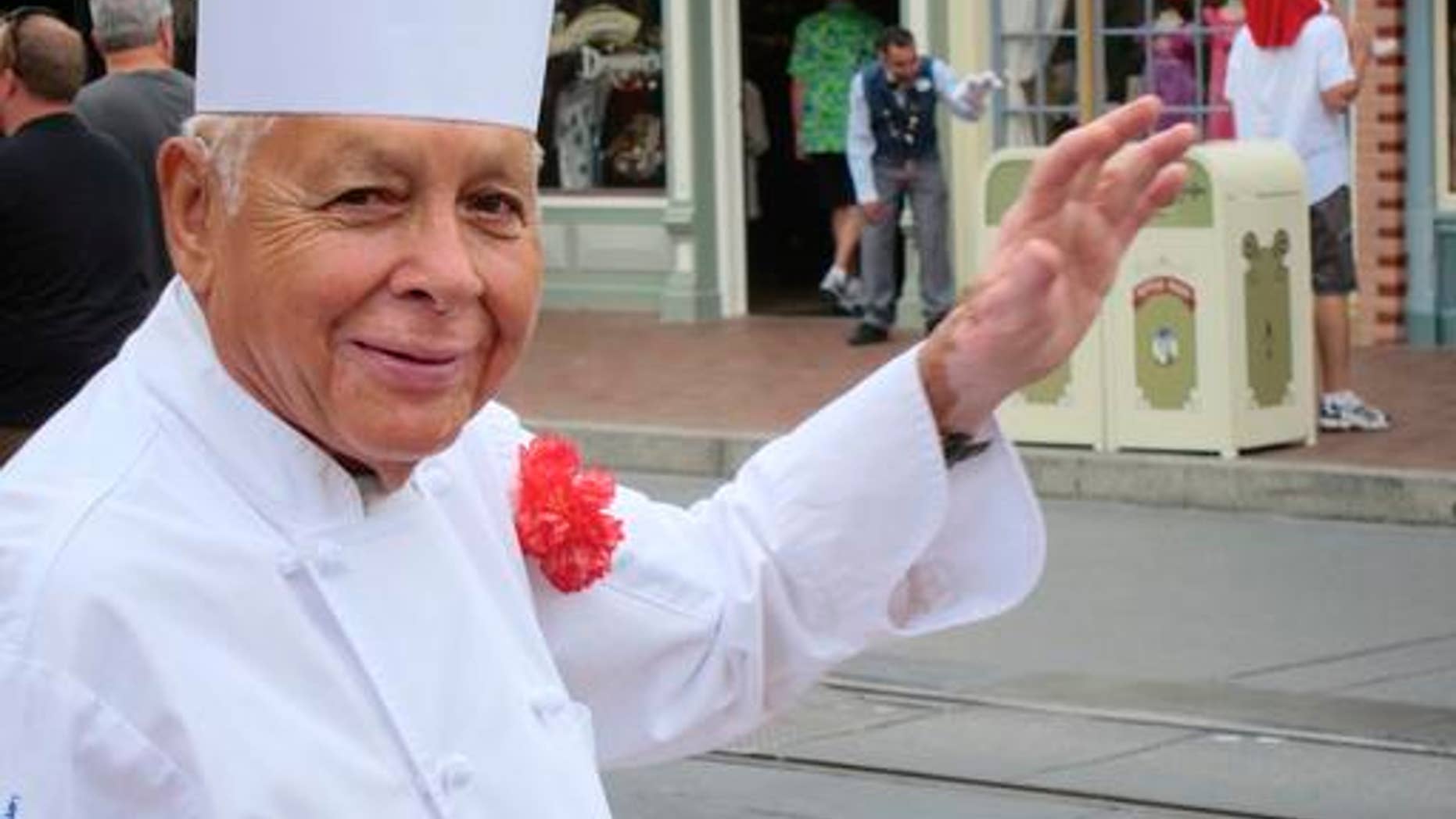 An 81-year-old Disneyland employee is set to celebrate his 60th anniversary working at the California theme park later this month.
Born in the border town of Brownsville, Texas, Oscar Martinez moved to Arkansas when he was about 9 years old. His father was a farmer and, later in his life, Martinez would work on the farm as well. He never did much cooking growing up, but says he watched his mother in the kitchen.
DISNEYLAND EXPANDING SECURITY CHECKPOINT ZONE TO DOWNTOWN DISNEY COMPLEX
He came to work at Disneyland as a busboy only a year after the park's opening in 1955. Today, Martinez works at Carnation Café along the Disneyland's world-famous Main Street, U.S.A. His skill at making breakfast potatoes first got him noticed. They're included on the menu at the cafe as part of "Oscar's Choice," which is named in his honor.
Martinez's longevity has made him a Disneyland character of sorts. For many of the theme park's longtime fans, Martinez is as beloved as Mickey or Minnie.
A cancer survivor, Martinez now spends less time in the kitchen and more time greeting fans-- snagging a photo with the chef is a prized possession for visitors to the park.
"To me, he's just as famous as any of the other characters," Kathleen McFerrin told KABC-TV. "It's like he's part of Disneyland."
DISNEY FILES PATENT THAT COULD MAKE 'STAR WARS' LIGHTSABERS A REALITY
Martinez may be the only Disneyland employee with memories of Mr. Disney himself. When asked about the American entertainment icon, Martinez told KABC, "He said follow the dream, and that's what I'm doing."
Matt Gray, one of Disneyland's general managers of food told the OC Register that Martinez is "just one of those people who make you smile."
Martinez says he has no plans to hang up his chef hat anytime soon. And he says he doesn't want to talk about retirement, "because it's way off."
The Associated Press contributed to this report