Couple who missed Royal Caribbean cruise in viral video was celebrating honeymoon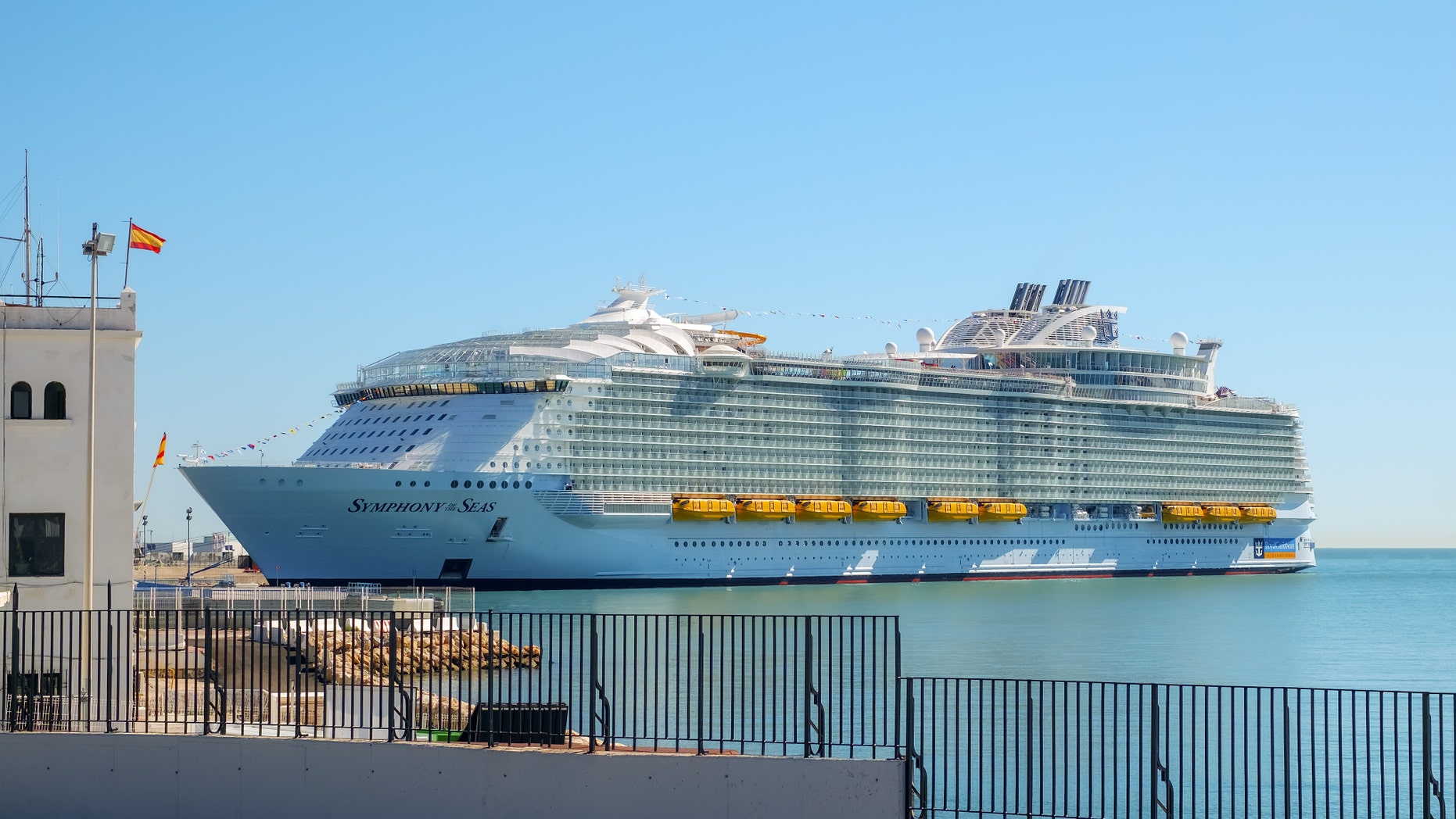 The luckless couple caught on camera frantically missing their cruise ship after turning up 45 minutes late to the dock have been revealed as a newlywed TV star and her husband.
Costa Rican actress Maria Gonzalez Roesch and her new hubby Alessandro Di Palma made headlines around the world when they were seen helplessly watching their Royal Caribbean ship sail off without them.
The honeymooners now say they were caught out when the ship departed Nassau, in the Bahamas, earlier than they expected.
'GOLDEN GIRLS' CRUISE TO SET SAIL IN 2020
Maria, 26, claimed on Instagram that the cruise on the trip normally left the dock at 5.30 p.m. but that day the ship departed "early." She shared several screenshots of articles about the video, joking they were "vacay goals" while moaning that the video had gone globally viral.
It later emerged the honeymooners had been given a new itinerary but didn't read it, and assumed the ship would leave the same time as it did from other ports.
Maria also claimed they were not the only passengers stranded at Nassau with six others also missed the boat in Nassau, the ship's last port before returning to Miami on the sixth day of a seven-day cruise.
TICKETS ON SALE FOR VIRGIN VOYAGES 'ADULTS ONLY' CRUISE
Maria is a household name in her home country and found fame as a 12-year-old or the TV show "Recreo Grande." The star — who is also a top model and social media star — is best known for the weekly show "RG Elementos." And in 2017, she co-starred in the movie "Buscando a Marcos Ramirezm," a box office success in her home country.
The video of her holiday mishap was filmed from the deck of the nearby Norwegian Bliss, and the call to depart came at 3.30 p.m. local time. Workers began removing the gangway and closing the door, with the ship ultimately leaving at 4.15 p.m.
The hapless couple showed up five minutes later with shopping bags from their excursion. Frantically waving, they tried to get the attention of people on the dock and on the ship.
Other passengers on the cruise ship can be seen looking at the couple from their balconies as the propellers start to churn in the water.
As Sun Online previously explained, there are steps to take if a passenger misses their cruise departure time, to rejoin at the next port: If passengers were late due to an excursion booked through the cruise line, then they can possibly be offered assistance to the next stop. However, if a tour or excursion was booked independently of Royal Caribbean, passengers would need to find their own way home.
CLICK HERE TO GET THE FOX NEWS APP
For more, continue reading the original article at The Sun. Read more content from The Sun here.