Coast Guard flies 230 miles to rescue young Caribbean Princess cruise passenger with appendicitis symptoms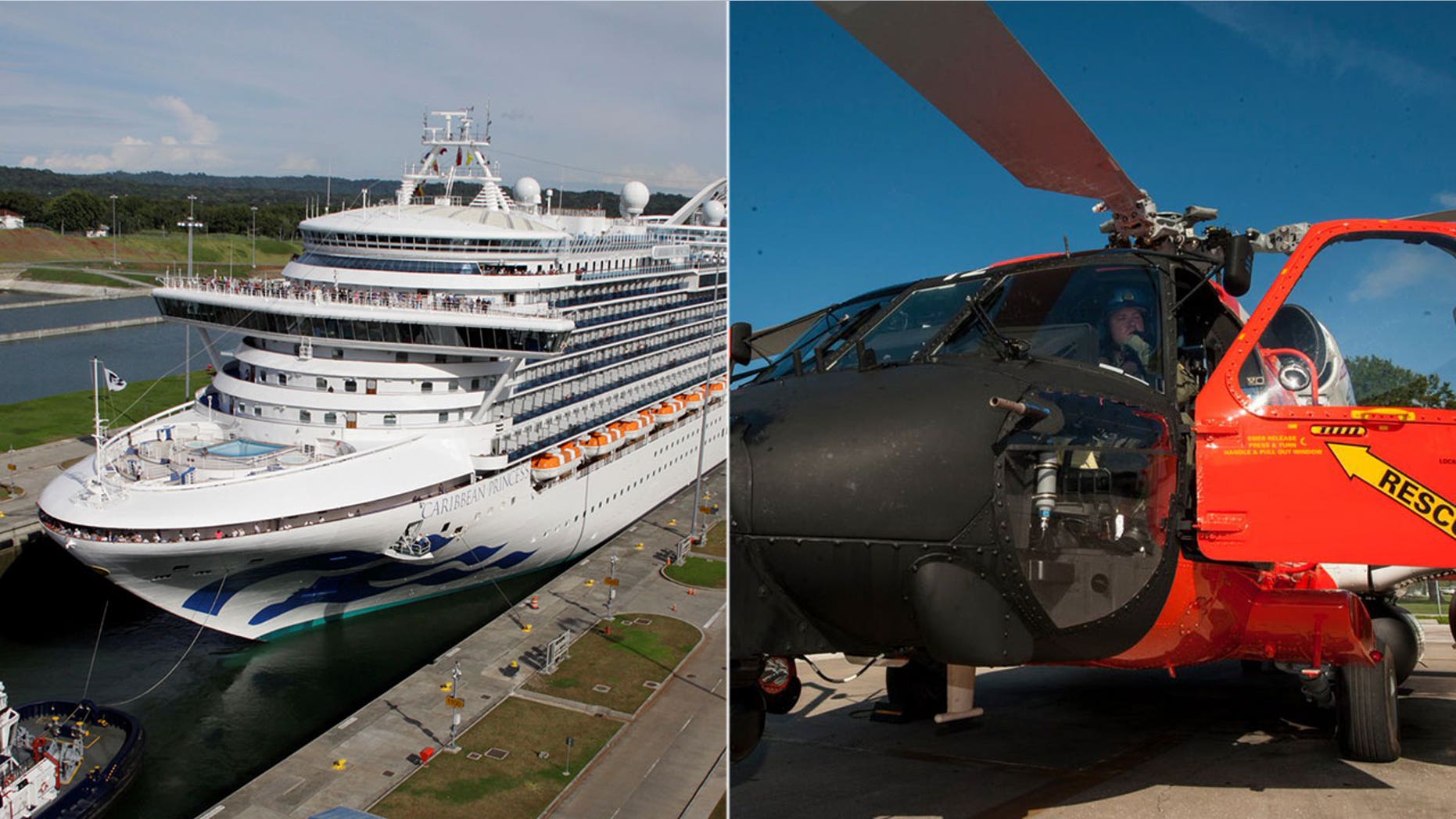 A pre-teen Canadian boy aboard the Caribbean Princess needed to be rescued by the United States Coast Guard on Tuesday evening after showing symptoms of appendicitis.
SEE IT: FAMILY FOUND HIDDEN CAMERA IN CARNIVAL CRUISE CABIN
The U.S. Coast Guard says that the 12 year old was transported via an MH-60 Jayhawk helicopter which had been dispatched from an air station in Clearwater, Fla., per a news release. He and his father were then delivered to an air station in Miami, where emergency medical services were waiting.
The ship was approximately 230 miles southeast of Miami when the Coast Guard was called in to medevac the boy. The entire trip, from takeoff at Clearwater to arrival in Miami, took an hour and 30 minutes, the U.S.C.G. confirmed.
No further details were immediately available.
This marks the second time in two weeks that the U.S. Coast Guard was called in to rescue a cruise passenger following a similar incident on Dec. 24, during which a woman was airlifted from Royal Caribbean's Vision of the Seas off the coast of Louisiana after suffering from suspected internal bleeding.
FOLLOW US ON FACEBOOK FOR MORE FOX LIFESTYLE NEWS
The Associated Press contributed to this report.