Cedar Point Point named Best Amusement Park in the World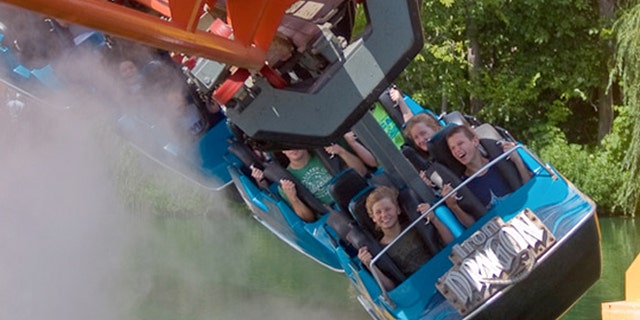 The votes have been cast and the results are in! For the 15th consecutive year Cedar Point amusement park/resort has taken home the coveted "Best Amusement Park in the World" award at the annual Golden Ticket Awards ceremony. Cedar Point's legendary Millennium Force was once again voted the "Best Steel Roller Coaster in the World," giving the popular vacation destination the awards in the top two categories for the second year in a row. Cedar Point dominated the best steel roller coaster category as four of the world's top 21 steel roller coasters reside at park, continuing Cedar Point's legacy as being known as the "Roller Coaster Capital of the World."
"We are honored to have been voted once again the best amusement park in the world," said John Hildebrandt, vice president and general manager of Cedar Point. "These awards are a testament to our great line up of rides, shows and attractions, but also to the efforts of our staff to give every guest a 'best day of the summer' experience."
Hosted by Amusement Today, a publication that covers amusement and waterpark news and trends, the Golden Ticket Awards are presented to the "best of the best" each year in the amusement and waterpark industry through an international survey. Cedar Point has been voted the best amusement park each year since the inception of the Golden Ticket Awards in 1998. "Cedar Point has maintained a lock on the best park award since the Golden Tickets began, and for good reason," stated Gary Slade, publisher of Amusement Today. "It is a consistent favorite among enthusiasts; the park holds events specifically for enthusiasts and it has one of the world's largest collections of roller coasters and rides. It has beautiful grounds, a scenic shore and the coasters and rides are well maintained. As long as those things don't change, it will be difficult for another park to wrestle the title from them."
These awards help celebrate a year of key park additions including Luminosity, a dazzling lights show staged at dusk and Dinosaurs Alive!, a new prehistoric-themed attraction that brought 50 life-size animatronic dinosaurs to the park's Adventure Island. Cedar Point will add to its collection of thrilling rides with the recent announcement of its newest world-record-breaking roller coaster - GateKeeper.
Scheduled to open in May 2013, GateKeeper will be the longest winged roller coaster in the world at 4,164 feet long and will boast a 164-foot drop. The coaster will even fly between two support towers overlooking Cedar Point's new Main Entrance, greeting fans and building their excitement as they enter the gate. Cedar Point will be open Friday nights, Saturdays and Sundays through Oct. 28 for HalloWeekends.