American Eagle flight strikes, kills deer during takeoff at Pennsylvania airport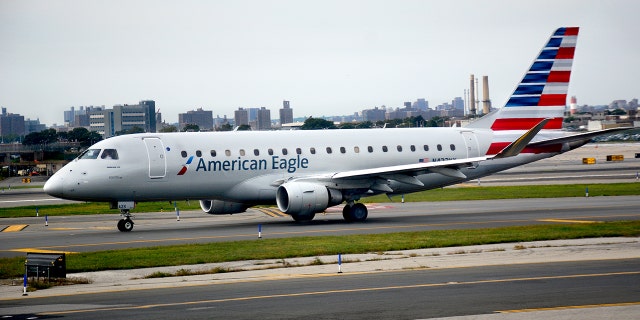 Oh deer.
An American Eagle flight scheduled to leave for Philadelphia on Wednesday morning was forced to abort takeoff after striking and killing a buck on the runway.
BRITISH AIRWAYS PASSENGER TRIES, FAILS TO SNEAK 'EMOTIONAL SUPPORT' CAT ON PLANE
The 50-seat, twin-engine jet was attempting to take off from Williamsport Regional Airport in Montoursville, Penn., shortly after 6 a.m. when the aircraft's running gear hit the deer, the airport's executive director, Thomas J. Hart, confirmed to PennLive.
After returning to the gate, passengers were rebooked on other airlines, a representative for American Airlines told Fox News. The American Eagle flight was being operated by Piedmont Airlines, a subsidiary of American Airlines.
Hart told PennLive the deer likely scaled a perimeter fence, though such occurrences are rare.
SEE IT: 'DISRUPTIVE' DELTA PASSENGER GETS FLIGHT DIVERTED TO MAINE
The plane suffered minimal damage and it was undergoing inspection.