Amazing natural infinity pools
From the cliffs of Colorado to the hot springs of Turkey, there are a bounty of natural infinity pools that make the standard backyard swimming pool seem incredibly dull.
These natural infinity pools come in a variety of shapes and sizes, and can be found all around the world in some fairly interesting places. You'll find them perched above and below some of the most stunning waterfalls in Zambia and Laos, and while their icy blue color may give off a cold water vibe, most of these bodies of water are warm, with some reaching temperatures of over 200 degrees Fahrenheit.
1. Kuang Si Waterfall, Luang Prabang, Laos
Laos may be landlocked, but it's also home to this gorgeous body of water. This series of waterfalls gather in natural infinity pools at various points downstream. Most of the pools are open for swimming, and trails that offer a view of the falls are well-maintained.
2. Devil's Pool, Victoria Falls, Zambia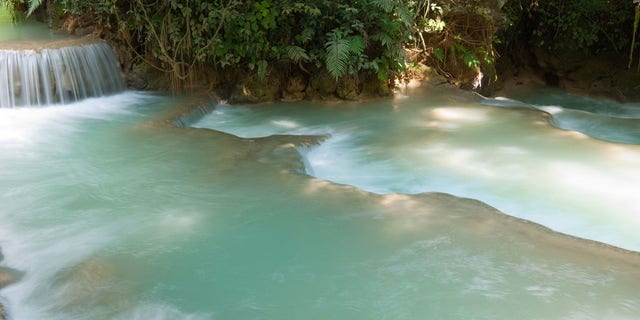 Devil's Pool, arguably one of the most exhilarating places you can swim, is perched on the edge of Victoria Falls in Zambia. The pool is only open when water levels are safe enough for swimmers, typically between mid-August and January. When the conditions are right, you can swim right up to the edge of the adjacent 355-foot waterfall.
3. Coogee Beach Tidal Pool, Sydney, Australia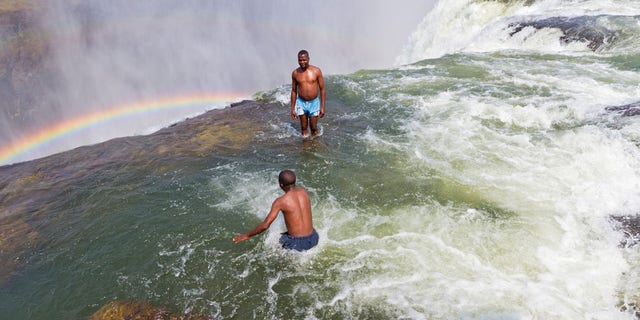 In addition to its many other attractions, Sydney is home to a plethora of tidal pools (like the rock pool at Coogee Beach, pictured). While they're not always completely natural—most of the pools have been reinforced with concrete walls and railings—they do fill naturally with seawater when the tide comes in.
4. Travertine Terraces, Pamukkale, Turkey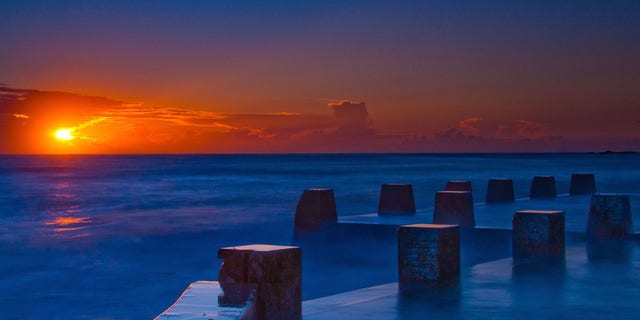 With their snow-white steps and icy-blue waters, you might think the natural pools in Pamukkale, Turkey are too cold to even dip a toe in. Be prepared to stand corrected as you wade into these natural hot springs, whose waters reach temperatures as scorching as 212°F. Only some of the pools are open for bathing; the rest are protected to preserve this UNESCO World Heritage Site.
See all of the most amazing natural infinity pools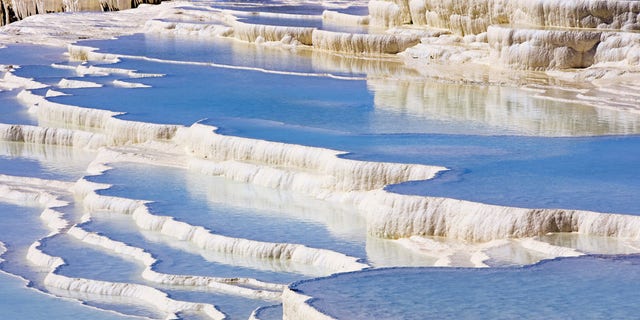 More from Conde Nast Traveler
The Most Dangerous Trips in the World
Tourist Attractions That Are Actually Worth the Wait
10 Trips That Are Better Taken Solo