Airline co-pilot 'sucked halfway' out cockpit window, reports say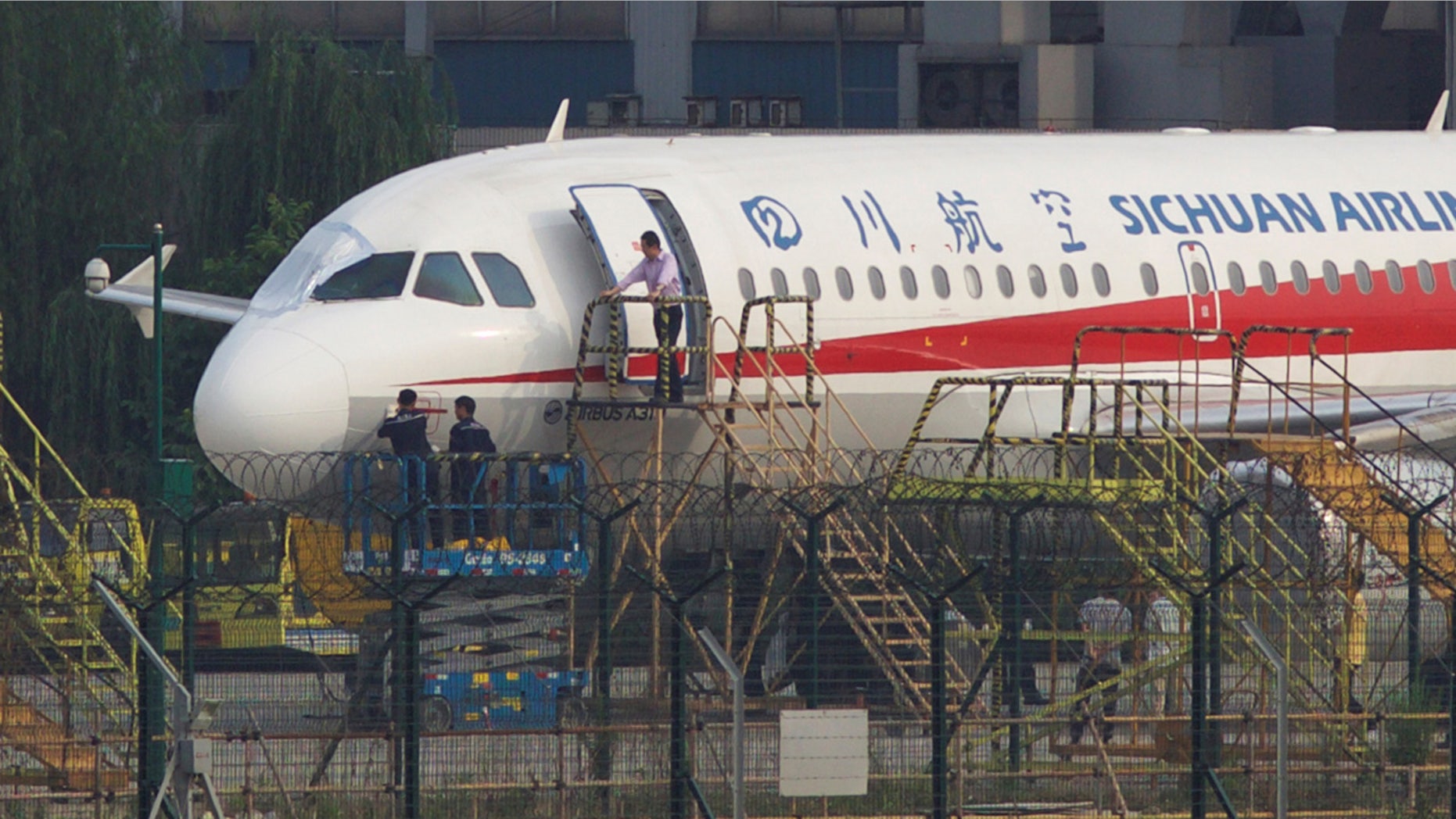 The co-pilot of a Sichuan Airlines flight on Monday was "sucked halfway" out of the cockpit window after the window blew out, Reuters reported, citing local reports.
The flight was reportedly at 32,000 feet—about a half hour into the flight-- when Captain Liu Chaunjian said he heard a loud noise in the cockpit. He told a local paper that there was no warning sign.
"Suddenly, the windshield just cracked and made a loud bang," he reportedly said. "The next thing I know, my co-pilot had been sucked halfway out of the window."
WATCH: SOUTHWEST PLANE LOSES PRESSURE MIDFLIGHT: IT WAS A 'SCARY SITUATION'
He described a harrowing scene. He said anything that was not screwed down was "floating in the air."
"I couldn't hear the radio," he said. The plane was shaking so hard I could not read the gauges."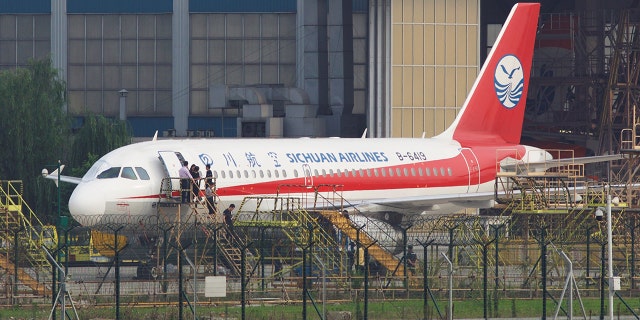 The co-pilot was wearing a seatbelt and was pulled back in, suffering only minor injuries, the report said. None of the 119 passengers on the Airbus A319 to Lhasa, the Tibetan capital, were injured.
Airbus has assigned a team to investigate, Chinese authorities said.
The Wall Street Journal reported that the airline, a primarily regional carrier, has a good safety record. China Southern Airlines further stated that a "mechanical failure" was to blame for the incident, though they did not elaborate to WSJ. The aircraft itself is believed to be seven years old.
SEE IT: PLANE CARRYING 222 CRASHES INTO JET ON RUNWAY, SLICES OFF TAIL
Recently, Southwest pilot Tammie Jo Shults was credited with landing a plane after an engine exploded in midair, shattering a window and blowing one passenger partially out of the plane.
The passenger, Jennifer Riordan, was later declared dead at a Pennsylvania hospital.