6 great summer destinations that survived Sandy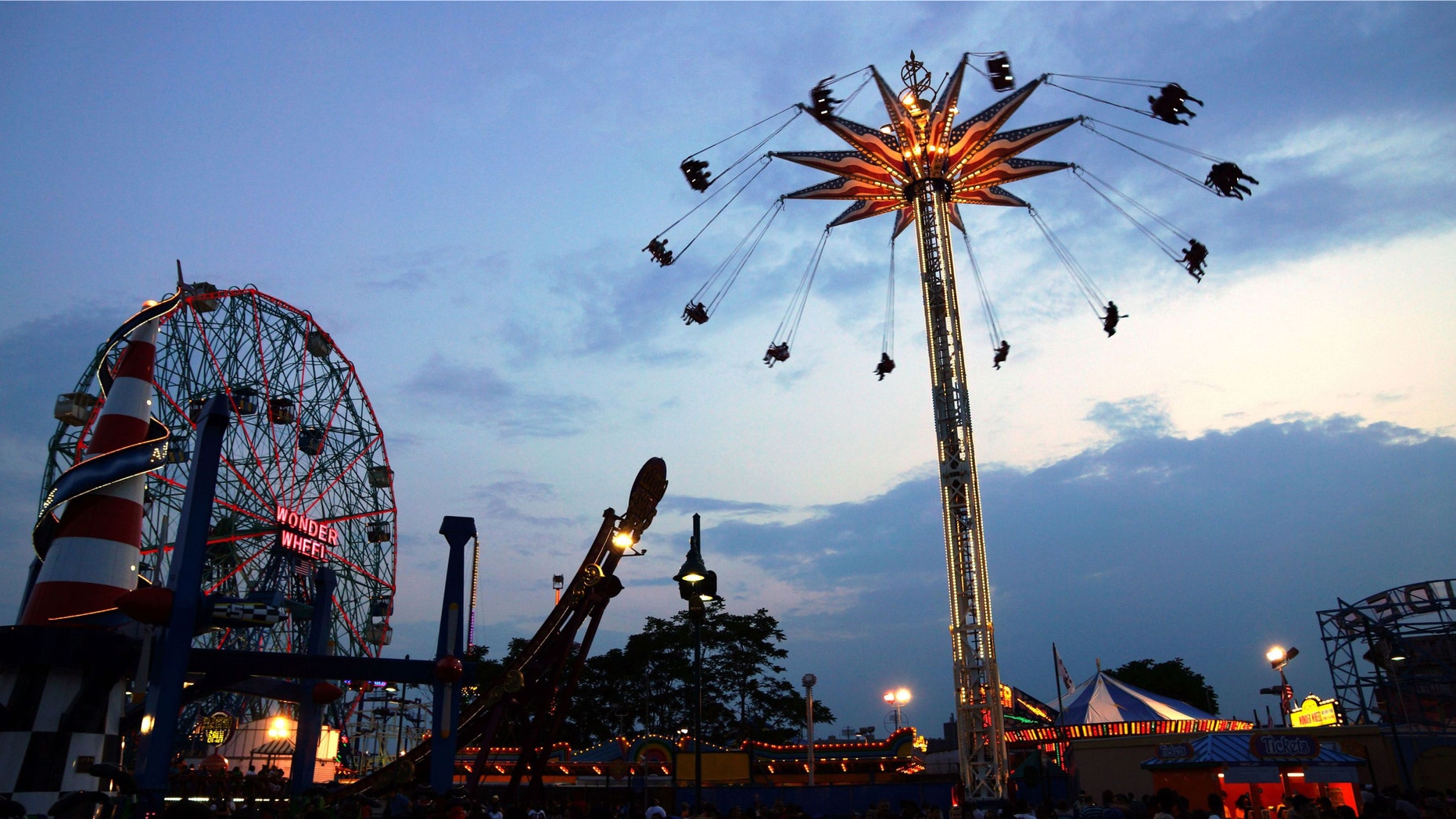 Nearly eight months after Superstorm Sandy, we've got the inside scoop on how six of the Northeast's most popular summertime destinations have bounced back--and why you should visit them this summer.
It's almost impossible to shake the dramatic images of waves crashing over Casino Pier's iconic roller coaster after it was pushed into the Atlantic during Hurricane Sandy. Our hearts broke with the news of entire communities throughout the east coast being ravaged by ferocious floods and in the unfortunate case of Breezy Point, N.Y., unstoppable fires. Despite such suffering and turmoil, people came together to help each other, communities worked together, and eight months later, things are looking a whole lot better. While so much work still needs to be done in many of New York and New Jersey's residential areas, several popular summer destinations have bounced back and are ready for the summer vacation crowds that usually come calling this time of year. From the Hamptons to the Jersey Shore, here are six popular places that survived the storm and why you should pay them a visit this summer.
ATLANTIC CITY
Why you should go: For new restaurants and rides along the iconic Boardwalk
Contrary to popular belief, Atlantic City was not hit hard by Hurricane Sandy last fall and was actually back on its feet within a week of the storm--in fact the area still continues to bounce back post-Sandy with new openings and events along its iconic stretch of New Jersey coastline. Among other events like the Miss America Pageant's return to Atlantic City's Boardwalk Hall this Labor Day weekend, the Atlantic City Airshow on June 26th, and the World Championship of Sand Sculpting now thru June 30th, the Tropicana Casino and Resort will be opening six new restaurants and AC's iconic Steel Pier will be debuting eight new rides this summer. Ultra-chic hotel Revel also opened its new HQ Beach Club this Memorial Day weekend, a nightclub modeled after the posh deccor of Mykonos that features pools, bungalows, bars, DJs, and a new dance floor. Don't miss Boardwalk Beat, a new free 3-D light show featuring catchy music and summer fun-filled images against the facaade of Boardwalk Hall every half hour between 8 p.m. and 11 p.m nightly. Families can also take in free movies under the stars at Brighton Park and Gardner's Basin from mid-July to mid-August.
CONEY ISLAND
Why you should go: For classic summer fun and new thrill rides at Luna Park
Despite the hurricane, Coney Island's signature amusement park, Luna Park, was able to open its summer 2013 season right on schedule, thanks in part to hundreds of volunteers from all five boroughs who came together to help rebuild the area's playgrounds, streets, churches, and iconic boardwalk. Luna Park recently unveiled Water Mania, a new ride similar to Disney's Tea Cup attraction that lets visitors spray water cannons at other riders as they spin around. Luna Park will open two new rides this summer, and will introduce the Thunderbolt, a 125-foot tall, 2,000-foot long roller coaster that will reach speeds of up to 65 miles per hour, in 2014. Starting June 21st, Coney Island will feature a free fireworks display each Friday night through August and a free summer movie program every Monday night from July 1st through August 19th. Pay a visit to Coney Island's timeless attractions this summer, brave the almighty Cyclone, and take a ride on the historic B&B Carousel in the newly christened Steeplechase Plaza. If all else fails, you can always stop for a bite at Nathan's Famous, home of the original Coney Island Hot Dog.
LOWER MANHATTAN
Why you should go: For free summer music festivals and family-friendly fun on Governors Island
While images of the New York City subway system overflowing with floodwaters might still come to mind, it's important to remember that things are for the most part back to normal in Lower Manhattan these days. The River to River Festival is back again this year, offering more than 150 free events--including musical, theatrical, and dance performances among other family-friendly artistic demonstrations--at 28 sites throughout Lower Manhattan now through July 14th. For a great day of family-friendly fun and awe-inspiring views of Lower Manhattan, catch a free ferry ride to Governors Island, open to the public every Saturday, Sunday, and holiday Monday (for Memorial Day and Labor Day weekends). Treat the family to a scenic picnic, take a stroll around the grounds, or rent a bike from Bike and Roll's Governors Island Kiosk for a unique two-wheeled tour of the Island. Just don't forget to bring your camera. Ferries leave from the Battery Maritime Building on the corner of South and Whitehall Streets in Manhattan at 10 a.m., 11 a.m., then every half hour; from Brooklyn Bridge Park's Pier 6 at Atlantic Avenue every 20 minutes starting at 11 a.m.; the East River Ferry also offers a ride to Governors Island for $4 per person.
STATEN ISLAND
Why you should go: For fee outdoor festivals and fascinating historical sites
Here's a novel idea: take a free ride on the Staten Island Ferry from Manhattan and actually stick around to explore the fifth borough before heading back to the City. There's a lot going on in Staten Island this summer-check out free live entertainment at the Starlight Concert series Thursday nights from July 18th through August 22nd from 7:30 p.m. to 10 p.m., Beatles Blast on August 2nd, and the End of Summer Doo-Wop concert with fireworks on Friday, August 20th. (Click here for a full schedule of Staten Island's summer festivals). History buffs shouldn't miss the chance to explore Fort Wadsworth, one of the oldest military sites in the country dating back to the War of 1812, Historic Richmond Town, an 11-acre living history museum on New York City's oldest farm, and Sandy Ground, a community settled in the 1800s by freed slaves from New York, Delaware, and Maryland that later became an important stop on the Underground Railroad. Visit the Jacques Marchais Museum of Tibetan Art, the Garibaldi-Meucci Museum, and the Snug Harbor Cultural Center and Botanical Garden for a taste of culture on one of New York City's most culturally diverse boroughs.
MONTAUK AND THE HAMPTONS
Why you should go: For celebrity charity softball games and better beaches
While Long Island didn't receive as much television coverage during Sandy as much as other places, Montauk, the Hamptons, and most of Long Island's beaches endured large amounts of flooding and beach erosion as a result of the storm. Trees fell, water rose, and power outages were rampant. Luckily, the beaches are in much better shape--according to an article by Curbed Hamptons, $700 million was recently approved by Congress to go towards rebuilding Long Island's South Shore, namely Montauk, Hampton Bays, East Quogue, and West Hampton Dunes Village. East Hampton Town is bringing in roughly 10,000 yards of sand to support Ditch Plains in the meantime, and Fourth of July fireworks are already being planned at Montauk's Umbrella Beach. Don't miss the 65th annual Artists and Writers Celebrity Softball Game on August 17th in East Hampton, a charity event attended by Chevy Chase, Matthew Broderick, Alan Alda, Alec Baldwin, Bill Clinton, Paul Simon, Regis Philbin, and Jackson Pollock in past years--you can catch a glimpse of celebrity batting practice at noon with the game starting at 2 p.m. The best part: the Long Island Railroad now offers brand new non-stop service from Manhattan to the Hamptons on The Cannonball, making the ride from Penn Station to Westhampton in just 94 minutes.
THE JERSEY SHORE
Why you should go: For family-friendly fun and proof that New Jersey's beaches are 'Stronger than the Storm'
If New Jersey's Stronger than the Storm campaign is any indication, the Jersey Shore is bouncing back from Sandy with courage, style, and grace. As of Memorial Day, the beaches are open from Long Beach Island all the way down to Cape May and area hotels, restaurants, and shops are eagerly awaiting your visit this summer. According to an article by USA Today, much of the iconic boardwalk in Seaside Heights has been rebuilt and reopened to the public as of Memorial Day, and regularly scheduled summer activities like free films on the beach, outdoor concerts, and fireworks displays are set to return this year. The Surflight Theatre on Long Beach Island celebrates its 64th season this year with Broadway at the Beach despite losing $750,000 worth of costumes in the 40 inches of water that flooded the building. Families will want to visit Morey's Piers and Beachfront Waterparks in Wildwood, NJ, for some bonding time between the adrenaline pumping thrill rides, kid-friendly attractions, two waterparks, and beach clubs for the big kids.