While many people love the idea of camping—sitting around a campfire with a group of their friends roasting marshmallows before being lulled to sleep by the sound of crickets—once you're out in the wilderness, the experience often isn't so glamorous.
Whether you're dealing with biting insects, cold temperatures, rain, pooping in the woods, or how to start that idyllic fire in the first place, there are a lot of factors that can make camping a challenging experience.
If you're looking for the outdoor experience without the hassle, glamping—"glamour camping"—is your answer. Around the world, there are places that will not just pitch your tent, but put a bed in it with high-thread count Egyptian cotton sheets, serve you three-course meals under the stars and make sure your ensuite bathroom is nice and toasty before you set foot inside.
Whether you're watching the sun set over the Australian Outback through floor-to-ceiling windows or spying zebras, giraffes and lions drinking at a watering hole from your private deck, these glamping destinations will impress even the most reluctant camper.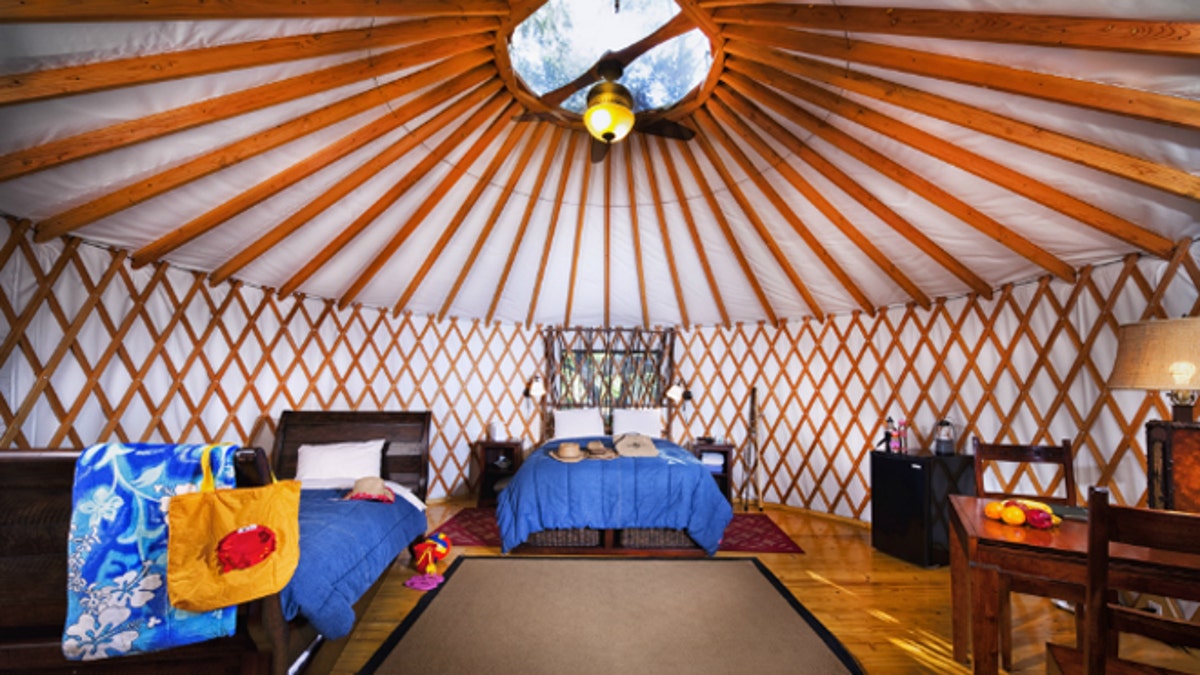 While many of our favorite spots feature luxury tents, it's good to note that this term can be applied to other structures, such as yurts, teepees, gypsy wagons or tree houses—any semi-permanent housing with more amenities than your basic tent.
1. El Capitan Canyon: Santa Barbara, California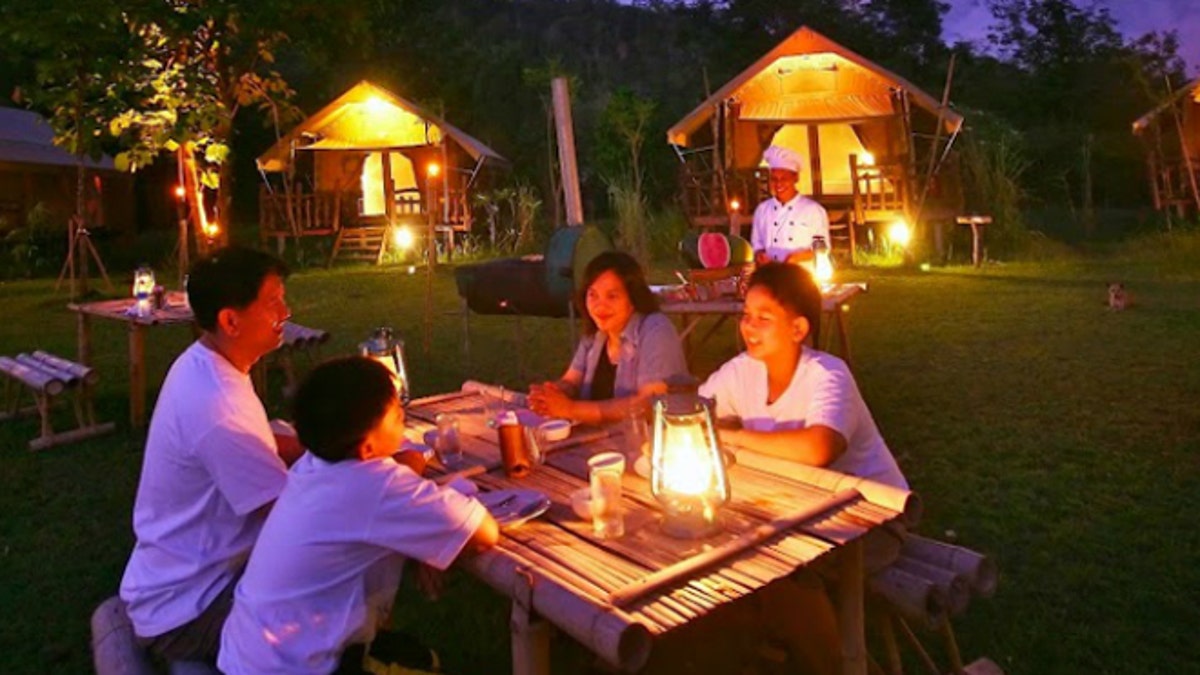 At El Capitan Canyon, guests can stay in one of 26 cabins or five yurts nestled in historic oak and sycamore groves along El Capitan Creek. Each has its own outdoor picnic table, grill and fire pit. A private bathroom and shower, as well as the heated swimming pool, are located nearby. Inside the yurt is a queen bed and one twin day bed with a twin trundle. Tents feature either a queen bed or two double beds.
2. Hintock River Camp: Kanchanaburi, Thailand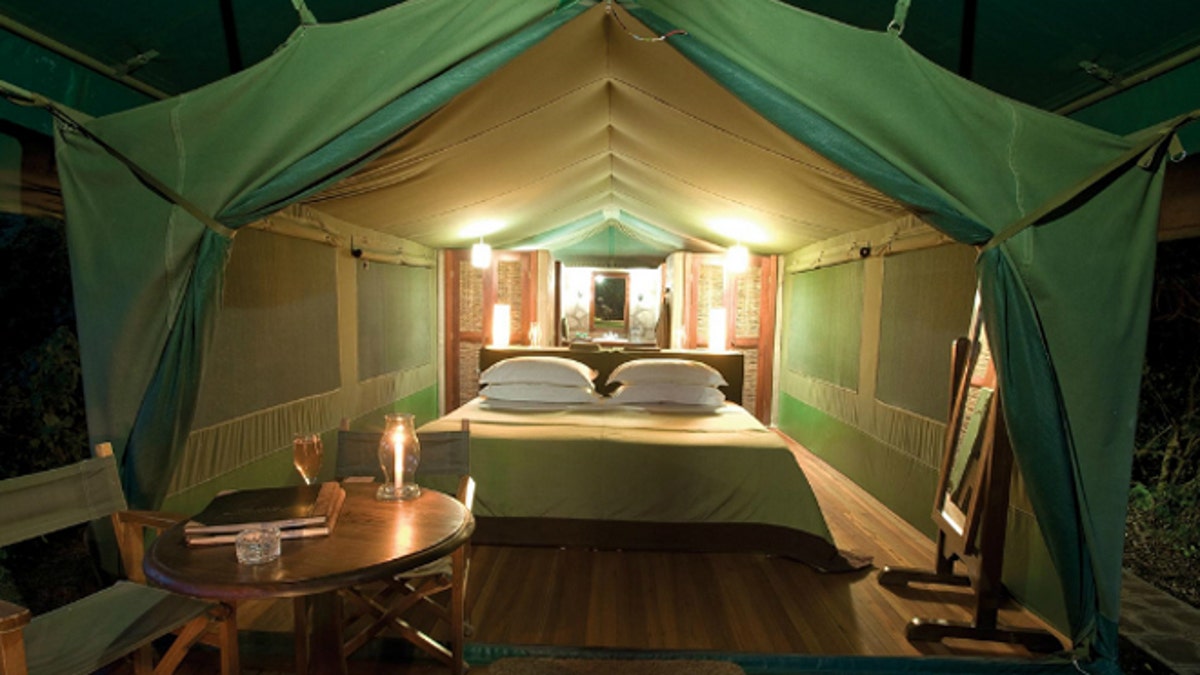 Available in single or double occupancy, each tent has an ensuite bathroom, adjustable air-conditioning, a refrigerator, a private veranda and rustic wooden furniture. While there, take a dip in the gorgeous natural spring pool, hike or mountain bike Hellfire Pass and canoe the River Kwai Noi.
3. Kichwa Tembo Tented Safari Camp: Kenya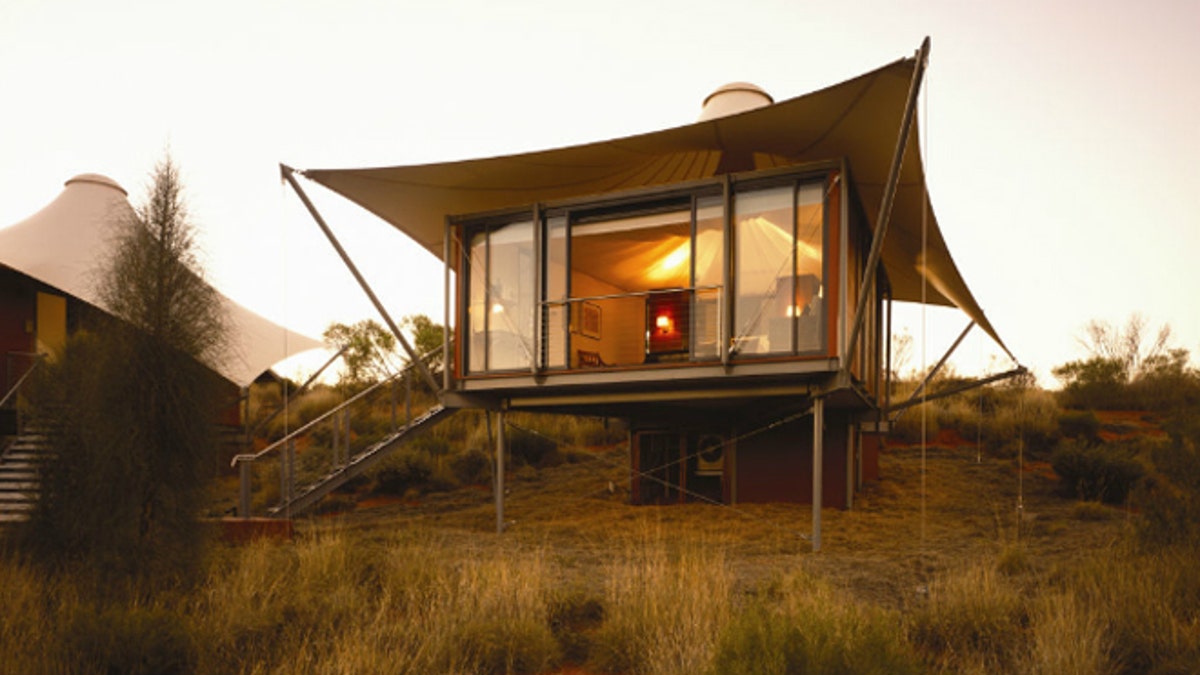 Each morning, staff at Kichwa Tembo Tented Safari Camp will bring fresh tea, coffee and biscuits to your door. A stay at the camp includes three meals and two safari activities daily, when you'll have the chance to see Africa's Big Five: lions, African elephants, Cape buffalo, leopards and rhinoceros. Depending on the season, you could see the annual Great Migration.
4. Longitude 131°: Australia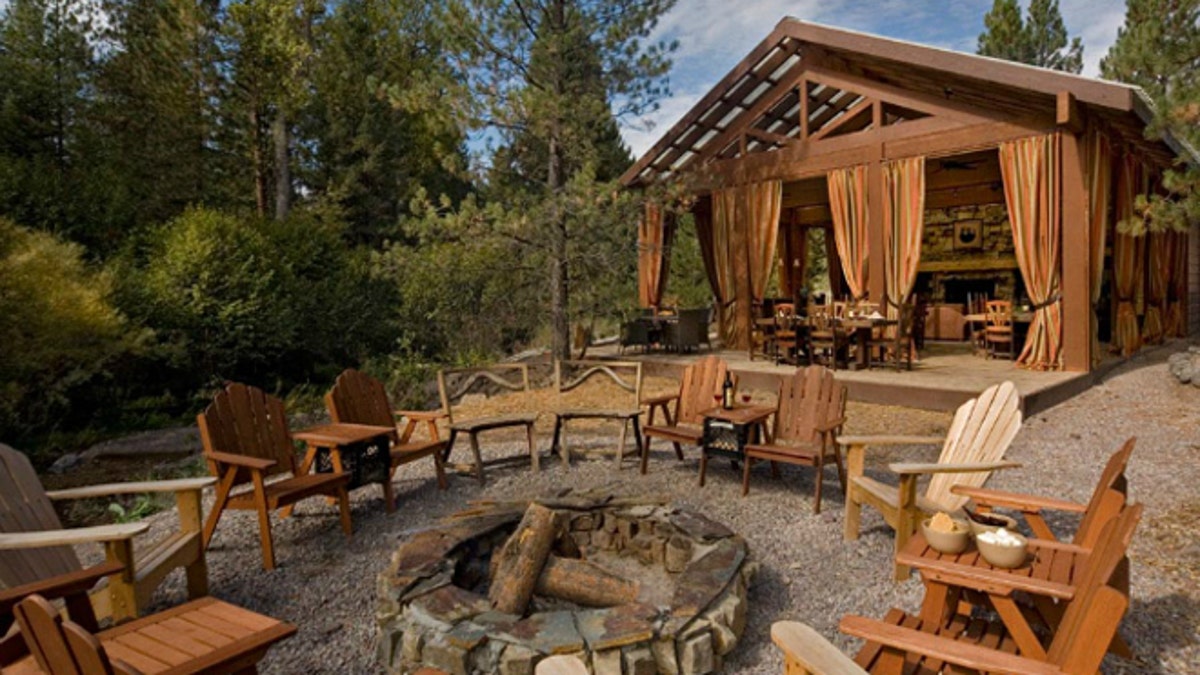 Watch the sunrise over Ayers Rock in one of Longitude 131°'s 15 air-conditioned tents located at the gateway of Uluru-Kata Tjuta National Park. With just the flick of a switch near your bed, you can soak in the sights of the Australian Outback. During the day, you can relax, enjoy a spa service, or take a tour—just make sure you return in time for your three-course dinner served under the stars.
5. Paws Up Resort: Greenough, Montana
Paws Up's Moonlight Camp sits at the foot of Lewis & Clark's famous Lookout Rock and just next to the Blackfoot River. This family-friendly vacation spot has six two-bedroom glamping tents and guests can rent mountain bikes, play tetherball or use the local soccer fields.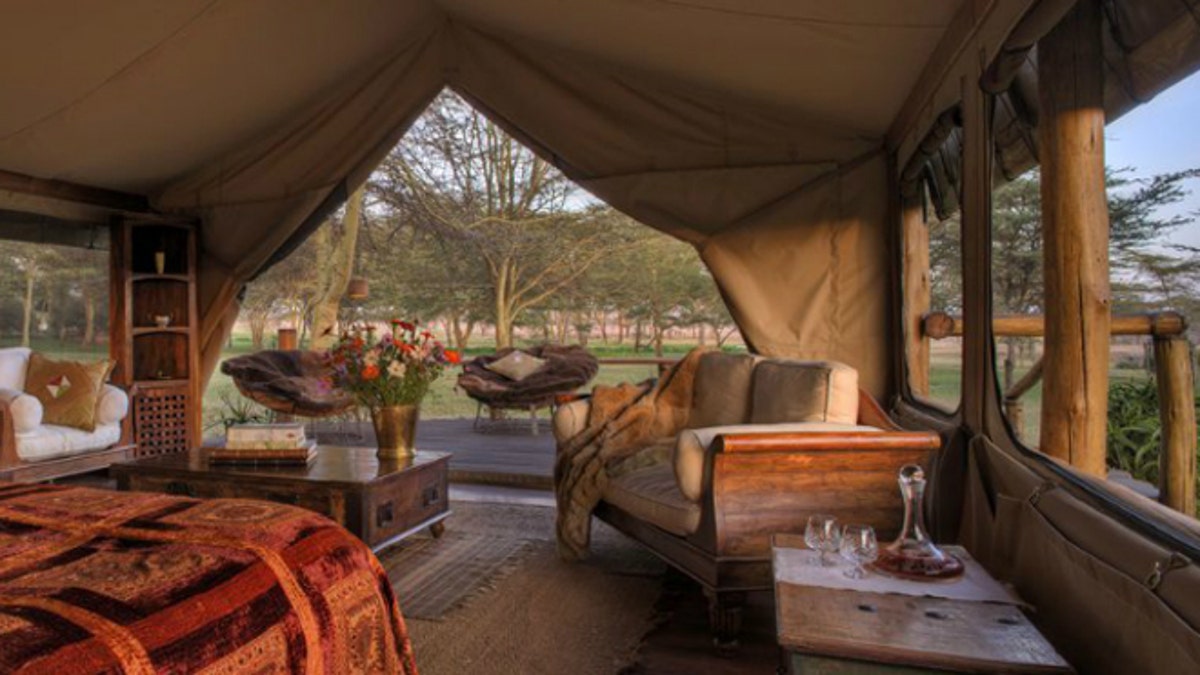 If you're looking for something more luxurious, you can make a reservation at Pinnacle Camp. Tents in this area sit on a bluff overlooking the confluence of Blackfoot River and Elk Creek with incredible views of the 37,000-acre property. Amenities include ensuite bathroms with a jetted tub and shower, a plush dining pavilion and other resort amenities.
6. Sirikoi Lodge: Lewa Downs Conservancy, Nanyuki, Kenya
The private verandas on Sirikoi's four tents overlook a watering hole where you can spot elephants, giraffes and other wildlife. Inside, there is a fireplace, two double beds or two single beds and an ensuite bathroom with a Victorian bath (with views) and a shower.
See all 12 luxury camping destinations at The Active Times
More from The Active Times
America's 12 Best National Park Campgrounds
The Best Adventure Vehicles for 2013
12 Fitness-Friendly Hotel Chains