Windows 8 update coming this summer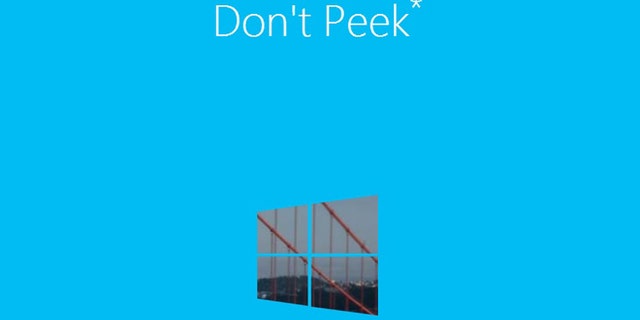 A new tablet computer and Windows 8.1: The marriage of the summer?
Like a blushing fiancé eager to step up to the altar, Microsoft picked a date and sent out invitations Tuesday for the Build 2013 conference, where the software giant is likely to announce early availability of an update to the Windows 8 operating system.
The company first unveiled the tablet-centric Windows 8 OS at a Build conference on Sept. 11, 2011. At the upcoming event, scheduled for June 26-28 at the Moscone Center in San Francisco, the company will discuss the future of the software, said one Microsoft veep.
"At Build, we'll share updates and talk about what's next for Windows," wrote Steve Guggenheimer, Microsoft's corporate vice president and chief evangelist, in a blog post announcing the event. Guggenhiemer did not go into detail about what the next version of the software will do or how it will address criticism that the software is too touch-focused and sometimes counterintuitive.
But In a separate blog post, another Microsoft executive mentioned one word that offers clues and is sure to tantalize technology fans: blue.
"Product leaders across Microsoft are working together on plans to advance our devices and services, a set of plans referred to internally as Blue," wrote Frank X. Shaw, corporate vice president of corporate communications.
"Chances of products being named thusly are slim to none," he added with a wink.
Over the weekend, a leaked version of "Windows Blue" was widely described on tech websites, sporting a number of features that may address that criticism. It includes features like the resizable tiles already present in Windows Phone 8, as well as features that will make it more usable on touch tablets, such as the ability to customize the Start Screen without having to use the Desktop Control Panel.
Mary Jo Foley, who covers Microsoft technology for ZDNet, detailed some additional changes.
"There's also a new snap view which allows two windows to be snapped side-by-side so that each takes up half the size of the display, as well as an option to have four apps displayed simultaneously. (If that four-app view ends up making it into Blue, I'll be very happy, as I really miss real windowing in Windows 8.)"
The company is supposedly aiming to release the software this summer, Foley wrote.
We'll see if the engagement holds. In the meantime, don't buy that wedding gift just yet.