Facebook child sex abuse video spurs nationwide alert for 'John Doe 8'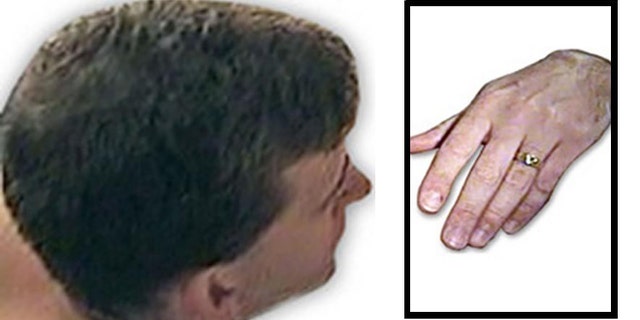 Police and FBI agents across the country are receiving reports of a disturbing video depicting child pornography on Facebook that has spread on the social network like a poisonous weed.
Reports began last week of a video showing a white male with brown hair and a dark circular mark on his right forearm sexually abusing a young girl -- a video that was reportedly shared tens of thousands of times and received 4,000 "likes" on Facebook.
The pornographic video itself is old and was first spotted online in May 2005, an FBI spokeswoman confirmed to FoxNews.com. Authorities are still searching for the perpetrator, known only as "John Doe 8."
'Don't comment on it. That's like adding gasoline to the fire.'
Fred Wolens, a Facebook spokesman, told FoxNews.com the company has removed all known instances of the video from the site. Yet disgust and outrage have spread from Las Vegas to Dallas to Connecticut as users post notes to each other's walls, comments expressing revulsion and outright anger.
That visceral need to respond is unfortunately part of the problem, helping to spread the video, said Sgt. Byron Fassett of the Dallas police child exploitation unit.
"Don't comment on it," Fassett told the Dallas Morning News. "That's like adding gasoline to the fire."
With the viral power of Facebook and social media, the video made its way across walls and the Internet like a creeping weed, often shared unwittingly by users. Gary Mala, superintendent of schools in Avon, Conn., sent a letter on Monday to parents and staff warning about the video. He called it a "virus."
"The video is quite graphic and it will be very disturbing. If your child has a Facebook account, please tell your son or daughter to refrain from clicking and opening any shared videos. Students should delete any shared videos upon their receipt to avoid viewing the disturbing images and downloading the virus," he wrote in a letter dated March 25.
Mala was not immediately available to comment.
The latest reports of the nearly 8-year-old video began in Las Vegas before spreading to Dallas, the paper reported. Police in Naugatuck, Conn., are also warning about the video, according to local reports, and a number of other police departments in Connecticut have reported receiving similar complaints.
Facebook's Wolens stressed the company's no-tolerance approach to such material.
"This material has absolutely no place on Facebook. We have zero tolerance for child pornography being uploaded onto Facebook and we are extremely aggressive in preventing and removing child exploitive content," he told FoxNews.com.
Outrage about the disturbing video has crossed country boundaries as well, said Michelle Collins with the National Center for Missing and Exploited Children.
"This is a global issue," Collins said on Friday. "We're getting inquiries from this all over the world." The volume of reports had slowed down by Tuesday, she told FoxNews.com, but continued to come in -- too often fueled by social media.
"A lot of people were sharing the file under the misguided hope of trying to identify the child or offender. And unfortunately, that's not the best way to go about it," she said. A better approach is to contact the site hosting the file, or visit the FBI's Endangered Child Alert Program (ECAP), which shows pictures of unknown perpetrators from videos.
Anyone with information about the video can definitely help, said Katherine Chaumont with the FBI's Dallas Field Office.
"The FBI is requesting that in this matter (like the other John Does on the ECAP portion of the FBI Web site) that if the public has any information regarding the identity of the toddler girl depicted in the video, the identity of the individual known as John Doe 8, or the location/jurisdiction of where the two might be located to contact their local FBI office," she told FoxNews.com.