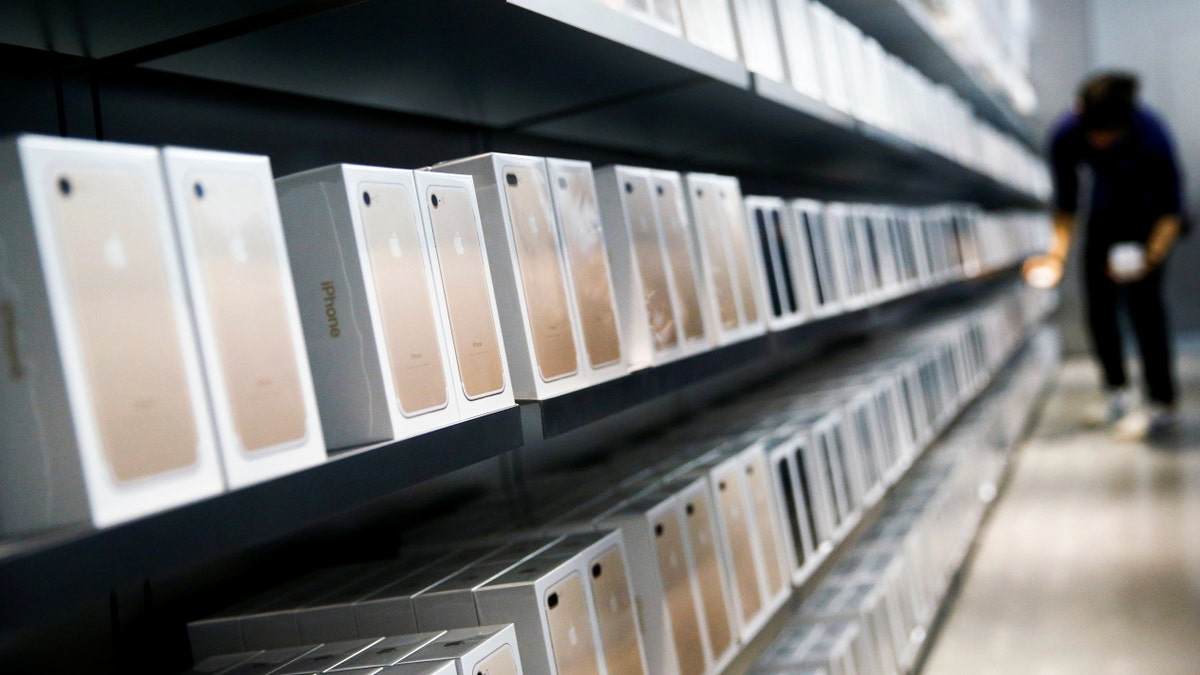 2017 marks the 10th anniversary of iPhone, which means anticipation is ramping up faster than usual for the next Apple phone. FoxNews.com asked analysts what they think Apple needs to do to stay on top.
First, the latest rumors. A report this week from Taipei-based DigiTimes, which sources information from iPhone component suppliers, suggests that the 2017 iPhone will use a glass-encased design. That supports prior reports that claim at least one iPhone model will have a "redesigned all-glass body with a steel frame housing an edge-to-edge, curved OLED display," as pointed out by Apple enthusiast site MacRumors, referring to the organic light-emitting diode displays that Samsung uses on its Galaxy S7 and S7 Edge.
As the rumor and hype cycle intensifies, Apple will have to meet rising expectations, according to Jitesh Ubrani, an analyst at market researcher IDC.
APPLE'S IPHONE CELEBRATES ITS 10TH ANNIVERSARY
"I think a redesign of the iPhone is certainly warranted if Apple wants to maintain their image as a design leader," Ubrani told FoxNews.com in an email.
"In recent years, from a design perspective, Apple's most significant changes were introducing larger screen sizes and a gold/rose gold iPhone," Ubrani said. "Meanwhile, their competition has clearly surpassed them by employing different materials, curved screens, OLED displays and more."
Roger Kay, president of Endpoint Technologies Associates, agrees. "There was a fair amount of public grousing when the iPhone 7 failed to introduce any exciting new features," he said in an email to FoxNews.com. "A really beautiful new finish would be good. Voice control at the level of [Amazon's] Alexa would be nice. The best and broadest video service in the world could help."
10 YEARS OF THE APPLE IPHONE: IN PICTURES
But even if Apple executes, the world has changed a lot since the iPhone was introduced in 2007. "There's a reality that the rest of the world has caught up, and new, fantastic features are hard to come by. In 2007, Apple had as much as a three-year lead on everyone else. No longer," Kay added.
And about that 10th Anniversary iPhone that's rumored this year. It's not the name that counts but the industrial design, says Daniel Matte, an analyst at market research firm Canalys.
"I'm not sure that it really matters if this year's iPhone is the '10th anniversary model,'" though a redesign is "definitely needed," Matte said in an email.
HOW APPLE RECOVERED AN ORIGINAL IPHONE PROTOTYPE IN TOTAL SECRECY
"I think Apple's [industrial design] constraints have boiled down to how much OLED production it can secure that meets its quality standards," he added.
And let's not forget AR or augmented reality, which CEO Tim Cook favors over virtual reality.
"Outside of that, they also need to reveal, or at least lay the groundwork for their mobile AR framework," said IDC's Ubrani. "Apple has been on an acquiring spree in the recent past and there is lot of interest from the developer community and to some extent the larger commercial audience, to see those acquisitions come to fruition. The AR market is still in its infancy but it's on track to be the next wave of computing and paramount in securing Apple's future."
HUH? IPHONE 8 MIGHT HAVE HOLES IN IT
To wit, another report surfaced this week that said Apple is working on augmented reality glasses that could debut in 2018.