Wal-Mart to Offer Vudu Video Streaming Service on iPad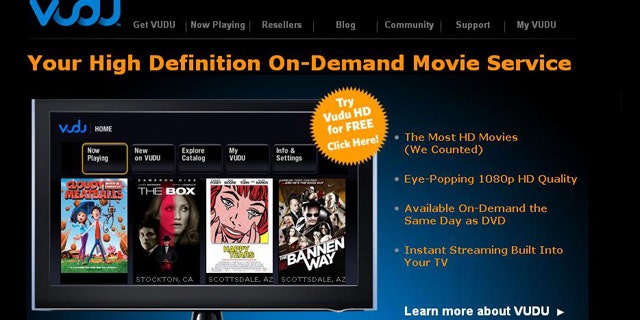 NEW YORK – Wal-Mart's Vudu video streaming service is coming to the iPad, but not as an app.
Wal-Mart Stores Inc. is streaming video to the browser, joining other companies in avoiding the fees that Apple applies to any content sold through apps.
"At Walmart, one of our key priorities is to provide one continuous experience for our customers to interact with our brand," VUDU general manager Edward Lichty said in a statement. "VUDU's launch on the iPad plays into that vision as we're committed to offering the VUDU experience on as many devices as possible."
The world's largest retailer by revenue said the subscription-free, video-on-demand service would offer iPad users access to 20,000 movies, including Hollywood classics, independent films and blockbusters and also TV episodes that could then be rented or purchased.
Starting Wednesday, iPad users will be able to rent, buy and watch movies on Vudu.com. The service already works on PC browsers, but the Flash technology used is not compatible with the iPad.
Instead, Vudu is using "Live Streaming" tools from Apple to reach the tablet.
Apple Inc. takes a 30 percent cut of content such as movies sold through apps, a charge that some media companies find hard to accept.
VUDU was currently available on more than 300 devices, which the Bentonville, Ark.-based retailer said was more than any other pay-per-view service to date.
Newscore and the Associated Press contributed to this story.