Violence Greets Release of New 'Call of Duty' Video Game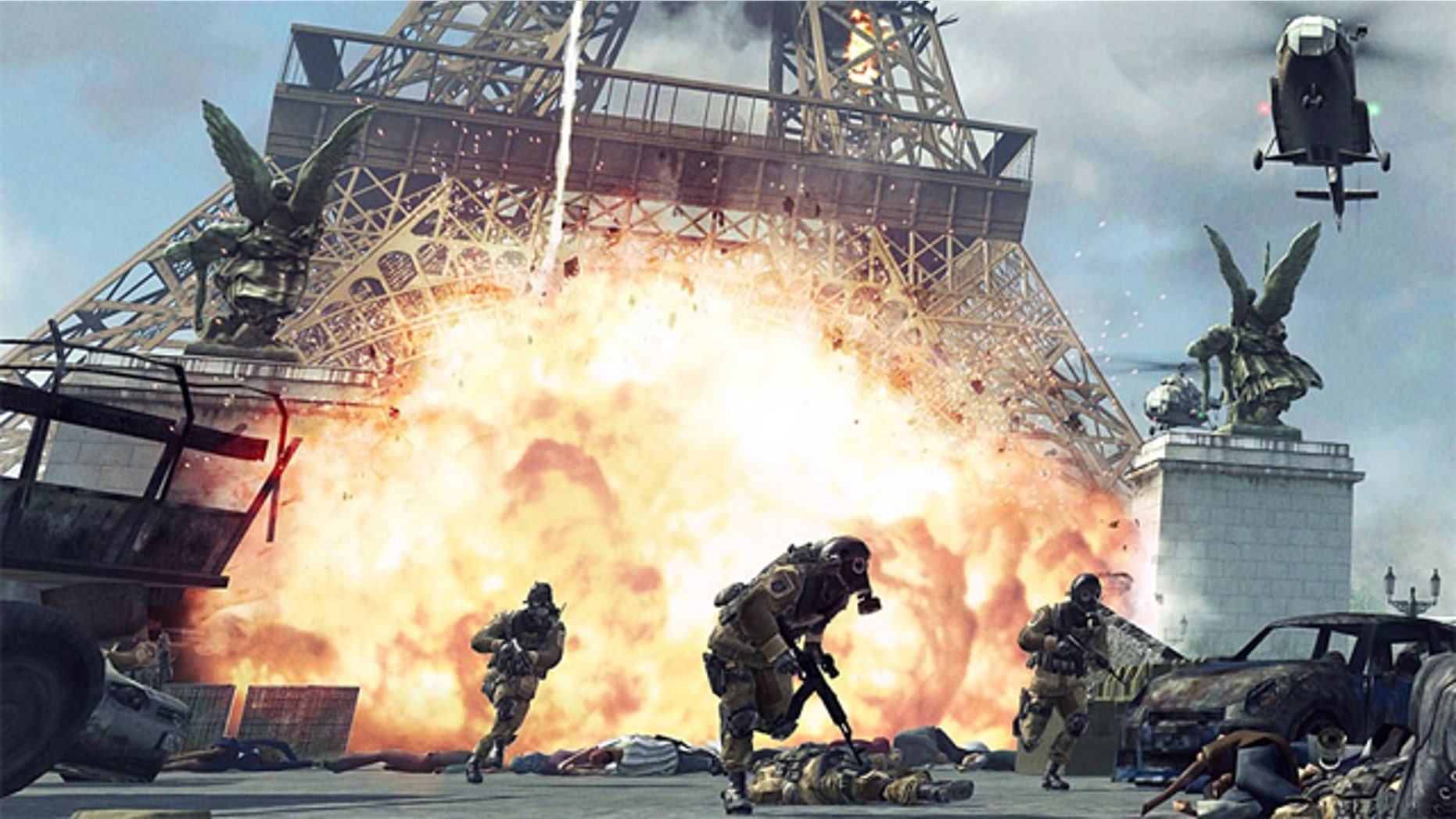 The eagerly awaited release of Call of Duty: Modern Warfare 3 -- already billed by many as the video game of the year and clearly the most anticipated game of the season -- was greeted both with cheers and with violence across the country.
Police in Aurora, Colo., said a man threatened to shoot Best Buy employees and even blow up the store when a copy of the game he had pre-ordered wasn't available.
Aurora police spokesman Detective Bob Friel says Lomorin Sar was stopped early Tuesday after he left the store and was issued a summons for misdemeanor disorderly conduct. Friel says Sar, 31, was at the store around midnight for a promotion surrounding the release of the PlayStation 3 game.
"[He] threatened to carry out his own version of 'Modern Warfare' at the electronics store.  Fortunately, this situation did not end in violence," Friel told the Aurora Sentinel.
In Branford, Conn., malls reported broken glass, strewn garbage, and even vomit in the parking lot of a local mall where avid gamers waited for a fix of the new game.
"When I got here this morning, I thought I'm going to have a heart attack," Dina Dunn, manager of a local GNC, told The Connecticut Post. "It was like, I was shocked. Tons of garbage all the way through the plaza."
And in Kansas City, Mo., one man wanted a copy of the game badly enough that he was prepared to steal it at gunpoint. Police arrested the teenager Tuesday on charges that he followed a man from a local GameStop, pulled a gun on him and tried to steal his copy of the game.
The would-be robber fled -- but allegedly returned the game, straight into the hands of waiting authorities.
Violence aside, the latest installment in the "Call of Duty" franchise promises to be a whopping success, according to the first reviews.
Developers Infinity Ward and Sledgehammer Games have refined and polished the "Modern Warfare" experience to produce the best of the series with the third installment, wrote game reviewers at the IGN website.
No other first-person shooter has the same flair for visual spectacle in its single-player campaign, and few can match its utterly addictive multiplayer.The game bursts with effects and visual madness, the reviewers said: Entire battles are waged before you; buildings burn and crumble while a steady flow of explosions batter your senses.
Rarely does virtual violence led to such real world violence, however.
Newswires contributed to this report.