New nVidia 'Kal-El' Chip Promises Superfast Future for Tablets, Smartphones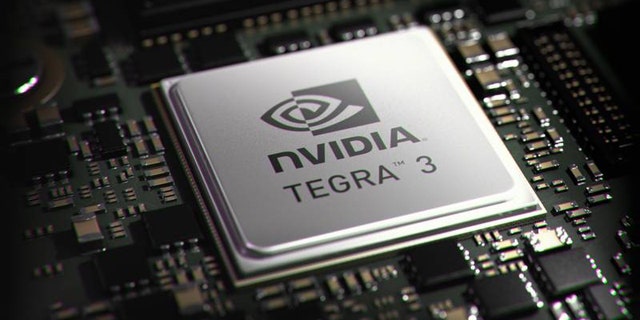 It's a superchip for superphones.
Chipmaker nVidia, rushing to stake out more territory in tablets and smartphones, said its new Tegra 3 processor delivers up to three times the graphics performance of its predecessor and uses 61 percent less power.
Previously code-named "Project Kal-El" -- after Superman's boyhood name -- the new quad-core chip is in production and is nVidia's latest bet to expand into the fast-growing mobile market as tablets like Apple's iPad eat into sales of personal computers.
Santa Clara, California-based nVidia, which started out making graphics chips for PCs and still makes most of its revenue that way, expects devices using the new processors to be on sale by the end of the year, Chief Executive Jen-Hsun Huang told analysts on a conference call in September.
Early in 2011, nVidia's Tegra 2 mobile chip, which is based on architecture licensed from Britain's ARM Holdings, was included in several new gadgets from Samsung Electronics, Asustek Computer and LG Electronics, raising nVidia's profile with investors as well as its stock price.
The first tablet to use the Tegra 3 chip will be Asustek's Eee Pad Transformer Prime, nVidia said in a statement.
ARM's power-sipping chip architecture is widely favored for mobile devices that depend on batteries and is also used by Qualcomm and Texas Instruments.
Intel so far has failed to find a foot hold in the mobile market and is hurrying to adapt its chip architecture, originally designed to make powerful PCs, to work efficiently in smartphones and tablets.