Verizon to Carry Apple's iPad Tablet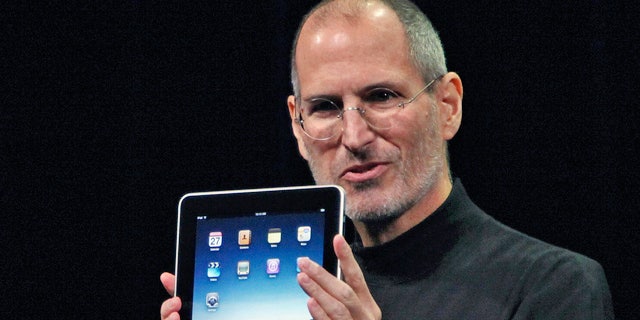 As FoxNews.com predicted back in January, the Apple iPad is finally coming to Verizon. The wireless carrier will start selling the tablet in its retail stores beginning Oct. 28.
The Verizon device is a Wi-Fi-only model of the iPad bundled with a Verizon gadget that connects to the company's cellular network and acts as a mobile hotspot for the tablet. In other words, Verizon has not announced plans to release an iPad with a built-in connection to the company's high-speed wireless network.
Because of the MiFi hotspot gadget, pricing for Verizon's bundles will parallel the iPad Wi-Fi + 3G, which will be offered at AT&T's retail locations for the first time: the 16GB bundle starts at $629.99, the 32GB at $729.99 and the 64GB at $829.99, a $130 premium over the standalone iPad which will also be available in stores of both carriers.
"We're thrilled to be working with Verizon Wireless to get iPad into the hands of even more customers this holiday season," said Tim Cook, Apple's COO. "iPad allows users to connect with their apps and content in a more intimate, intuitive and fun way than ever before, and together with Verizon Wireless we're offering an easy way to stay connected wherever you go."
Verizon says it will also offer data plans for the tablet computer for $20 per month; AT&T has plans that start at $15.
When FoxNews.com first documented discussions to bring the iPad to Verizion, the carrier touted its preparedness for such advanced mobile broadband devices -- and took a swipe at AT&T's well-documented capacity issues since the iPhone had launched.
"Our 3G network covers 287 million Americans," Verizon spokesman Jeff Nelson said at the time. "We didn't build a network and then cross our fingers that devices would work on it. When we built our network we built it with these devices in mind. AT&T didn't, and that's the difference."
The deal could give both Apple and Verizon, the country's largest wireless carrier, a boost going into the holiday shopping season, as AT&T has been the exclusive wireless provider for the iPad since its launch earlier this year.
The news is sure to fuel rumors of an impending iPhone release later this year on Verizon, when AT&T's exclusive hold on mobile Apple devices officially comes to an end. An Apple spokesman refused to comment on the rumors, however.
"Today's announcement is about the availability of iPad at Verizon Stores. We have nothing further to announce," spokeswoman Trudy Muller told FoxNews.com. Verizon would not say whether or not a Wifi + 3G iPad (one that didn't require a separate MiFi device) would be released on their network.
The Associated Press contributed to this report.
FoxNews.com's SciTech section is on Twitter! Follow us @fxnscitech.