Traveling tablets: Three ringers for the road
Travel means packing, and packing means packing light. Or trying to. So you don't want the extra weight of books, CDs, and DVDs to haul around, which makes a tablet the ideal vacation companion.
There are dozens of tablets on the market now, in various sizes and with various capabilities. Some are simple e-book readers, others with a snap-on keyboard can almost replace a laptop computer. Most shoppers are (overly) familiar with Apple's market-leading iPads, but there are alternatives that are as capable if not more capable than Apple's icons. Here are three of the best that I've tested.
1. Sony Xperia Tablet Z, $500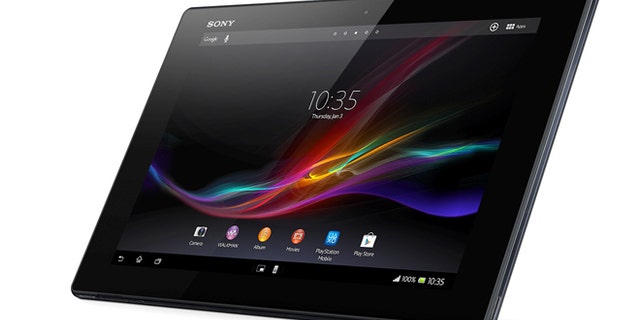 Able to endure sand and surf, Sony's Xperia is the ultimate tablet-versus-wild weatherproof entertainer. With a 10.1-inch screen that has a true HD TV aspect ratio (for high-def movies) and the slimmest profile around, the Sony Xperia may be the best designed tablet on the market.
It's also waterproof (I've put it in a pool and a lake, no problem; salt water is not recommended), which is more than a gimmick. It means you can leave it on the coffee table or kitchen counter without worrying that some fumble-fingers will destroy it with a spilled drink.
The Android tablet has access to all the usual apps, comes with front and back cameras, GPS, 16 GB of memory, and near field communications (NFC) built in. The only downside? The price, but if you're accustomed to flying first class, this tablet's for you.
2. Google Nexus 7, $230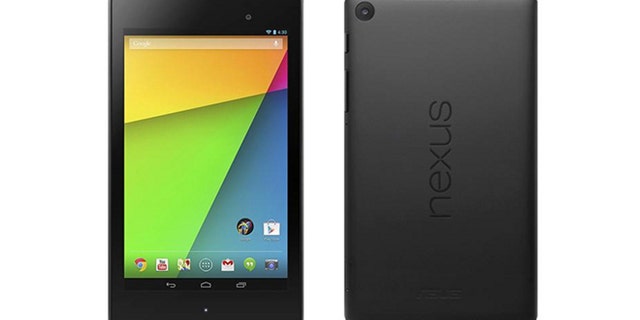 In the 7-inch category, the updated Nexus 7 is the brightest player, literally. Its standout, 1,920-by-1,200-pixel IPS LCD panel is strikingly sharper and crisper than comparable tablets. Made by Asus for Google, the tablet has a full array of features: 16 GB of memory, front and rear facing cameras, GPS, the latest Bluetooth Smart support, and wireless near field communications for the next generation of features (like mobile payments).
It's also one of the lightest of the leading tablets (important if you like reading in bed) and much more comfortable to hold than the iPad Mini (not to mention a heck of a lot cheaper).
While not a game changer, the Nexus 7 is a game player, with a crisp screen and excellent graphics performance in this category. The zippy quad-core processor keeps things snappy and app switching quick. Also helping it along, a battery that handle over 7 hours of video when pushed to the max; normally, it should take you through a day and a half of solid use.
The basic model with Wi-Fi is a bargain at $230, but if you want more memory, the 32GB model is $270 and for a 4G cellular connection, it's $350. One fly in the ointment: Some users have had issues with the multi-touch function of the screen, which Google says it has addressed with a software fix rolling out now.
3. Kindle Fire HD, $200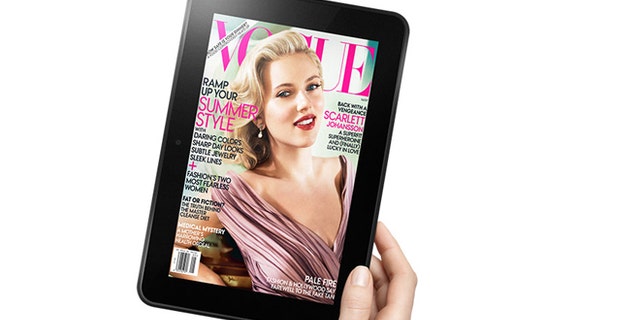 It's no fun traveling with a cranky companion, so the Kindle Fire HD is an easy going vacationer, great for delivering videos, e-books, and sundry entertainment to keep your travels from becoming travails. This 7-inch screen model isn't as slick or as svelte as the Google Nexus 7, but it's ideal for those Amazon Prime members and shoppers who just want to enjoy their purchases without hassle.
The Fire HD's dual-core processor doesn't deliver the alacrity of the Nexus 7, and its screen is not as sharp, but it's comfortable and dead simple to use. It has great sound, 16 GB of memory, and a camera for video calls, but it lacks GPS for navigation and is Wi-Fi only (on the other hand, you don't have to worry about roaming charges).
Also, ads appear on the Kindle's lock screen—you can pay an additional $15 to remove them—but they never bothered me (probably because every Web page one looks at these days has ads). As a contender against Apple's walled garden approach, Amazon is the only one providing everything in a simple-to-use ecosystem—for a lot (a lot!) less money.
Follow John R. Quain on Twitter @jqontech or find more tech coverage at J-Q.com.