The one money-saving secret carriers don't want you to know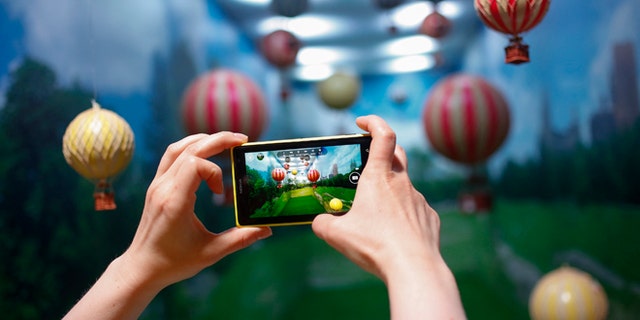 Did you know that last year cellphone users sent an average of 17.6 billion text messages every day? Yes, I did say billion. Given how technology is growing, this year they should send even more. Or will they?
Traditional text messaging is actually losing steam, and it isn't hard to see why. With many cellular plans, you only get a limited number of texts per month. If you have teenagers in the house, that might last days.
You can get unlimited texts with some plans, but you're tacking $10 to $20 extra a month on to your cellular bill. Considering that supporting text messaging costs carriers next to nothing, that's just money in their pocket. Wouldn't it be nice to put that money back in yours?
Well, you can. There's an alternative that won't cost you a dime. People are already sending 19 billion messages a day using it. That's got carriers plenty worried.
So, what's the big secret that has the major wireless carriers scared stiff?
The answer is chat apps. Apple's iMessage, WhatsApp, and TextPlus are just a few of the services behind the decline of regular texts.
These apps let you send free, unlimited messages to your friends and family. Free video chat apps like Skype, FaceTime and Viber are helping people connect for free, too.
RELATED: Learn how to find free Wi-Fi wherever you go
Chat apps send messages using your cellular data plan. Since the messages are very small, you can send thousands before noticing a bump in your data usage. Even a basic data plan should handle more texts than you could hope to send in a month.
Just be careful when sending picture messages. Those will be larger and can use up your data plan much faster.
Or you can send messages over Wi-Fi and it won't affect your data plan at all! In fact, I recommend using Wi-Fi instead of your data plan whenever possible. That makes it less likely you'll go over your data limit and get slapped with overage fees.
Of course, I still recommend you track your mobile gadget's data use. You never know when an app could start chugging data without warning.
Some newer smartphones and tablets have built-in data usage monitors under the Settings. On other gadgets, you can grab an app like Data Usage to keep track.
If you have a small data plan, an app like Onavo Extend can do wonders. It compresses your data traffic so you get up to 5 times more data.
Of course, since chat apps work over Wi-Fi, you don't even need a cellular plan to use them. You can install them on an old smartphone, any tablet or even some MP3 players. I've seen some people go this route to completely kick their cellular contract to the curb.
RELATED: Find out how to stay safe when using public Wi-Fi
The only hang-up with some of these apps is that you can't send a text to just anyone. Some apps, like iMessage, are limited to a certain type of gadget - iOS, in this case. Others only let you send messages to other people who use that app.
Some apps do send regular texts, though. You can either use your current phone number or the app can give you a new one specifically for texts. When you pass out a special texting number, make sure people know it's only for texts. Otherwise you may get charged if they try to call it.
Voice calls with these apps usually cost anywhere from 2 to 10 cents a minute. That can be cheaper than some of the major carriers, but if you already have a voice plan you don't want to pay extra.
So, how do you choose which chat app to use? It all depends on which services your friends and family like. Since most of these apps are free, don't be afraid to test out or use several different apps.
Copyright 2013, WestStar Multimedia Entertainment. All rights reserved.
Kim Komando hosts the nation's largest talk radio show about consumer electronics, computers and the Internet. To get the podcast, watch the show or find the station nearest you, visit: http://www.komando.com/listen. To subscribe to Kim's free email newsletters, sign-up at: http://www.komando.com/newsletters.