The Big Ticket: iVictrola iPad Edition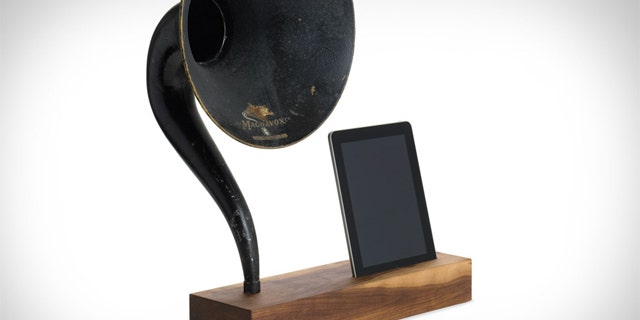 How cutting edge can you get? If you've got the bucks, there's a world of awe-inspiring gadgets and goodies out there for you. From hundred thousand dollar watches to speakers that sound so good they'll make an audiophile weak in the knees, The Big Ticket is your weekly peek into the best goods gobs of money can buy. And for more stuff you never knew you wanted, check out Uncrate.
iVictrola
We've seen our fair share of non-electronic sound amplifiers, but never one this... grand. The iVictrola ($985) merges an antique Magnavox phonograph horn with two pieces of American walnut along with your iPad to create what's basically a giant megaphone for its normally not-that-loud speaker, filling your space with sound without using a drop of electricity.
Simple and elegant, the amplifier is concepted by New York City designer Matt Richmond Available this November in limited numbers from Design Within Reach.