Terrifying drone video shows great white shark stalking surfers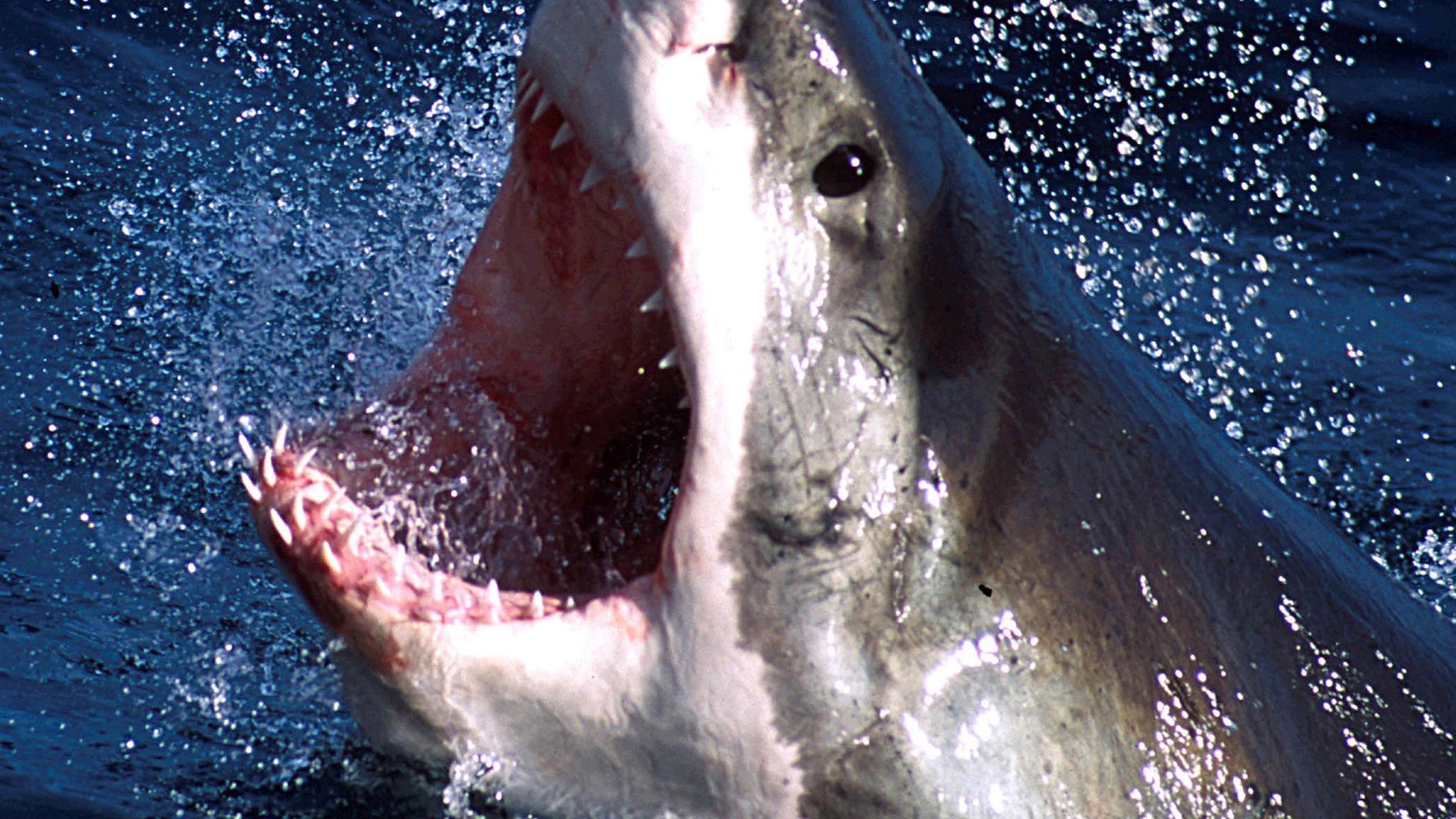 Incredible drone footage shows a great white shark stalking surfers in Australia.
The video shows the shark chasing a surfer off the coastal town of Ballina, New South Wales. Apparently unaware of the predator, the surfer catches a wave and speeds away from the shark. Abandoning its initial pursuit, the shark shifts its attention to another surfer.
INCREDIBLE DRONE FOOTAGE SHOWS KILLER WHALES EATING A LIVING SHARK
The second surfer, who is dangling their legs in the water, also appears unaware of the great white's hulking presence. The shark initially moves toward the second surfer, before suddenly swimming away.
The footage was reportedly captured by a New South Wales Department of Primary Industry drone hovering over Ballina's Lighthouse Beach.
The Daily Telegraph reports that the state government has been using drones to spot sharks off a number of beaches in northern New South Wales, where there have been 11 shark attacks and one fatality since 2015.
However, there have been no reported attacks on the north coast of New South Wales since the government placed shark nets in the area in late December, according to the Daily Telegraph.
FOR THE LATEST TECH FEATURES FOLLOW FOX SCITECH ON FACEBOOK
Drone technology is increasingly being harnessed to provide remarkable views of marine life. Late last year, for example, stunning drone footage from a whale watch in California revealed a group of offshore killer whales eating a still-living shark. In 2015 drone footage of courting gray whales off the coast of southern California captured one of the huge mammals moving its tail like a snake, possibly to scare off a nearby dolphin.