Teens are creating fake identities on Instagram called Finstas. Should we worry?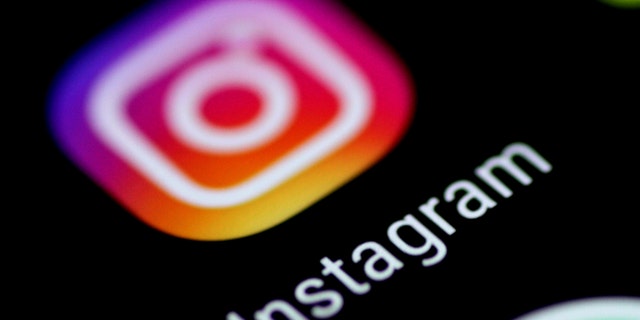 An emerging trend on Instagram has experts raising a few eyebrows.
Teenagers create a fake Instagram account called a Finsta, usually with a smaller group of friends and family members. They experiment with alternate identities -- for example, acting like a jock and posting about their accomplishments before anyone else knows. Or they post about a new passion for screamo rock, but they are not ready to let everyone else know.
It's mostly harmless, but the trend could lead to a much more serious problem related to how teens perceive reality. As psychiatrist Gayani DeSilva tells Fox News, teenagers might take the feedback from an alternate identity online way too seriously.
EGG THAT BEAT KYLIE JENNER FOR MOST-LIKED INSTAGRAM PHOTO CRACKS OPEN, REVEALING ITS TRUE PURPOSE
"It's a problem when teens create personas to appeal to others instead of creating personas that come from themselves," she explained. "For instance, a preppy teen posting pictures of himself wearing goth clothes, posing in front of a wall with painted wings is totally normal and healthy. A teen who is struggling with self-image issues, posting pictures of her body and seeking comments to define her self esteem is unhealthy."
Dr. Ken Castor, a noted youth expert and book author, says there's an inherent desire to project a version of ourselves that we want to portray, which is not always accurate.
"For many teens on social media, projecting an alternate version of themselves can be an innocent, and often fun, experiment," he says. "It's the avatar effect, where a person can recreate themselves and seek an affirmation-rush from new networks. For some teens, however, a projected identity lures them into a place to hide, where they become numb to potential consequences, and lurk into more risky conversations and behaviors."
INSTAGRAM TO USE ARTIFICIAL INTELLIGENCE TO SPOT BULLYING IN PHOTOS
Jenna Clark, a Senior Behavioral Researcher at Duke University, told Fox News it's not time to start worrying about Finstas, but it is time to start a discussion about them. It can lead to something she calls identity polarization, where expressed ideas become extreme.
"There are the risks of the online disinhibition effect – people can feel too free online, to the point where their self-expression goes too far," she says. "This might lead people to build identities that are more extreme in values or perspectives than their true selves are inclined to be. If a young person is rewarded with likes or reshares for designing, say, an alt-right persona, they're going to be encouraged to delve further into that method of self-expression."
That said, there can be value in creating a fake identity online, says Clark. For some teens, it's too easy to become pigeon-holed as, say, an athlete or a brainiac. A Finsta can help teens understand that our identity is much more complex than that.
SOCIAL MEDIA MUST CONFRONT DOWNSIDES OF SCALE, INSTAGRAM CO-FOUNDER SAYS
"Having a larger, more complex identity – that is, having more values and aspirations that are important to the self – is actually protective in a lot of ways," says Clark. "Someone who puts all of their psychological eggs in one basket will be in trouble if their core self-concept is threatened. Think about the individual who defines themselves just by being intelligent: one academic failure is a huge blow to their self-esteem. A well-rounded individual who also prides themselves on being athletic or creative will have other potential routes for success."
CLICK HERE TO GET THE FOX NEWS APP
In the end, the goal is to avoid extreme -- having multiple personalities online will become hard to manage, and harder to interpret feedback. For some, one identity is enough.