Tech Q&A: Car insurance pitfalls, booking flights, teaching Siri and more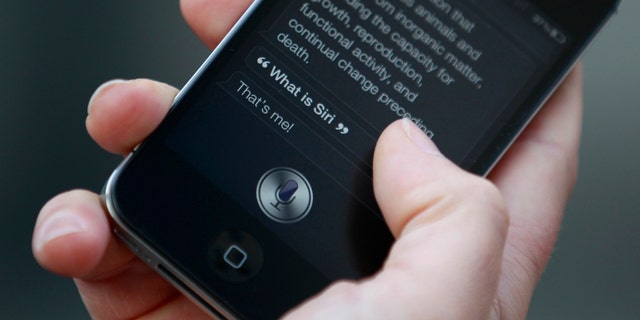 Insurance program lets hackers into your car
Q. I'm thinking about joining my car insurance company's program that tracks my driving habits in exchange for lower premiums. Are there any pitfalls I should know about?
A. Insurance companies track your driving with a gadget that plugs into your car's onboard diagnostics port and wirelessly sends information about speed, braking and other driving stats back to the company. Unfortunately, a security researcher found that the wireless signal isn't encrypted, meaning anyone could snag your information out of the air. Until insurance companies get serious about security, I would steer clear. Click here to learn more about this danger and how it might even let hackers take control of your car.
Best day to buy airline tickets online
Q. Last year, I heard you say on The Kim Komando Show that Tuesday was the best day to find the cheapest airfare online. Is this still true?
A. It used to be Tuesday. But now, tickets purchased on the weekend are an average of 5 percent cheaper than similar tickets purchased during the week. A recent Wall Street Journal study shows you can save an average of $60 by purchasing tickets on Sundays instead of Tuesdays. The study also showed a significant increase of ticket prices on Mondays, Tuesdays and Fridays. So, what should you do? If you see one airline offering a deal on Monday, buy your tickets on Tuesday. If there are no deals going on, buy on the weekend. Of course, that's only one piece of the cheap airline ticket puzzle. Click here to know what day to fly, how early to buy and the best sites to use to purchase your tickets.
Teaching Siri
Q. Siri doesn't understand my wonderful girlfriend's name. How can I teach Siri? I just want to tell my iPhone to call her like I see happens so easily in Apple's commercials.
A. When entering a name into your contacts, Siri will repeat the name back to you. If she pronounces the contact name wrong, just correct her, "That's not how you say that." Siri will then ask you how to pronounce the first name. Say your girlfriend's first name. Siri will give you three choices with different pronunciations of the name. Simply pick the one that sounds best. Repeat the process for her last name. If that doesn't work, I have another idea. Click here to tell Siri who is your girlfriend and while you're at it, find out when Siri thinks the world will end.
Keep your cell number private
Q. I'm trying to sell my bed frame and couch before I move, and I was going to put them up on Craigslist and a few other classified sites. Are there any privacy concerns I should be aware of?
A. You don't ever want to post your real phone number on Craigslist or anywhere else on the Internet. It's too easy for someone to get your name and more, or start calling you nonstop. Instead, get a temporary number through a site like Babb.ly or apps like Burner or Hushed. That will keep your number safe. Click here for more cellphone privacy tips, from texting to separating your home and business life. Also, as a rule when selling on Craigslist, only meet with the buyer in public and deal only in cash.
Winter photo tricks
Q. I want to take photos of the incredible snow we have been getting. Do you have any quick tips a techno-wannabe can use?
A. One way to class up any picture is a vignette. That's the name for that darkening around the edges of some photos. It creates a stopping point for the eye and directs it back to the important parts of a photo. A lot of editors, like the Pixlr, have a vignette filter. Takes about 10 seconds. A gorgeous winter scene can be spectacular, but you can take it a different direction by shrinking it. Tilt-shift photography strategically blurs a photo to create fake depth of field. It gives you the illusion that the snow-covered forest or house is super small. Click here to learn how to do this editing trick, work with HDR photos and take gorgeous photos into the sun.
Bonus Tip:
Q. What was the name of app you told a caller about on your national radio show? He kept going over his data limits and you had a great solution.
A. Unfortunately, most data plans cost quite a bit and don't get you as much data as you would hope for. Onavo Extend can help you get up to five times more data out of your current mobile plan, and helps keep you under your limit. It stays on in the background and routes your Internet activity through its own servers so it can compress the data. The app also "balances image quality and data savings" by not downloading photos on a webpage that you won't scroll down to see. You would be surprised what little things can save you big data. Click here to download it for both iOS and Android. By the way, in case you miss the show again (shame on you!), you can watch my previous shows and download the podcasts. Click here to get your free 15-day trial to Kim's Club.
On the Kim Komando Show, the nation's largest weekend radio talk show, Kim takes calls and dispenses advice on today's digital lifestyle, from smartphones and tablets to online privacy and data hacks. For her daily tips, free newsletters and more, visit her website at Komando.com. Kim also posts breaking tech news 24/7 at News.Komando.com.