Streaming music services are experiencing a renaissance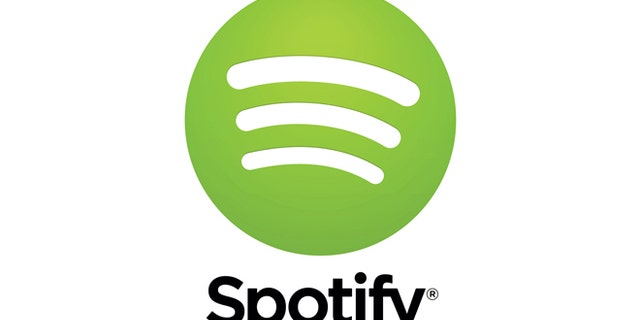 The days when the recording industry was suing suburban moms and rock stars were decrying Napster as the devil incarnate seem as quaint as Walkmans and 8-track tapes. Today, there are tens of millions of songs available for free online, with more services coming every week. The deluge of digital music continues to roil the music business, from professional musicians to radio broadcasters – and it offers lots of options to listeners.
Streaming music services are experiencing a renaissance not seen since the early, pirate-era Napster days. Only this time, it's legal. Mobile phone makers, headphone companies and even traditional broadcast radio stations are getting into the Web-based music business.
Any company can start an Internet-based radio brand, with companies like Gracenote offering to do all the work for them. Indeed, there's so much buzz about online music that Billboard Twitter Real-Time Charts next month will start ranking the most discussed and shared songs in the U.S.
The most brazen launch this year is probably Beats Music, built on what was once the Mog music service. I say "brazen" because Beats is a pay-to-play service. There is no ad-supported free version. Following an inauspicious launch, Beats seems to be gaining some traction, even though it costs $9.99 a month. A subscription lets listeners choose their own songs on demand or follow "curated" channels (meaning old-fashioned DJs pick the songs). But, even with the Beats brand, these features probably won't be enough to distinguish it from other offerings.
The pay category already has stalwarts like Rhapsody, which has been in the business since 2001 but still has relatively few paying customers. While accurate numbers are difficult to come by (and strenuously massaged), Rhapsody has somewhere between 2 and 3 million subscribers, compared to Pandora's self-reported 75 million-plus listeners. True, Pandora is raising its pay tier price from $3.99 to $4.99 a month, but the big player is still the free player (only about 3.3 million Pandora fans pay for the privilege).
It's been hard to convince people to pay for what they perceive as the same thing as radio, just on the Internet. Radio has always been free – with the exception of satellite radio, which the folks at Sirius XM are constantly reminding me – and that's where most listeners live. Even 20-million-song strong Rdio, which started as a pay service, has a free version and is pushing out to other venues, such as getting onto Google's Chromecast. And Apple jumped into the free streaming music race last fall with its banal iTunes Radio, whose audio quality lags behind others but still boasts millions of listeners, because, well, it's free and easy.
Then there's the move to mobile, which has also seen an incursion of free streaming services. All of the above services are available on handsets, but there are also some that are exclusively mobile. Samsung's free Milk Music is designed specifically for owners of the company's phones and tablets. Powered by Slacker (another music service), Milk's 13 million songs can be used to create your own stations, a la Pandora, or listeners can tune in stations devoted to alternative hits, jazz, R&B, etc.
Meanwhile, once dominant handset maker Nokia (pending a Microsoft acquisition) has MixRadio, which also delivers personalized Pandora-like stations free, and without ads. There also are celebrity-curated mixes (playlists compiled by guest DJs). What Microsoft will do with MixRadio is uncertain (maybe turn it into a service for the cardigan-wearing set).
Clearly, there's plenty of competition and plenty of places still to go with that music, the foremost being the American automobile. Pandora is already in the dashboards of virtually every connected car, with the others struggling to catch up. TuneIn, for example, delivers thousands of Internet radio stations to connected cars. And then there are more specialized audio entertainment services like Stitcher. Even big traditional broadcasters are hedging their bets, with Clear Channel's iHeartRadio app being promoted heavily by the radio network's stations.
Apple and Google, meanwhile, are poised for a major battle for the hearts and dashboards of drivers. Apple's CarPlay app will be in Mercedes-Benzes and Volvos later this year, while Android-enabled car displays will feature prominently, giving both companies an opportunity to push their own music services. (Google, though, will be hamstrung by its monthly $9.99 fee.)
All this competition is good for music fans, giving us more choices and places to listen to what we want, when we want. Having tens of millions of songs to choose from is a good thing, even if, judging by the Twitterverse, most people online listen to Katy Perry and Lady Gaga – at least until Miley does something outrageous again.