Social Wars! Google Unveils Facebook Competitor Google+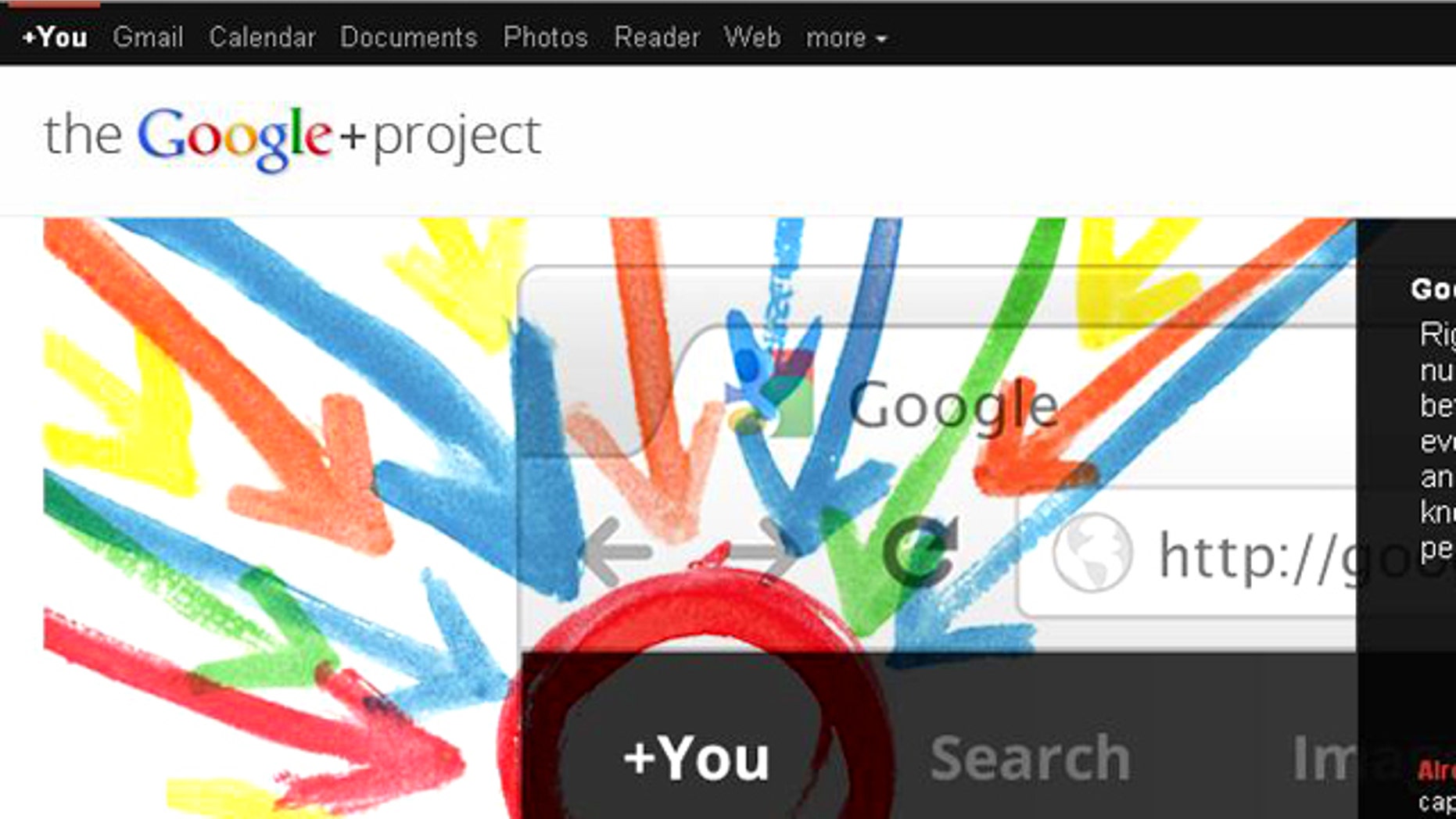 Has Google just launched its most ambitious project yet?
After years of rumors and hints, Google Tuesday launched a trial of its Facebook competitor, a social network called The Google+ Project.
And the company clearly isn't shy about it.
In a blog post announcing the launch of The Google+ Project, Vic Gundotra, senior vice president of Engineering for the company, argued that the subtlety of real world interactions are lost online due to the rigidity of today's tools. Google, he said, could succeed where other services have failed.
"Online sharing is awkward. Even broken. And we aim to fix it," Gundotra said. The service launched in a limited beta Tuesday afternoon. And getting it live was a massive, lengthy struggle, explained Wired's Steven Levy.
"Developed under the codename Emerald Sea, it is a result of a lengthy and urgent effort involving almost all of the company's products," Levy wrote. "Hundreds of engineers were involved in the effort. It has been a key focus for new CEO Larry Page."
To set Google+ apart from Facebook, which some recent reports have pegged at 750 million users, Google is claiming to have a better approach to privacy, taking on the hot-button issue that has burned both companies before.
"For us, privacy isn't buried six panels deep," Google vice president of product management Bradley Horowitz told Reuters.
Google's social network revolves around Circles -- long rumored to be the project's name -- which helps you segment the people you know into, well, circles: friends, family, coworkers and so on. Create as many as you want, and then drag a picture of a person into one of them to add them.
"Not all relationships are created equal," Gundotra said, adding a not-so-subtle dig at Facebook: "Today's online services turn friendship into fast food -- wrapping everyone in "friend" paper -- and sharing really suffers."
The Google+ service consists of several linked components: a continuous news feed similar to Facebook's called "the Stream" and a second, related component called "Sparks" that reveals posts related to one's specified interests.
Other elements of the new service include Hangouts, a video chat; Huddle, for group chats; and Sparks, a personalized recommendation service. Once logged into the Google network, nearly all Google sites will feature a special toolbar that runs across the top of the page, reminding you that you're logged into Google+.
But will it be enough to get those hundreds of millions to switch? Gundotra told Reuters that wasn't necessarily the goal.
"People today use multiple tools. I think what we're offering here offers some very distinct advantages around some basic needs," he said.