Sheryl Sandberg asked Facebook staff to find out if George Soros was shorting the company's stock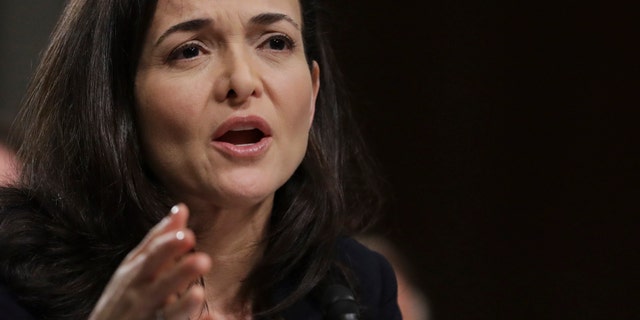 Facebook's Chief Operating Officer Sheryl Sandberg asked staff to conduct research on whether billionaire George Soros, a high-profile critic of the social network, was shorting the company's stock.
In January, Soros publicly slammed Facebook and Google, calling the tech giants a "menace" to society in a speech at the World Economic Forum in Davos, Switzerland.
Soros has owned shares of Facebook this year through his investment fund, according to publicly available documents filed with the Securities and Exchange Commission. The hedge-fund billionaire has also given money to one of the ten organizations that support Freedom from Facebook, an activist group that wants to see the company broken up by spinning off its various business units.
FACEBOOK'S SHERYL SANDBERG UNDER FIRE AS EMPLOYEE MORALE SUFFERS FOLLOWING TIMES REPORT
Citing an internal Facebook email that was described to the news outlet, BuzzFeed News reports that Sandberg requested research on Soros. The New York Times reports that the email was sent in January to a senior Facebook executive and forwarded to senior communications and policy staff at the firm.
When contacted by Fox News, Facebook highlighted recent comments made by Elliot Schrage, a departing communications and policy exec at the tech giant.
"As Elliot said last week, we researched potential motivations behind George Soros's criticism of Facebook in January 2018," the company said, in a statement emailed to Fox News. "Mr. Soros is a prominent investor and we looked into his investments and trading activity related to Facebook. That research was already underway when Sheryl sent an email asking if Mr. Soros had shorted Facebook's stock."
SHERYL SANDBERG SAYS NEW YORK TIMES REPORT SHE WAS DISINTERESTED IN RUSSIAN MEDDLING IS 'SIMPLY UNTRUE'
The company's interest in the billionaire has been in the spotlight after a New York Times report that Facebook brought in Republican opposition-research firm, Definers Public Affairs to "discredit activist protesters, in part by linking them to the liberal financier George Soros."
A Definers spokesperson recently told Fox News the company is "proud" of its partnership with Facebook and that all of the work it did for the tech giant is "based [on] publicly-available documents and information." However, short positions are not included on publicly-available SEC 13F financial documents, per SEC requirements.
In a recent Facebook post, Sandberg said that she was initially unaware of work done on Facebook's behalf by Definers. Sandberg added that she has "great respect" for Soros.
Facebook recently ended its relationship with Definers and denies asking the research firm to spread misinformation.
FACEBOOK SLAMMED AHEAD OF SHERYL SANDBERG'S MIT COMMENCEMENT ADDRESS
"Sheryl never directed research on Freedom from Facebook," Facebook said in the statement sent to Fox News Friday. "But as she said before she takes full responsibility for any activity that happened on her watch."
Freedom from Facebook slammed the social network Friday. "Facebook must immediately release any and all documents and emails relating to Definers and their research on Freedom From Facebook, members of the coalition, and any individuals involved -- and prove that no Facebook data was improperly accessed as part of this effort to turn up dirt on nonprofit leaders advocating on behalf of the public interest," said Freedom from Facebook Co-Chair Sarah Miller, in a statement emailed to Fox News.
Fox News has reached out to George Soros with a request for comment on this story.
Fox News' Christopher Carbone, Chris Ciaccia and Frank Miles contributed to this article. Follow James Rogers on Twitter @jamesjrogers