Facebook slammed ahead of Sheryl Sandberg's MIT commencement address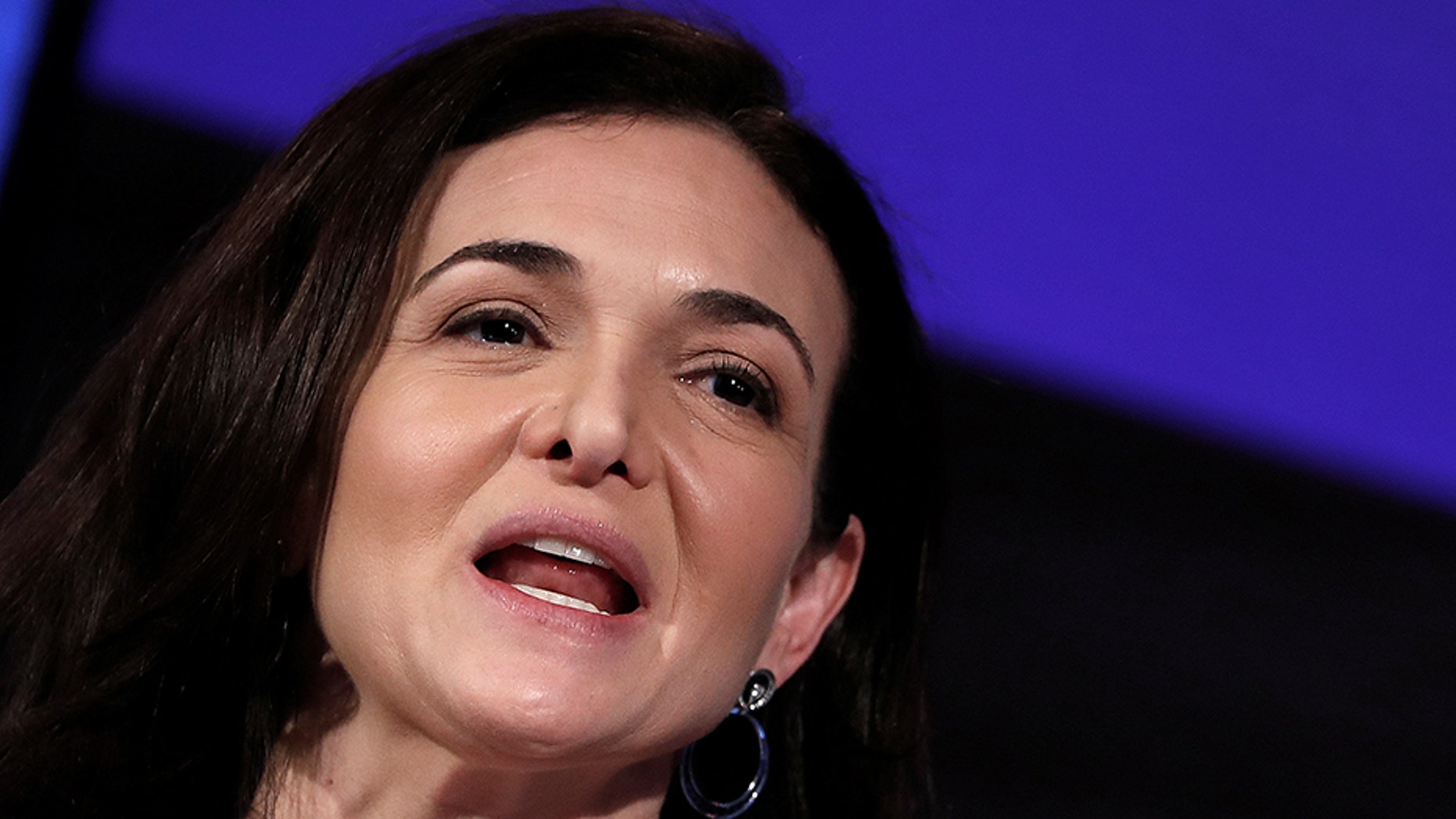 Activist group Freedom from Facebook has taken out a full-page ad in MIT's student newspaper slamming the social network ahead of Chief Operating Officer Sheryl Sandberg's commencement address Friday.
Freedom from Facebook, which wants to see the company broken up by spinning off its various business units, placed the ad in the commencement edition of The Tech, MIT's student newspaper. The ad quotes a number of former Facebook technologists warning about the dangers of Facebook and its potential to damage society. "It's time to break up Facebook," it urges.
The activist group is urging the Federal Trade Commission to break up Facebook by spinning off WhatsApp, Instagram and Messenger, re-establish competition in the social networking space, and also implement strong privacy rules giving users more control over how their personal information is collected and used.
FACEBOOK OUTLINES STEPS TO COMPLY WITH NEW PRIVACY LAWS FOLLOWING CAMBRIDGE ANALYTICA SCANDAL
Facebook is still feeling the shockwaves from the Cambridge Analytica data scandal. Reports emerged earlier this year that Cambridge Analytica improperly used information from as many as 87 million accounts on the social network, prompting Facebook to suspend the U.K.-based company. Cambridge Analytica, which has ties to Donald Trump's 2016 presidential election campaign, has denied any wrongdoing. On April 30, Cambridge announced it was shutting down.
Speaking during her commencement address, Sandberg talked about the role that Facebook has played in supporting democracy and the Black Lives Matter movement. "I am proud of what Facebook has done around the world, I am proud of the connections that have been created," she said.
However, she acknowledged the challenges faced by the social network. "When everyone can share, some people share lies, and, when everyone can organize, some organize against the things that we value the most."
FACEBOOK CHANGED PRIVACY SETTINGS TO 'PUBLIC' FOR AS MANY AS 14M USERS
Facebook, Sandberg added, did not see all the risks coming and didn't do enough to stop them. "It's hard when we know that we let people down," she said.
"When you own your mistakes, you can work hard to prevent them," she said. "That's my job now, it won't be easy and it won't be fast, but we need to see it through."
The social network faced another privacy gaffe this week when it revealed that a bug had changed the privacy settings to "public" for as many as 14 million users. The bug has since been fixed, Facebook said.
Sandberg, a Harvard alum, oversees Facebook's operations. Prior to joining the social network, she worked for Google, McKinsey and Company, and the World Bank. She is also a former chief of staff for the U.S. Treasury Department under then-Treasury Secretary Larry Summers, who worked for President Bill Clinton.
Fox News reached out to Facebook with a request for comment on this story. "This weekend is about celebrating the graduates, and we share our congratulations," said a Facebook spokeswoman, in a statement emailed to Fox News.
Facebook has not yet responded to a request for comment on this article.
This story has been updated with  quotes from Sandberg's commencment address.
Fox News' Frank Miles  and Chris Ciaccia contributed to this article. Follow James Rogers on Twitter @jamesjrogers