PayPal founder taking steps to live to 120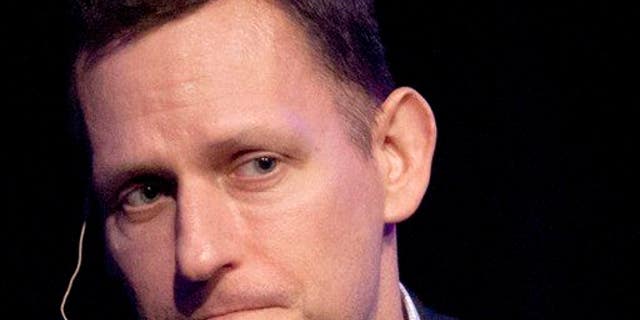 PayPal co-founder Peter Thiel hopes to stick around to enjoy a fortune estimated by Forbes at $2.2 billion into the 2080s at least. The venture capitalist and Facebook investor, 47, says he "certainly hopes to" live to 120 and is already taking steps to help him get there.
Thiel tells Bloomberg TV he follows a paleo-like diet and limits his sugar—not eating sugar is, in his view, "the one nutritional rule." But he doesn't think paleo "gets you to 120," he says.
He also takes human growth hormone daily, which "helps maintain muscle mass, so you're much less likely to get bone injuries, arthritis." As to concerns that HGH boosts the risk of cancer, "I'm hopeful that we'll get cancer cured in the next decade," Thiel says.
(The San Jose Mercury-News points to a Mayo Clinic blog post that recommends "against using HGH to treat aging or age-related conditions.") Thiel tells Bloomberg he also drinks red wine and runs on a regular basis.
But he concedes technology and innovation are what will help us lead longer and healthier lives. His Founders Fund invests in several biotechnology companies: among them, the cancer-therapy-focused Stem CentRx and Modern Meadow, which hopes to eventually produce lab-grown meat—though "it's not yet clear whether people will eat it," he allows.
When it comes to the longevity of businesses, he predicts Google will outlast Apple, Amazon, and Facebook. (The average life expectancy isn't even close to 120.)
This article originally appeared on Newser: How PayPal's Founder Plans to Live to 120
More From Newser