NYU Professor Removes Camera Surgically Implanted in Head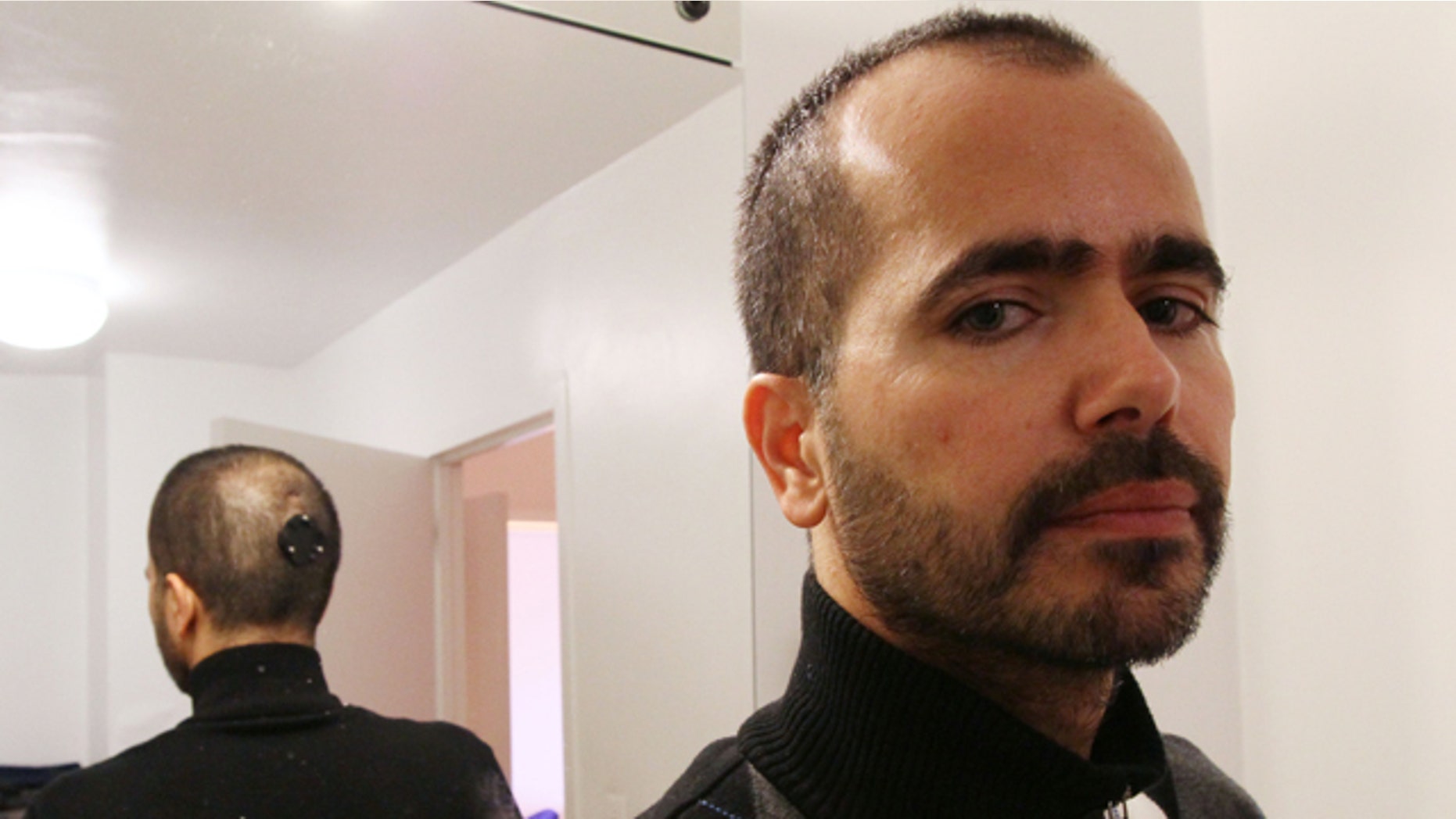 A New York University (NYU) professor temporarily removed the camera he had surgically installed in the back of his head to get rid one of the apparatus' parts after his body rejected it, myFOXny.com reported Wednesday.
Photography professor Wafaa Bilal, was in near constant pain after part of thumb-nail size camera implanted in December as part of an art project commissioned by a new museum in Qatar was rejected by his body.
Bilal underwent surgery to remove one of the three posts that held the camera in place and was expected to re-install the device after the wound healed, according to a report in The Chronicle of Higher Education.
Until then, the camera will remain tied to the back of Bilal's neck.
Bilal was expected to broadcast live images of from the camera to the new Arab museum of modern art as part of the project.
His project caused debate on NYU's campus as administrators and faculty have struggled to determine how to prevent any violation of student privacy, according to The Wall Street Journal.
Read more about NYU professor Wafaa Bilal at MyFoxNY.