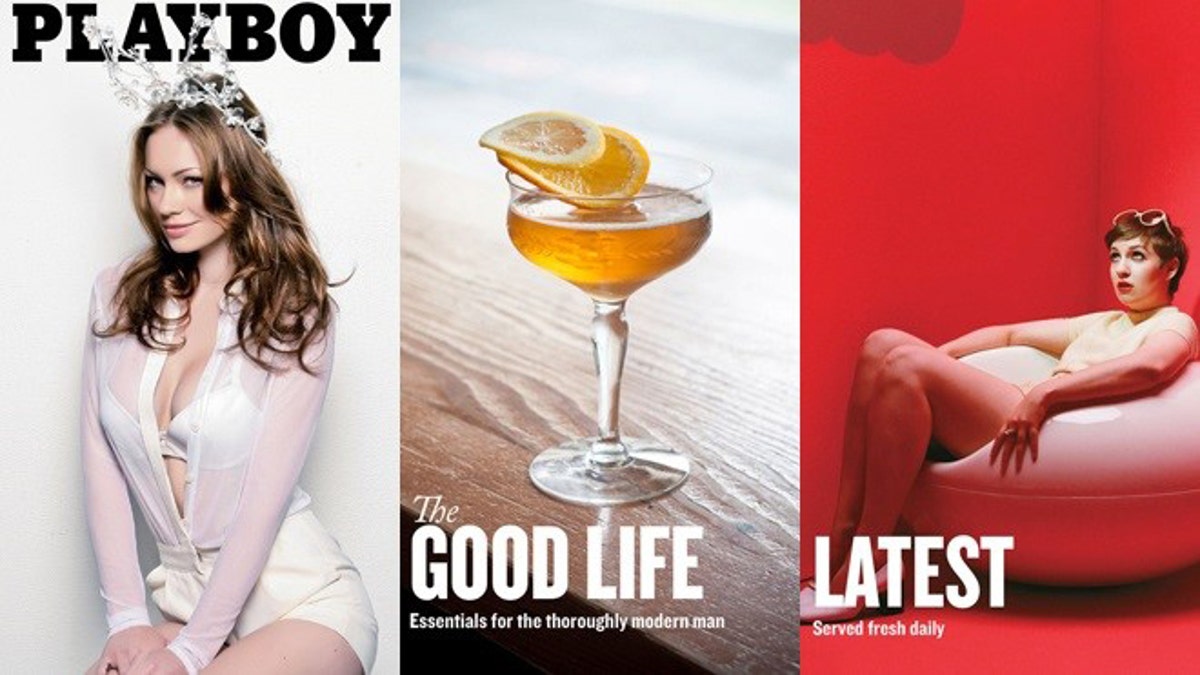 You really can read it for the articles.
A new iPhone app from Playboy forgoes the racy photos of beautiful women that the men's magazine is famous for in favor of the other content readers might have skimmed past: lifestyle articles about travel, clothes, food, booze and more.
[pullquote]
"Our new app brings the best of Playboy with original, thought-provoking and enticing bite-sized content that captures our design-driven and discernible style," said Scott Flanders, CEO of Playboy Enterprises. "We've rebuilt Playboy for iPhone from the ground up to attract the new generation of Gen Y fans who enjoy the indulgences of the artisanal good life and modern culture."
The Apple App Store has a reputation for excluding pornographic content, and for rigorously policing the market to prevent anything inappropriate, from lascivious images to bullying apps to those endorsing violence.
"Folks who want porn can buy [an] Android phone," Steve Jobs said in 2010.
And the Playboy app is no exception -- at least at first.
"Content includes NON-NUDE girl pictorials and original lifestyle content," the app's description on the iTunes store reads.
That said, "readers" seeking more provocative content will be able to access "exclusive pictorials of breathtaking beauties," the company said, "because you've already read the articles."
There are sections featuring photos of returning Playmates, videos of the models, a "Miss Social" feature on winners of an online competition for women with a devoted social media following, and more.
To unlock the racier content, Playboy fans have the option of subscribing monthly, bi-annually or annually to the app.
"We're taking everything that has made Playboy great and re-imagining it for the iPhone, while reinventing our aesthetic with exclusive pictorials and a beautiful, image-heavy navigation. It truly is Playboy 2.0," noted Josh Schollmeyer, Playboy's Director of Digital Content.