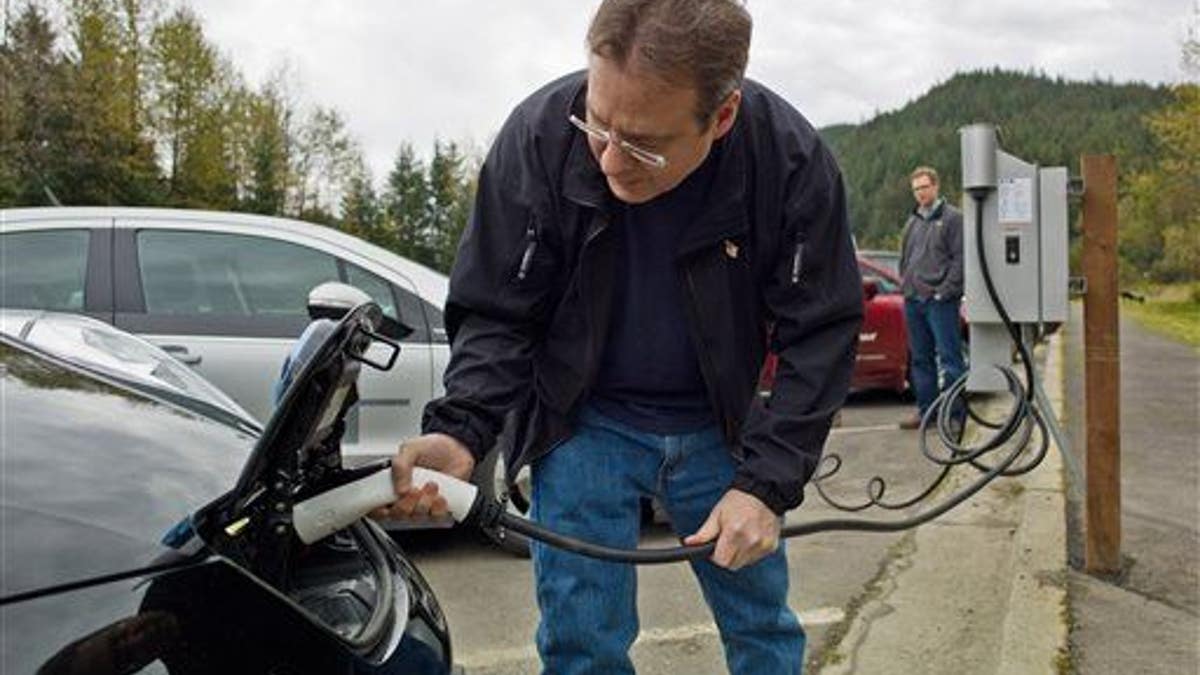 In a piece of good news for both the environment and impatient people, scientists in Singapore are announcing a rechargeable lithium-ion battery that takes only two minutes to reach a 70% charge.
What's more, the batteries last about 20 years, Science Daily reports. The key to the quick charge is the use of a titanium dioxide gel—made from stuff that's also found in food and sunscreen—in the negative pole of the battery.
Experts were able to turn titanium dioxide particles into a tube shape, allowing for faster chemical reactions. Using the technology, electric cars "would be able to increase their range dramatically with just five minutes of charging, which is on par with the time needed to pump (gas) for current cars," inventor Chen Xiaodong says.
As it stands, it currently takes about four hours to charge an electric car's battery. "Equally important," Chen notes, "we can now drastically cut down the waste generated by disposed batteries, since our batteries last 10 times longer." The batteries will likely arrive on the market in about two years, he adds.
But Kompulsa reports that previous battery breakthroughs haven't always fulfilled their promise; an invention reported in 2009, for example, charged in 20 seconds—but it's not on the market yet, Clean Technica notes.
(If the new batteries do make it to market, perhaps they could help struggling electric car sales.)
This article originally appeared on Newser: New Batteries Take 2 Minutes to Recharge 70%
More From Newser