The Navy's newest towing, salvage and rescue ship will be named to honor the history and service of the Saginaw Chippewa Tribe of Michigan.
The salvage and rescue ship (T-ATS 8) will be named Saginaw Ojibwe Anishinabek, Secretary of the Navy Richard Spencer announced Friday.
"I am deeply honored to announce that the history of the Saginaw Chippewa people will once again be part of Navy and Marine Corps history," he said, in a statement. "The future USNS Saginaw Ojibwe Anishinabek honors the original people of modern day Michigan, with their original name, and will carry the proud Ojibwe legacy for decades to come."
NAVY TESTS FUTURE AMPHIBIOUS ATTACK STRATEGY
"It's a great honor to have the name and language of our people on a Navy ship," said Chief Ronald Ekdahl, chief of the Saginaw Chippewa Indian Tribe, in the statement. "We hold our veterans in high regard, and we have a proud tradition of having many of our men and women provide service to our country. Chi Miigwetch (Thank You) to the U.S. Navy for recognizing the culture in such a distinct way."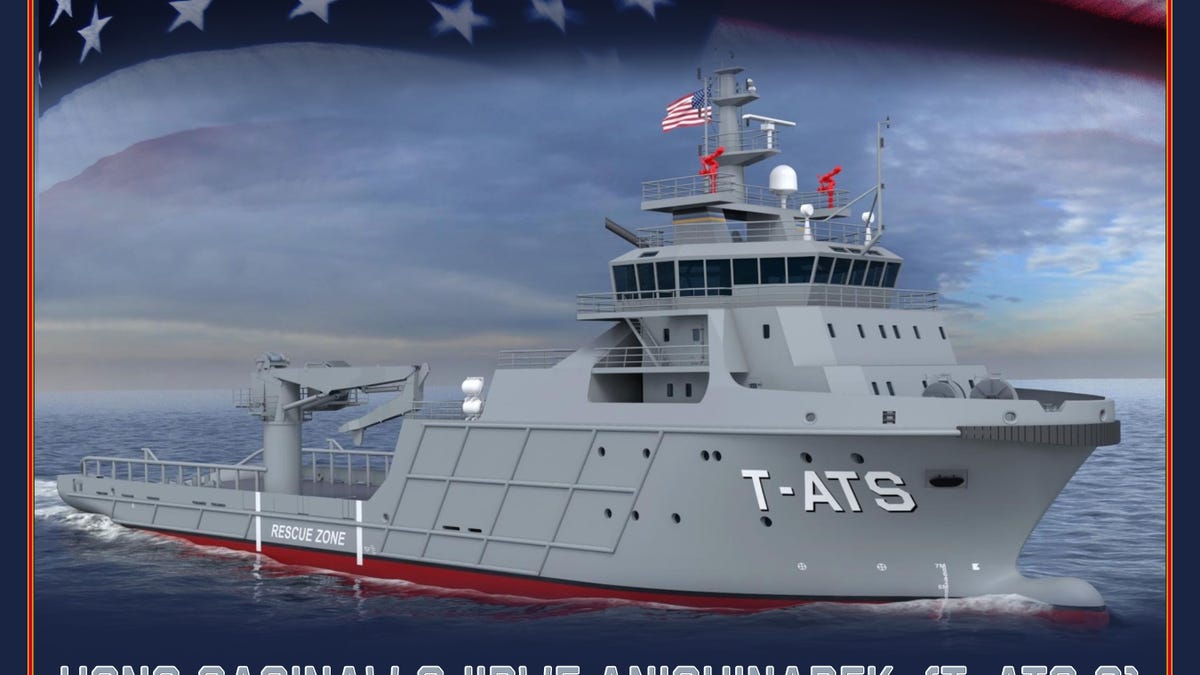 The ship is the first to bear the name Saginaw Ojibwe Anishinabek and the fifth U.S. ship to honor the Saginaw Chippewa, according to the Navy.
The USS Saginaw Ojibwe Anishinabek is one of two new Navy salvage ships being built by Gulf Island Shipyards in Houma, La. as part of a contract worth over $128 million. Last month, the Secretary of the Navy announced that the other ship (T-ATS 7) will be named USS Cherokee Nation.
NAVY IMPROVES HELICOPTER-FIRED LASER WEAPONS TO COUNTER MINES
The Cherokee Nation is expected to be completed in July 2021.
The new class of T-ATS ships will be also be used for submarine rescue missions.
CLICK HERE TO GET THE FOX NEWS APP
Fox News has reached out to the Navy with a request for additional information on this story.
Follow James Rogers on Twitter @jamesjrogers