Mystery solved: Google barges are giant floating Google X showrooms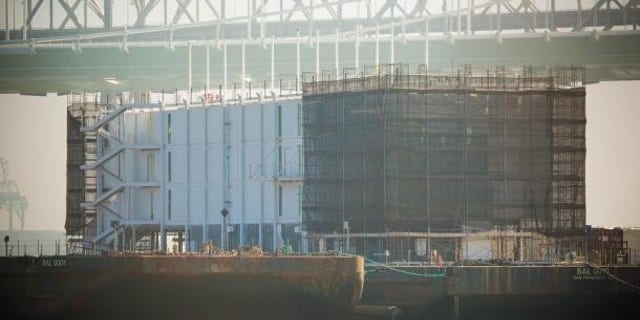 Mystery had surrounded a pair of giant barges that appeared at U.S. shores recently and were said to belong to Google, but that mystery has seemingly been solved.
According to a report from CBS News' San Francisco affiliate KPIX, the barges are floating luxury showrooms for Google X, Google's top-secret lab that works on various unconventional projects such as Google Glass.
The barges will be invite-only according to the report, and they will feature multiple product showcase floors as well as a party deck equipped with "bars, lanais and other comforts so Google can fete its upscale customers."
KPIX says the showroom floors consist of standard 40-foot shipping containers that can be swapped out. This will also make the showrooms portable, the report said, so that Google can place them on trucks or rail cars and transport them anywhere for a local showcase.
One barge is currently docked at a port in San Francisco and the other is located off the coast of Maine, possibly en route to New York City.