Microsoft to launch Windows Phone 8 today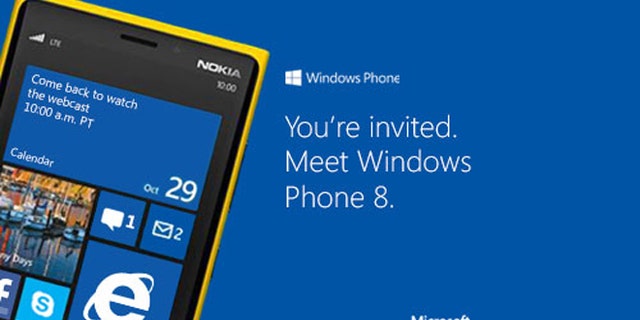 SAN FRANCISCO – Coming on the heels of its launch of Windows 8 and the Surface tablet, Microsoft has scheduled an event in San Francisco to kick off its new software for mobile phones.
On Friday, Microsoft started selling the Windows 8 operating system for desktops, laptops and tablet computers. Machines with Windows 8 started going on sale as well.
[pullquote]
That operating system borrowed its look from Windows Phone, meaning Microsoft now has a unified look across PCs and phones -- at least if people take to Windows 8. The company has also made it easy for developers to create software that runs on both systems with minor modifications.
Monday's event, at an arena in San Francisco, is devoted to Windows Phone 8.
The first phones from Nokia, Samsung and HTC are expected to hit store shelves next month, though many details on prices, carriers and exact dates aren't available yet. Microsoft may announce some of that Monday. CEO Steve Ballmer hinted at Monday's event when he spoke at a Windows 8 kick-off event Thursday.
"I can't wait to show you how we've really reinvented the smartphone around you," Ballmer said.
Windows Phone 8 will face heavy competition from the iPhone and devices running Google's Android software. People who already have Windows phones won't be able to upgrade to the new version.