Man in Tesla autopilot crash may have been watching a movie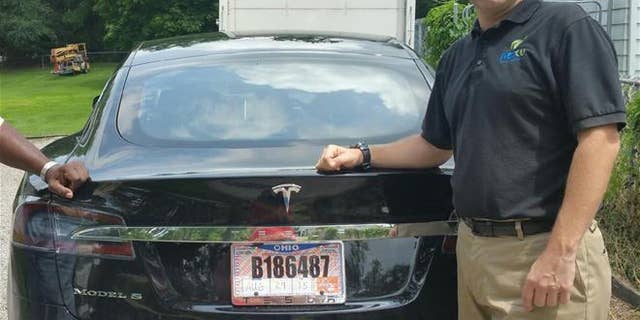 A man believed to be the first person in America to be killed while his car was driving itself may have been watching a Harry Potter movie at the time, Reuters reports.
The fatal crash happened in May but wasn't made public until Thursday. According to the AP, 40-year-old tech company owner Joshua Brown was behind the wheel of his 2015 Tesla Model S when it collided with a semi that crossed the dividing line of a Florida highway.
The Tesla was in autopilot mode, which allows it to maintain speed and stay in its lane without input from the driver. The feature includes a camera and radar that should have braked the car when they spotted danger.
It appears the camera may have thought the semi's white side was the sky and the radar may have mistaken it for an overhead road sign.
None of that explains why Brown didn't stop the car himself. The Florida Highway Patrol announced Friday that a portable DVD player was found inside Brown's Tesla, but noted investigators couldn't verify whether it was on during the crash.
The truck driver, Frank Baressi, says he heard a Harry Potter movie playing when he approached the wrecked Tesla. A witness tells Reuters he also heard a movie playing when he came upon the scene 15 minutes after the crash.
"Autopilot ... does not allow the driver to abdicate responsibility," Reuters quotes Tesla as saying in statement. Brown was apparently a big fan of "Tessy's" autopilot feature, singing its praises in a series of YouTube videos.
Mashable notes that while Tesla has said movies can't be played on the 17-inch touchscreen embedded in the dash, a hacker was able to do just that.
Read more on the crash here.
This article originally appeared on Newser: Harry Potter May Have Distracted Man in Tesla Autopilot Crash