LivingSocial to begin selling merchandise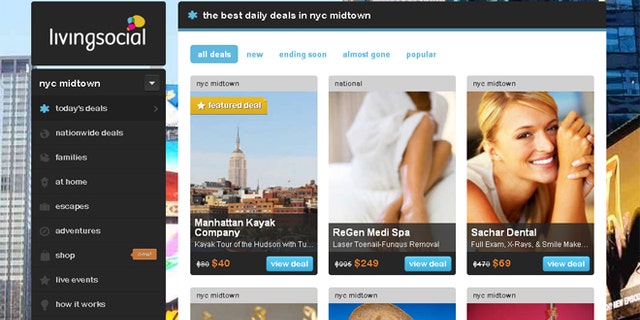 NEW YORK – Online deals company LivingSocial is adding merchandise to its offerings that until now have mostly been restaurant meals, weekend getaways and spa manicures.
Beginning Tuesday, subscribers will be able to buy weekly-changing merchandise from LivingSocial's online shop. LivingSocial says the first collection of items will relate to a trip to the beach, with toys, blankets, tent gazebos and towels included. Other themes will include things for a backyard party or back-to-school items.
The items, about 16 to 20 each week, will cost about $40 to $50 on average, but the prices will vary. They will all be discounted.
LivingSocial's larger rival, Groupon Inc., already sells merchandise. It launched Groupon Goods last fall, offering deals for electronics, household goods, jewelry and other items.
Emily King, the director of LivingSocial's shop, said the company has hired three buyers in New York whose job is to scour blogs, trade shows and showrooms for products "that are framed around a social and memorable experience."
LivingSocial is based in Washington, D.C. and is privately held, but online retailer Amazon.com Inc. owns a small stake in the company.