Live DC nest cam captures bald eagle hatching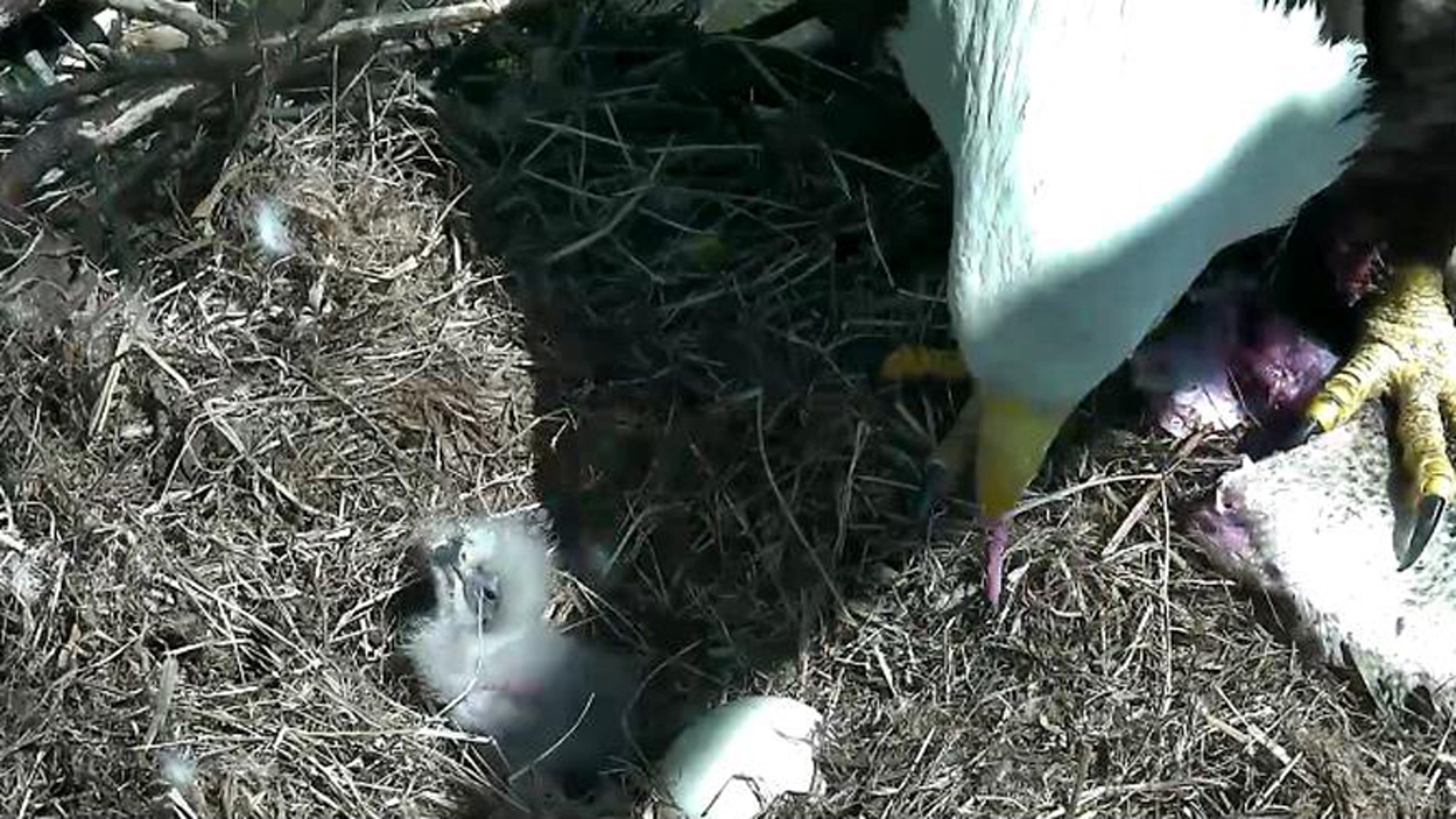 A tiny bald eaglet fully emerged from its egg in a nest at the U.S. National Arboretum in Washington Friday morning, much to the delight of the Internet.
The eaglet's hatching was captured on a live Bald Eagle Nest Cam, generating plenty of buzz on social media. The District of Columbia Department of Energy and Environment announced in a statement Friday that the eaglet had fully emerged.
The first signs of hatching were spotted earlier this week.
Related: Cute zoo babies
High in a Tulip Poplar tree among the Azalea Collection at the Arboretum, the nest is home to a pair of mated bald eagles, dubbed "Mr. President" and "The First Lady."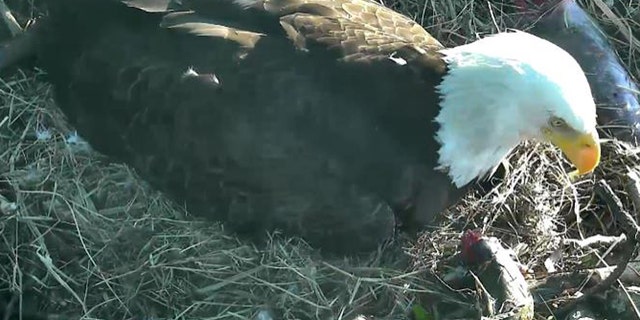 The parents laid two eggs in the nest last month. "Egg #1 began the hatching process on Wednesday March 16th around 7:30pm!," explained the American Eagle Foundation, in a statement on the Nest Cam website. "We will be on egg-watch alert for Egg #2 this weekend."
The foundation says the eagles have been nesting at the Arboretum since October 2014 and raised one eaglet last summer. The parents are the first bald eagle pair to nest in this specific part of the Arboretum since 1947, according to the foundation.
The Associated Press contributed to this report.